3 Dividend Stocks Perfect for Senior Citizens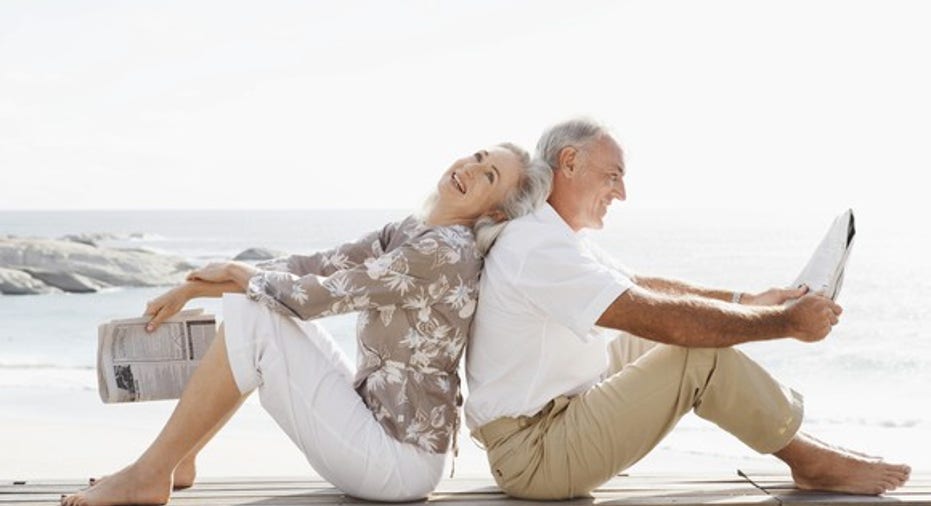 Dividend stocks are a great source of passive income. But like any equity, they can come with a heavy dose of risk that's frankly unsuitable for older investors.
Keeping this theme in mind, we asked three of our contributors which dividend stocks they think might bereliable sources of income for senior citizens. They suggestedPfizer (NYSE: PFE),Cisco Systems(NASDAQ: CSCO), andMattel(NASDAQ: MAT).Read on to find out more about thesetop dividend stocks, and why they might be a perfect fit for older investors.
Image Source: Getty Images.
This Big Pharma is a reliable source of passive income
George Budwell(Pfizer): I thinkPfizeris a perfect stock for senior citizens because it offers a better than average yield within its peer group, it has a rock-solid balance sheet, and, most importantly, it has several key growth drivers coming online right now.
More specifically, Pfizer's 3.88% yield is not only slightly better than the 3.44% average among major drug manufacturers, but the drugmaker also has close to $18 billion in cash reserves and has consistently generated cash flows in excess of $14.6 billion over the past the three years running. Suffice it to say, this top drugmaker's juicy dividend is in no real danger of a sizable reduction or a suspension anytime soon. And that's the kind of safety net you want as an older investor.
On the growth front, Pfizer is going through a somewhat worrisome period because of the upcoming loss of exclusivity for bothViagra and Lyrica in the United States. However, the company does have a full stable of late-stage clinical products that should more than offset these losses.
As a prime example, Pfizer and its partner Merck have now successfully submitted their novel Type 2 diabetes drug candidate, ertugliflozin, to the FDA for approval. If the FDA green-lights ertugliflozin before year's end, as most industry experts expect, Pfizer should have yet another megablockbuster product on its hands.
Bottom line: Senior citizens, in my opinion, would be wise to buy this stable, large-cap pharma stock as a dependable source of passive income.
Income and conservative growth: a match made in heaven
Tim Brugger(Cisco Systems):At first glance, Cisco's second-quarter earnings may not have appeared overly impressive.The $11.6 billion in revenue was a 2% decline compared with a year ago, and its $0.57 per share in earnings was flat. That said, last quarter demonstrates perfectly why Cisco belongs in most senior citizens' portfolios.
The reasons behind Cisco's slight decrease in sales were twofold. One, CEO Chuck Robbins is transforming Cisco into a software, data-center, security, and Internet of Things powerhouse, all markets with nearly unlimited upside as the world goes digital.
The most critical reason for Cisco's slight hiccup is what makes it ideal for investors in search of some growth in addition to income. Cisco is focused on building its subscription-based recurring-revenue foundation, and it's working.
Cisco CFO Kelly Kramer summed up last quarter by saying he was "pleased with our progress on business transformation to software and recurring revenues." Service revenue climbed 5% last quarter to $3.1 billion, thanks in large part to Cisco's software and data security sales.
The better news is that Cisco's subscription and recurring software deferred revenue soared 51% year over year to $4 billion. Deferred revenue gives investors a sense of what to expect going forward. Also, recurring revenue builds a sustainable foundation shareholders can rely on, and that translates to stability over the long haul.
Cisco also boosted its already impressive dividend 12% last quarter and now boasts a 3.37% yield. Combined with its conservative approach to growth, Cisco is perfect for senior citizens.
Invest in a classic
Rich Smith (Mattel): I can't think of a more perfect stock for senior citizens to own than Mattel-- a company that, by the way, is "senior citizen" age itself.
Born in 1945,Mattel hit 72 years young this year. And chances are, if you're a senior citizen yourself, you've grown up with Mattel. You probably know the company, and its iconic Barbie and Fisher-Price products, better than many kids playing with Mattel's more faddish Monster High and Minecraft toys today.
And speaking of kids, if you're in the habit of buying toys for your grandkids, then chances are you've got a good idea of which toys the tykes are asking for on their birthdays, for Christmas, and so on. Fact is, you probably know how well Mattel is doing relative to, for example, arch rival Hasbro (NASDAQ: HAS), better than a lot of analysts on Wall Street do.
As for how well Mattel compares as an investment -- well, we can fill you in on that part. At $7.55 billion in market capitalization, Mattel is about 60% the size of Hasbro as a company. Yet with $5.3 billion in annual sales, Mattel actually sells more toys than its rival.
What really sets Mattel apart from Hasbro as an investment, though, is its dividend. Currently, Mattel stock is paying out 6.9% in annual dividends to its shareholders. That's three times as much as Hasbro's relatively stingy 2.3% dividend yield. To my mind, that makes Mattel a much more attractive investment for seniors, seeking a steady stream of dividend income to live on in retirement.
10 stocks we like better than Cisco SystemsWhen investing geniuses David and Tom Gardner have a stock tip, it can pay to listen. After all, the newsletter they have run for over a decade, Motley Fool Stock Advisor, has tripled the market.*
David and Tom just revealed what they believe are the 10 best stocks for investors to buy right now... and Cisco Systems wasn't one of them! That's right -- they think these 10 stocks are even better buys.
Click here to learn about these picks!
*Stock Advisor returns as of May 1, 2017
George Budwell owns shares of Pfizer. Rich Smith has no position in any stocks mentioned. Tim Brugger has no position in any stocks mentioned. The Motley Fool owns shares of and recommends Hasbro. The Motley Fool recommends Cisco Systems. The Motley Fool has a disclosure policy.