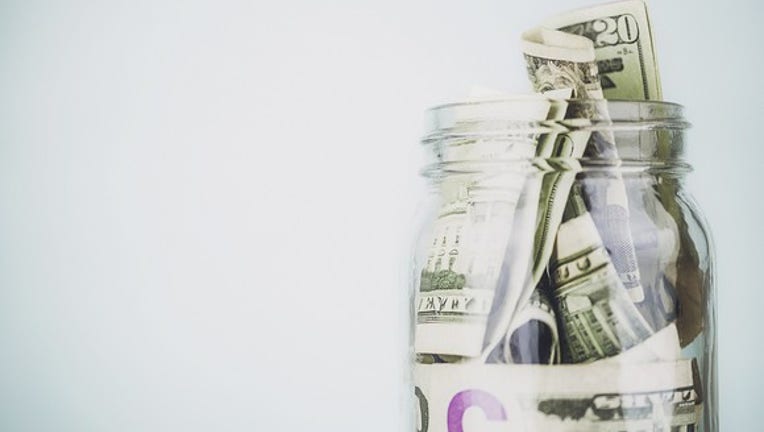 Cards with annual fees often offer higher rewards and bonuses, but not everyone truly benefits from higher rewards rates. In many cases, cardholders would have to spend tens of thousands of dollars on an annual basis for the increased rewards rates to pay for the annual fee.
But there are just as many excellent no-annual-fee cards as there are cards with high fees.We compiled a list of the best no-annual-fee credit cards in three categories: 0% intro interest, travel rewards, and cash back cards. Here are our top picks.
1. 0%-interest beast
There isn't much to say about this card, other than it is simply designed for crushing credit card debt. The Chase Slate card has some of the most advantageous introductory terms, including 0% interest on purchases and balance transfers for the first 15 months.
The card also waives balance-transfer fees on qualifying balance transfers made in the first 60 days of account opening. Balances should be transferred during the 60-day period, as the fee reverts to $5 or 5% of the amounts transferred, whichever is greater, thereafter. The standard fee is $5 or 3%, making this a poor choice for balance transfers after the 60-day period.
While it doesn't have a rewards program, Chase Slate is a compelling proposition for saving on credit card interest. Cardholders who transfer a $5,000 balance at typical rate of 18% to Chase Slate could save $620 in interest by paying the balance off during the 0% introductory period. Learn more from our full review of Chase Slate.
These credit cards offer hundreds of dollars in value with no annual fees. Image source: Getty Images.
2. Get $200 in free travel from the start
Of no-annual-fee cards, BankAmericard Travel Rewards may be one of the very best in the sign-up bonus category. Qualifying cardholders receive 20,000 bonus points (worth $200 when redeemed for travel) after spending just $1,000 in the first 90 days after account opening.
The sign-up bonus isn't the only thing this card has going for it, as ongoing rewards are very lucrative, too. Cardholders receive 1.5 points per dollar spent (worth $0.015 when redeemed for travel). Loyal Bank of Americacustomers can collect a bonus ranging from 10% to 75% of accumulated rewards, bringing the all-in rewards rate up to 1.65 points to 2.62 points per dollar spent.
Cardholders also enjoy an18-month 0% introductory period on balance transfers, but note that balance transfers do come with a fee of $5 or 3% of the amounts transferred. Learn more from ourfull review of BankAmericard Travel Rewards card.
3. Simple Cash Back
When it comes to simple cash back cards with no annual fee, Chase Freedom Unlimited is a solid pick. The card offers 1.5% cash back on every dollar spent, plus a $150 sign-up bonus for qualifying cardholders who spend at least $500 in the first three months after account opening.
Its best-in-class redemption policy sets it apart from the competition. Whereas other credit cards have minimum redemption requirements that can be as high as $25 or $50, Chase Freedom Unlimited is a true no-minimum redemption card. This can be particularly advantageous for smaller spenders, since earning $50 in rewards from a 1.5% cash-back card would require $3,334 of spending.
As an added benefit, cardholders enjoy 0% interest for 15 billing cycles for purchases and balance transfers. While the introductory 0% purchase APR is attractive, this card isn't the best pick for balance transfers. Its balance transfer fee of $5 or 5%, whichever is greater, is higher than competing cards. Learn more from our full review of Chase Freedom Unlimited.
A tool for your wallet
Used correctly, credit cards can be a helpful financial tool. They offer more security than debit cards, have good rewards rates, and frequently come with introductory offers that help their customers pay down debt without paying interest.
That said, credit cards aren't for everyone. Carrying a balance to earn rewards is a losing proposition, and transferring a balance to a new card only to immediately max out your old cards won't put you on the right financial path.
Extracting value from credit cards requires the discipline to use them just as if they were cash or debit cards -- purchases that you could pay for with or without a credit line.
5 Simple Tips to Skyrocket Your Credit Score Over 800!Increasing your credit score above 800 will put you in rare company. So rare that only 1 in 9 Americans can claim they're members of this elite club. But contrary to popular belief, racking up a high credit score is a lot easier than you may have imagined following 5 simple, disciplined strategies. You'll find a full rundown of each inside our FREE credit score guide. It's time to put your financial future first and secure a lifetime of savings by increasing your credit score. Simply click hereto claim a copy 5 Simple Tips to Skyrocket Your Credit Score over 800.
Jordan Wathen has no position in any stocks mentioned. The Motley Fool has no position in any of the stocks mentioned. The Motley Fool has a disclosure policy.