3 Core Issues Facing Whole Foods Market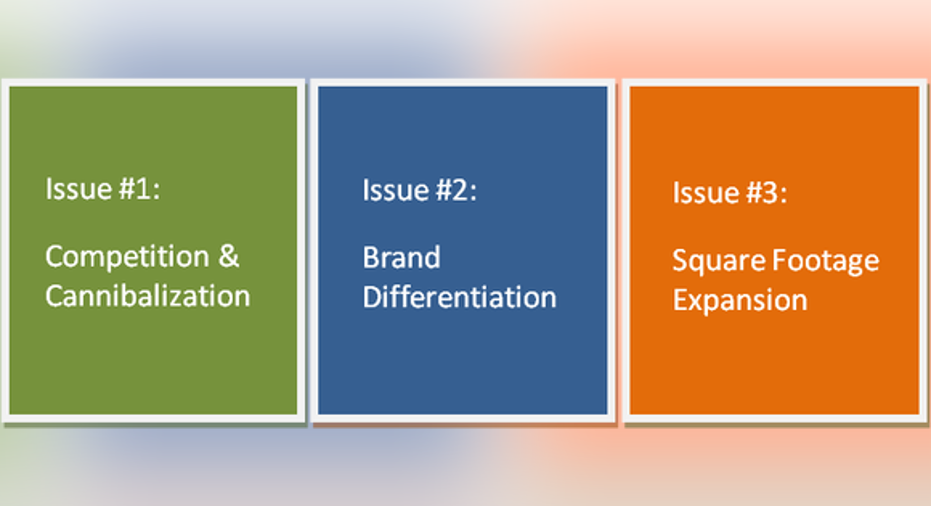 Image source: Masahiro Ihara under Creative Commons license.
As Whole Foods Markets' shareholders look to 2016 for a positive shift in fortune, it's an appropriate time to break down near-term issues facing the company. Let's look at three items the retailer's executives must grapple with in 2016. While these aren't the only problems at hand, they can be considered core issues in Whole Foods' current business. If management can resolve the following, it will create a decent foundation for restoring the lost stock appreciation of 2015.
The core issues:
No. 1: Competition and cannibalizationWhole Foods' comparable-store sales have been in decline since last year, and increasingly, the inability to lift same-store revenue is due to encroachment from large competitors such as Wal-MartStores and Kroger Co. . Yet it also stems from regional and local grocers, which compete with Whole Foods in each new market it enters.
In the company's fiscal fourth-quarter earnings conference call with analysts, Co-CEO John Mackey boiled down the company's strategy to thwart competition in this way:
This statement sums up neatly how the company intends to position itself going forward. While offering a broader array of price discounts to entice customers back through its doors on a recurring basis, Whole Foods will emphasize its perceived competitive strengths: food quality (and the related customer trust it in its products), a wider and more specialized selection of natural and organic foods than competitors can offer, and a high-level, differentiated customer experience.
In 2016, shareholders will see the launch of the company's concept "365 By Whole Foods Market" stores. These venues will feature curated product selection within a smaller footprint location, and provide what management has promised to be a technology-infused shopping experience.
But of perhaps greater impact to the company's financials may be a renewed focus on the in-store experience of existing locations. In the fourth-quarter earnings call referred to above, Mackey stated that the Whole Foods' in-house cafes are "some of the highest volume restaurants in the country."
Prepared foods and brands exclusive to Whole Foods, according to Mackey, comprise a $5 billion annual business, or roughly one-third of company sales. Management has indicated that it will double down on looking for revenue and margin opportunities in this side business it owns.
While fending off peers of every size, Whole Foods is also competing with itself, as it seeks to achieve density in sizable MSAs (Metropolitan Statistical Areas). Over the last two years, Whole Foods has experienced cannibalization of sales as it's added additional stores in the cities of Austin, Boston, Chicago, as well as in South Florida.
The company's data indicates that while a new store does take away business from an existing nearby location, after one year, comparable sales for the older store resume growth. We'll revisit this "anniversarying effect," as management terms it, below, since it's intertwined with another core issue the company must seek to solve in the near future.
No. 2: Brand differentiationFor years upon years, Whole Foods enjoyed a role as a trailblazer in the natural and organic foods category, and thus had little need to overtly communicate how different it was from other grocery stores. You could walk into a location, and the company's brand differentiation was immediately apparent.
Some of that edge has faded with time as competitors have come calling for Whole Foods' profits. For example, Kroger now routinely carves out sections of several thousand square feet in its stores to group sustainable foods in settings that recall, if only very faintly, the Whole Foods experience.
So the Austin-based grocer presently finds itself needing to remind customers about what actually excites their preference for the brand. After a successful launch of a new marketing campaign, dubbed "Values Matter," last year, management is promising a higher marketing spend in 2016, as well as new set of messages, which will build on the themes of quality and transparency.
No. 3: Square footage expansionIn May of last year, when Whole Foods first began to see its normally vigorous comparable store sales begin to decline, company leadership issued a written strategic update. This brief overview laid out a plan to lessen the impact of declining comparable-store sales growth by increasing the pace of square footage expansion over the following five years.
In the strategy document, company executives envisioned the following for fiscal year 2016: the opening of 46 new or acquired locations, square footage growth of 11%, and a return on invested capital, or ROIC, of 15%.
The company's current forecast for fiscal 2016 shows just how difficult a year 2015 has been, as management has backed off considerably on each of these goals. Whole Foods now projects just 30 new store openings next year, total square footage growth of "7% or greater," and ROIC of 13.5%.
One of the reasons management has dialed back the store opening pace so drastically is to allow the anniversarying effect discussed above to take place. Curbing the new location timetable, especially in major cities, should theoretically allow some of the self-created, cannibalistic pressure on comparable-store sales to ease.
In addition, in an effort to appease shareholders, the company recently decided to take on $1 billion of debt, for a share repurchase to be completed in Q1 2016. I've analyzed this decision and its implicationshere. It's possible that management doesn't have the appetite to chase an aggressive amount of new locations next year, given the change in its capital structure effected by the upcoming debt.
Either way, if the slower square foot expansion indeed allows "comps" some breathing room, the company will need to be ready to seize the moment once stabilization occurs, and turn up the location development schedule once again.
That's because the current year's growth rate of 30 stores is essentially a reset all the way back to pre-fiscal 2013, when Whole Foods opened 32 new stores (it opened 38 this fiscal year).And the grocer needs to avoid development stagnation. After all, while we've discussed above what the Whole Foods Market brand means to customers, to investors, the brand has been synonymous with revenue growth -- up until now.
The article 3 Core Issues Facing Whole Foods Market originally appeared on Fool.com.
John Mackey, co-CEO of Whole Foods Market, is a member of The Motley Fool's board of directors. Asit Sharma has no position in any stocks mentioned. The Motley Fool owns shares of and recommends Whole Foods Market. Try any of our Foolish newsletter services free for 30 days. We Fools may not all hold the same opinions, but we all believe that considering a diverse range of insights makes us better investors. The Motley Fool has a disclosure policy.
Copyright 1995 - 2015 The Motley Fool, LLC. All rights reserved. The Motley Fool has a disclosure policy.