3 Chinese Stocks That Could Grow the Most in 2017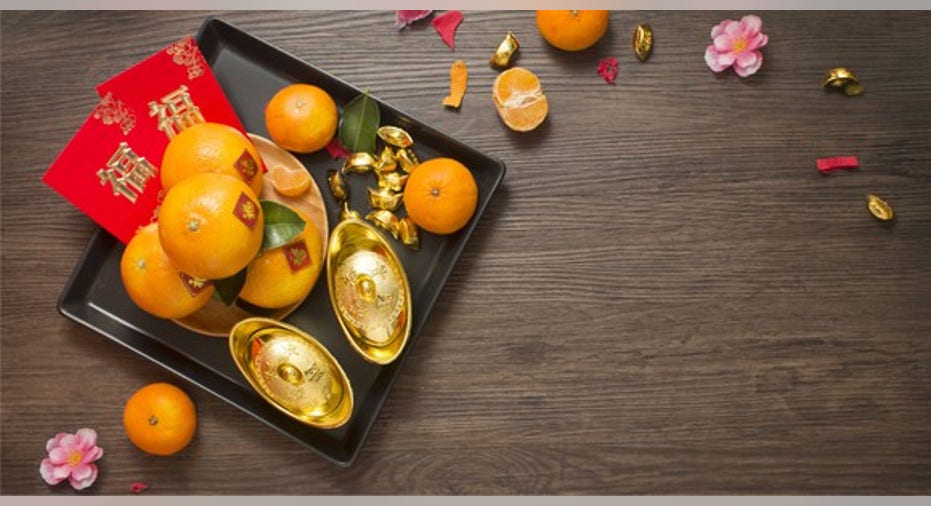 Chinese stocks fell out of favor over the past two years after the Shanghai Stock Exchange crashed on snowballing concerns about economic growth, inflated valuations, and over-leveraged investors. The government's subsequent attempts to prop up the market withdirect purchases, short selling bans, and threats against financial journalists also undermined investor confidence in the market.
Image source: Getty Images.
But now that the smoke has cleared and the SSE has rallied 15% over the past 12 months, it might be wise to buy some high-growth Chinese stocks to hedge against the stateside turbulence caused by the Trump Administration's unpredictable policies. Let's take a closer look at three high-growth Chinese stocks which could outperform the broader markets in 2017.
Momo
Momo's (NASDAQ: MOMO) social networking app is often referred to as the "Chinese Tinder". The app lets users search for nearby users based on their personal profiles, then message them to meet up in real life. Momo ran into regulatory problems in 2014 when Chinese officials accused the company of enabling prostitution, but it weathered those charges and went public in the U.S. later that year.
Since its IPO, Momo has posted explosive top line growth. Its revenue surged 319% annually to$157 million last quarter, representing its strongest growth rate in six quarters. Its monthly active users (MAUs) rose 6% year-over-year to 77.4 million. The company attributed that growth to the rising popularity of its live broadcasts, which lets users buyvirtual gifts (from Momo) for their favorite live streamers. It also benefited from the launch of "Moments", an interactive short video service platform akin to Snapchat Stories. Analysts expect that growth to continue with272% sales growth this year.
Momo's mobile app. Image source: Google Play.
Momo is also profitable by both non-GAAP and GAAP measures. Its non-GAAP net income rose from $3.9 million a year ago to $49.5 million last quarter. During that period, its GAAP net loss of $0.8 million turned into a net profit of $39 million. Analysts expect Momo's non-GAAP earnings to rise 373% this year.
Weibo
Microblogging site Weibo (NASDAQ: WB) is commonly called "China's Twitter". The company was previously a unit of online media giant Sina, but it was spun off as an independent company in 2014. Sina retained an 11% stake in Weibo, and e-commerce giant Alibaba eventually acquired a 32% stake.
Unlike Twitter, Weibo's MAUs and revenues are growing rapidly and it's incredibly profitable. Last quarter, its MAUs rose 34% annually to297 million and its revenue rose 42% to $176.9 million. On the bottom line, its non-GAAP net income surged 147% to $54.6 million, and its GAAP earnings rose 122% to $32.1 million. Analysts expect Weibo's revenue and non-GAAP earnings to respectively rise 36% and 138% this year.
Weibo's mobile app. Image source: Google Play.
Weibo attributes that growth to the popularity of its ads among small- to medium-sized businesses, and the success of its live video streaming platform. Like Momo, Weibo lets its users buy virtual gifts for their favorite broadcasters -- which has boosted its valued-added services (VAS) revenue. It's also been expanding that ecosystem with integrated features like its payments platform, powered by Alibaba's Alipay.
Ctrip.com
Ctrip (NASDAQ: CTRP) is China's biggest OTA (online travel agency). It went public back in 2003, and it benefited from the Olympic Games in 2008 and the growth of the Chinese middle class. A major price war broke outbetween Ctrip and its main rival Qunar (NASDAQ: QUNR) in 2014, which crushed both companies' earnings growth. But thosebattles ended in late 2015, whensearch giant Baidu (NASDAQ: BIDU) swapped its 45% stake in Qunar for a 25% stake in Ctrip -- which effectively merged the two companies.
Ctrip's revenue rose 75% annually to$836 million last quarter, thanks to its new stake in Qunar. The company fired on all cylinders during that quarter -- accommodation revenues rose 51%, transportation ticketing revenues soared 101%, packaged tour revenues grew 31%, and corporate travel revenues were up 34%. Analysts expect itsfull-year revenue to rise 76% this year, but its bottom line will end up in the red due to merger-related expenses. Ctrip is expected to return to full-year profitability by fiscal 2017.
Should you buy these three stocks?
Momo, Weibo, and Ctrip are all risky stocks. None of them are cheap -- Momo trades at 71 times earnings, Weibo trades at 127 times earnings, and Ctrip has a negative P/E due to its lack of profitability. But investors who are hungry for growth and overseas diversification should take a closer look at these three stocks -- which might just provide better returns than their U.S counterparts.
10 stocks we like better than Ctrip.com International When investing geniuses David and Tom Gardner have a stock tip, it can pay to listen. After all, the newsletter they have run for over a decade, Motley Fool Stock Advisor, has tripled the market.*
David and Tom just revealed what they believe are the 10 best stocks for investors to buy right now... and Ctrip.com International wasn't one of them! That's right -- they think these 10 stocks are even better buys.
Click here to learn about these picks!
*Stock Advisor returns as of January 4, 2017
Leo Sun owns shares of Baidu and Weibo. The Motley Fool owns shares of and recommends Baidu and Twitter. The Motley Fool recommends Ctrip.com International, Sina, and Weibo. The Motley Fool has a disclosure policy.