3 Cheap Growth Stocks You Can Buy Right Now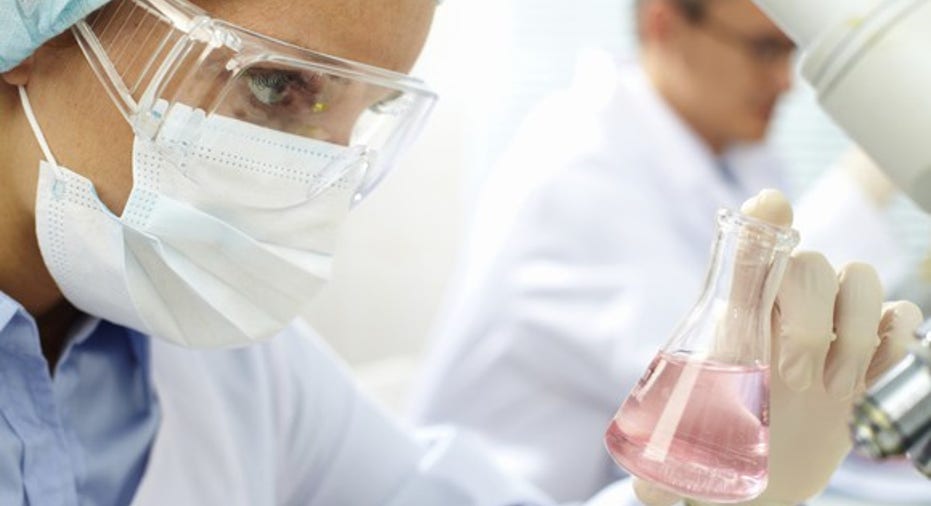 Image source: Getty Images.
With the stock market in nearly nonstop rally mode over the past six years, investors haven't needed to look far to uncover an abundance of growth stocks. But not all growth stocks are created equal: While some could still deliver extraordinary gains, others appear considerably overvalued, and might instead burden investors with hefty losses.
What exactlyisa growth stock? Though it's arbitrary, I'll define a growth stock as any company forecast to grow profits by 10% or more annually during the next five years. To decide what's "cheap," I'll use the PEG ratio, which compares a company's price-to-earnings ratio to its future growth rate. Any figure around or below one could signal a cheap stock.
Here are three companies that fit the bill.
Fiat Chrysler Automobiles NV
Generally, automakers aren't viewed as "growth stocks," but most investors probably haven't taken a good look at Fiat Chrysler Automobiles (NYSE: FCAU), which offers incredible growth potential in 2017 and beyond.
Like most automakers, Fiat Chrysler has been plagued by industry analyst predictions that U.S. auto sales are peaking. With China's recent slowdown in GDP growth and Europe's ongoing growth concerns, the U.S. has been propping up some of the world's largest automakers. If growth in the U.S. were to slow, Fiat Chrysler would certainly feel it. And, as the company's third-quarter earnings results showed, vehicle sales have been a bit light in Latin America, with revenue down $24 million on a year-over-year basis in Q3.
2017 Jeep Renegade. Image source: FCA Group.
Despite these concerns, it's mostly pedal to the metal for Fiat Chrysler. The company's Jeep brand is still leading the charge, with sales rising by 6% in fiscal 2016. Aside from redesigning some of the mainstays within the Jeep lineup, two aspects of the Jeep line have been hitting on all cylinders. First, Fiat Chrysler now has production facilities in China and Brazil that are helping reduce its production and transportation costs to the desired end market. Secondly, Fiat Chrysler's focus on smaller SUVs (e.g,, the Jeep Renegade) is hitting home with cost-conscious consumers around the globe.
Beyond Jeep, we're seeing a noticeable uptick in sales of SUVs, trucks, and yes, minivans. The Ram brand witnessed an 11% uptick in units sold in 2016, likely a reaction to an improving U.S. economy, as well as lower global crude prices, which lead to lower prices at the pump. Stable pump prices can entice consumers to buy trucks, SUVs, and minivans, which is great news for Fiat Chrysler since these vehicles have juicier margins.
Sporting a PEG ratio that's well below one and a forward P/E of just five, Fiat Chrysler looks to be a growth stock to consider buying.
Boyd Gaming Corporation
Another cheap growth stock that could be worth a proverbial roll of the dice is gaming entertainment property owner Boyd Gaming (NYSE: BYD).
As you might have rightly surmised, the biggest constraint to Boyd Gaming's growth in the U.S. is consumer spending. Gaming is a cyclical industry, and it relies on strong GDP growth to entice consumers to open their wallets and head to the casino. Weaker-than-expected GDP growth in 2015 and much of 2016, compounded with the uncertainties of the transition to the Trump presidency, are all reasons why consumers may be a bit shy about their discretional spending.
Image source: Getty Images.
While I wouldn't deny these challenges, there are reasons to believe that Boyd's fortunes are going to keep improving. One of the prime pathways to growth for Boyd Gaming involves acquisitions. An ongoing low-rate environment has been conducive to borrowing, which has allowed Boyd to be aggressive with M&A. In April, Boyd purchased Cannery Cassino Resorts' Las Vegas operations for $230 million, and also gobbled up the Aliante Casino Hotel and Spa for $380 million. All three properties are located in fast-growing North Las Vegas and position Boyd for superior growth in the years that lie ahead.
When applicable, Boyd has also been working to meld technology and innovation to drive customer experience and profitability higher. A 2014 deal with Bally Technologies allowed Boyd the opportunity to introduce new slot machine monitoring, marketing, player tracking, and accounting to a good number of its slot machines. Bally's technology also allows Boyd to offer players downloadable promotional slot machine credits, which could keep them engaged longer and boost brand loyalty. This isn't a technology that's implemented overnight, so it should generate continually improved returns throughout the remainder of the decade.
Looking ahead, Boyd Gaming's EPS is expected to grow from $0.79 in 2016 to an estimated $1.75 by 2019. With a PEG that's also below one, Boyd Gaming is certainly worth a look.
Emergent BioSolutions Inc.
A final cheap growth stock worthy of investors' attention is specialty biopharmaceutical company Emergent BioSolutions (NYSE: EBS).
The biggest concern right now for specialty drugmakers is what might happen with pricing in the intermediate term. Donald Trump has, on multiple occasions, suggested that he would lower drug prices during his presidency, and even went so far as to suggest that drugmakers are "getting away with murder" in regard to their pricing power. More specifically, Emergent BioSolutions was recently hit after announcing its preliminary 2016 full-year sales, which assume a $20 million year-over-year decline at the midpoint as a result of lower BioThrax sales.
Image source: Getty Images.
But as with the other candidates above, Emergent BioSolutions remains intriguing despite its challenges. Whereas specialty drugmakers could find their pricing power handicapped given Trump's comments, Emergent is in a prime position as a biodefense company for the military. The aforementioned BioThrax vaccine is the only Food and Drug Administration-approved vaccine for pre-exposure protection against Anthrax. It currently makes up around half of the company's annual sales. Given its niche position, I would contend that pricing power won't be a concern for Emergent.
Even more so, Trump could wind up being an ally to Emergent. During his campaign, Trump suggested spending more on defense, which included boosting the manpower of all branches of the military. More military members probably means a higher number of vaccines needed.
There's also a really good chance that Emergent makes some serious administrative cost cuts in 2017. In its preliminary results press release, the company cautions that restructuring charges are likely. While that could provide a short-term drag on earnings, the result should be improved margins by as soon as 2018.
Emergent BioSolution's PEG of 1.3 isn't as low as Fiat Chrysler's or Boyd Gaming's, but the expected growth from $1.05 in full-year EPS in 2016 to an estimated $2.44 by 2019 can't be overlooked. Investors targeting cheap growth stocks should know the name Emergent BioSolutions.
10 stocks we like better than Fiat Chrysler Automobiles When investing geniuses David and Tom Gardner have a stock tip, it can pay to listen. After all, the newsletter they have run for over a decade, Motley Fool Stock Advisor, has tripled the market.*
David and Tom just revealed what they believe are the 10 best stocks for investors to buy right now... and Fiat Chrysler Automobiles wasn't one of them! That's right -- they think these 10 stocks are even better buys.
Click here to learn about these picks!
*Stock Advisor returns as of January 4, 2017
Sean Williamshas no material interest in any companies mentioned in this article. You can follow him on CAPS under the screen nameTMFUltraLong, and check him out on Twitter, where he goes by the handle@TMFUltraLong.The Motley Fool recommends Emergent BioSolutions. The Motley Fool has a disclosure policy.