3 Cable Stock Investing Tips That Could Earn You Thousands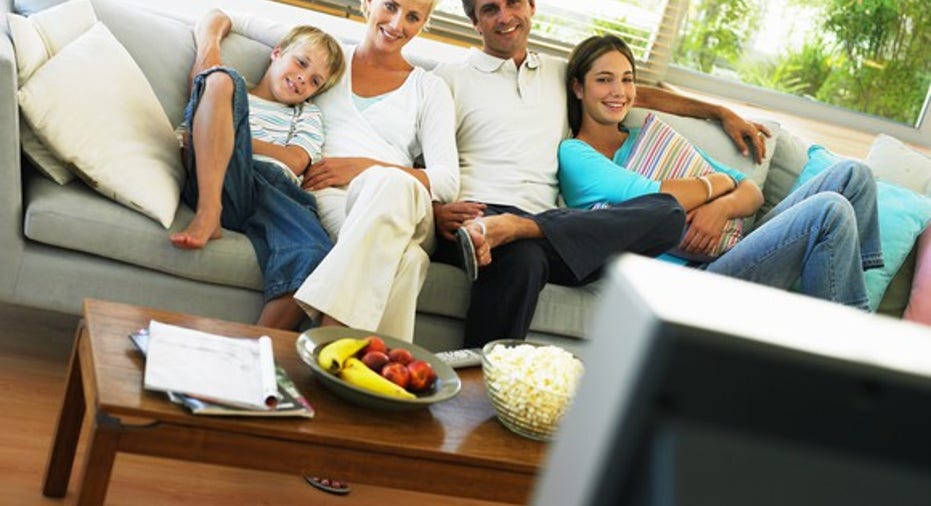 Image source: Getty Images.
Investing in cable stocks can be lucrative. Whether the company operates the actual delivery infrastructure, like Comcast , focuses more on network broadcasting, like Time Warner and Disney , or specializes in content like Scripps Networks ,this popular entertainment mediumgeneratessignificant profits.
Here are a few tips to help you focus on what matters and not get distracted by all the noise as you consider a cable stock investment.
1. Know where the money comes from.
It's important to understand where a company's profits come from because business models vary wildly. Scripps Networks, for example, owns popular lifestyle channels including HGTV, Travel Channel, and Food Network. Thus, its audience ratings drive advertising revenue while also helping to give the company leverage to raise affiliate fees charged to cable operators.
In contrast, media giants Time Warner and Disney have more diverse revenue streams. Sure, they feel the pinch from declining ad sales, but complementary business lines can offset that weakness. Disney's media networks segment is currently under pressure as ESPN loses subscribers, yet its movie division is having its best year yet, helping overall profits climb. Meanwhile, Time Warner had a rough year at theaters in 2015 but growth from its video game studios made up for that slump.
2. Keep an eye on costs.
The cable industry is a capital-intense business on both the hardware and content sides. Comcast shelled out $7 billion of capital spending last year -- up 14% over 2014 -- as it invested in boosting its network's footprint, speed, and reliability. The payoff has been stronger subscriber numbers, even in a cable business that's declined for almost a decade. Comcast lost 300,000 video subscribers in 2013, shed 200,000 in 2014, and lost only 36,000 last year. That's why investors can expect the company to continue plowing cash into upgrading its services, which will pressure profit growth.
For the more content-focused stocks, programming costs and international expansion are the two main expenses that eat into profitability. For Scripps and Discovery , these categories are pushing operating margin down.
SNI Operating Margin (TTM) data by YCharts.
Both companies hope that earnings power will begin climbing again once their global networks are better established, and as they gain scale to help them spread content costs over a wider audience.
3. Choose carefully.
While varied business models and operating structures make cable stocks a tricky bunch to evaluate, there's something for many types of investors. If you're looking for solid, dependable cash flow, then consider diverse titans like Disney or Comcast. Their cash production is at an all-time high despite sluggishness in the media segments of their businesses.
DIS Cash from Operations (Annual) data by YCharts
For a riskier but more targeted bet on advertising growth, take a look at Scripps Networks. It just posted its best ad revenue gain in five years as HGTV ratings touched a new record for the 25-to-54-year-old demographic. Wall Street is increasingly bearish on this stock givenworries over consumers shifting away from traditional TV consumption. This fear pushed its valuation to a multi-year low of 11 times next year's projected earnings, but this means that Scripps won't have to outperform by much over the next few years to prove the bears wrong.
There are many cross-currents operating in the cable industry these days. But by knowing the key pressures and growth drivers, you'll be better equipped to make a smart long-term investment.
The article 3 Cable Stock Investing Tips That Could Earn You Thousands originally appeared on Fool.com.
Demitrios Kalogeropoulos owns shares of Walt Disney. The Motley Fool owns shares of and recommends Discovery Communications, Time Warner, and Walt Disney. The Motley Fool recommends Scripps Networks Interactive. Try any of our Foolish newsletter services free for 30 days. We Fools may not all hold the same opinions, but we all believe that considering a diverse range of insights makes us better investors. The Motley Fool has a disclosure policy.
Copyright 1995 - 2016 The Motley Fool, LLC. All rights reserved. The Motley Fool has a disclosure policy.