3 Bold Bets in the Stock Market for Brave and Risk-Tolerant Investors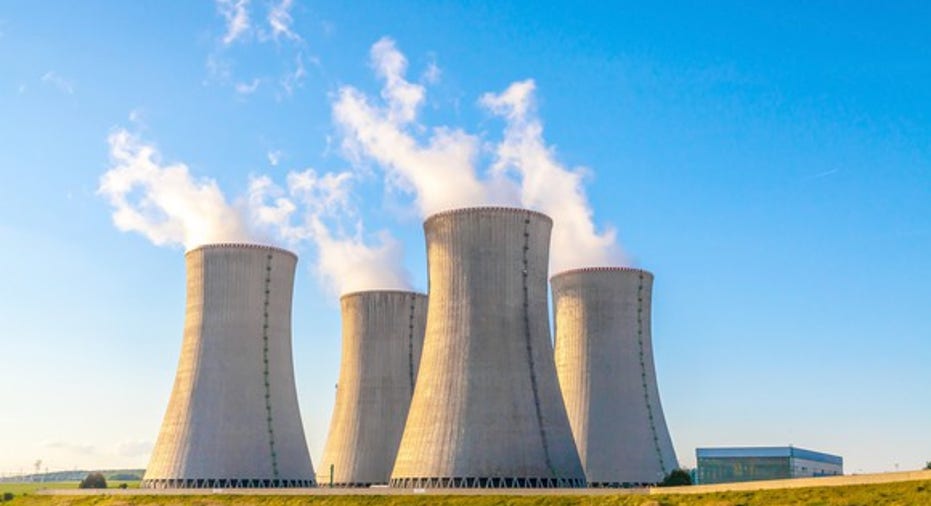 Image source: Getty Images.
In my opinion, one of the greatest ways to build wealth is by trading very little and holding onto stocks with durable competitive advantages for decades. But, that isn't to say investors shouldn't have a few stocks in their portfolios with a larger risk and reward. If you're looking for a bold bet in the stock market, these three companies certainly have large potential catalysts, but they're also far from a sure thing.
Nuclear power: hero or zero?
After the nuclear power plant disaster in Japan, along with the slowdown in nuclear investment in the U.S. market, a stockpile of uranium has depressed prices, which has sent shares of Cameco Corp (NYSE: CCJ) plunging. In fact, only five of Japan's nuclear reactors have resumed operations, but most of the remaining 20 reactors should restart within the next two years.
Nuclear reactors. Image source: Getty Images.
Still, with those reactors coming back online and China's nuclear reactor count poised to surge, many expect that surplus of uranium to turn into a deficit by 2021, and for prices to improve starting next year. That would be a boon for Cameco, but the stock is really a bold bet that nuclear energy will boom in China and catch on around the world as the planet needs energy yet must mitigate contributing to global warming.
At the moment, China has roughly 34 nuclear reactors in operation with another 20 under construction and even more planned to begin construction in the years ahead. In terms of gigawatts electrical (GWe), China's nuclear capacity is set to double by 2020-2021, to 58 GWe, and then nearly triple to 150 GWe by 2030. That's not taking into consideration the new reactors coming from India, South Korea, and Russia, so it's easy to see how demand and prices for uranium could quickly increase by the end of the decade.
Cameco has positioned itself as an industry leader and ranks among lower-cost producers of uranium thanks to its enviable asset that includes a high-grade McArthur River mine in Saskatchewan. It's a bold bet that as the world continues to deal with increasing carbon dioxide emissions, a greenhouse gas contributing to global warming, more countries will turn to nuclear energy to produce energy and reduce greenhouse emissions.
Much of the bold bet on Cameco relies on China's ambitious nuclear plans, as it has already replaced the USA as the world's largest contributor of carbon dioxide emissions, and if those plans falter, uranium prices could remain depressed, and Cameco's stock would feel the pain.
The top of a cycle can be a scary thing
Ask any analyst within the automotive industry and they'll tell you this might be as good as it gets when it comes to sales of new vehicles in the U.S. market. That's not good news for investors of major automakers that often rely on increasing sales or market share to drive top-line growth.
Image source: Getty Images.
However, the automotive industry is likely to be a whole different ballgame in 10 years, and investing inGeneral Motors(NYSE: GM) is a bold bet it can evolve to take advantage of new revenue streams to push its top and bottom lines higher.
"GM is at the forefront of redefining the future of personal mobility," said GM President Dan Ammann, in a press release, continuing:
The Maven brand Ammann mentioned is testing out a number of projects in the U.S. market. So far, its testing has been simple and is serving roughly 5,000 residents between New York and Chicago, with other cities in the early stages. The Maven City car-sharing program comes at a cost of $8 an hour including insurance and fuel; consumers can reserve a vehicle at more than 15 sites throughout Chicago. Or consumers can opt for Chicago Express Drive, which GM launched in March with Lyft. Express Drive enables Lyft drivers in the area to rent a Chevrolet Equinox crossover for $99 per week.
Investors can thank young tech companies, like Uber, for opening the eyes of the ancient major automakers and showing them that there are plenty of new revenue streams out there ripe for the picking -- GM is one bold bet that Detroit's largest automaker will figure out how to generate revenue in new ways.
If you can't beat 'em...
Amazon has made many things clear since bursting onto the retail scene, and one of those things is that if you're not building your online retail presence, you're not doing it right. Few, if any, clothing retailers realize this better than department store operator Macy's (NYSE: M). It made that clear in its recent "Macy's, Inc. Outlines Moves to Drive Profitable Growth and Enhance Shareholder Value" presentation, which lifted the stock 17% as it simultaneously announced quarterly results that showed a drop in both earnings and revenues.
Abandoned mall. Image source: Getty Images.
One takeaway from that presentation was that the upcoming move to shutter the doors on 100 Macy's locations, despite it being a tough decision to make, was the best move for the struggling retailer. More specifically, starting next year, 100 full-line Macy's stores (out of a total of 675) will close in an attempt to focus invested capital and managerial talent on better-performing locations in prime markets.
Macy's is essentially a bold bet on many things that all fall under the umbrella of management's execution. Shuttering 100 stores that are still cash-flow positive emphasizes that the company is forward-looking, but this is a bet that management will continue to drive smart decisions going forward. Those decisions include shifting store exposure to less commoditized segments -- think jewelry and beauty products -- as well as increasing the presence of its private-label clothing to try to differentiate itself and generate pricing power.
Buying into Macy's is a bold bet that in a world where Amazon is taking it to brick-and-mortar retailers, Macy's can combine its most profitable stores with its growing online presence and create the best of both worlds. Macy's has the tools to get it done, but it will take phenomenal execution.
A secret billion-dollar stock opportunity The world's biggest tech company forgot to show you something, but a few Wall Street analysts and the Fool didn't miss a beat: There's a small company that's powering their brand-new gadgets and the coming revolution in technology. And we think its stock price has nearly unlimited room to run for early, in-the-know investors! To be one of them, just click here.
Daniel Miller owns shares of General Motors. The Motley Fool recommends General Motors. Try any of our Foolish newsletter services free for 30 days. We Fools may not all hold the same opinions, but we all believe that considering a diverse range of insights makes us better investors. The Motley Fool has a disclosure policy.