3 Biotech Stocks to Buy in April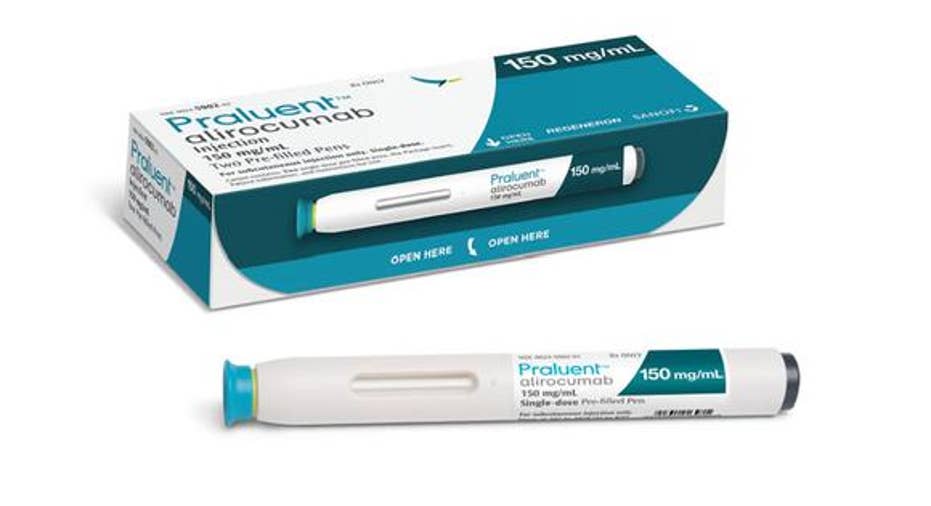 PHOTO BY TAX CREDITS ON FLICKR CREATIVE COMMONS
Biotech investors are having a rough 2016. Shares of the NASDAQ Biotechnology ETF, one of the most popular exchange-traded fund that holds a wide variety of biotech stocks, are currently down 18% year to date. With only a few exceptions it hasn't been much fun to have any money devoted to this industry recently.
But here's some good news -- this massive sell-off has caused shares of some of the most promising biotech stocks to drop, creating a great buying opportunity for investors with a long-term time horizon.
We reached out to a team of our Motley Fool healthcare contributors and asked them to highlight a biotech stock that they think is a great buy right now.
Brian Feroldi: Like most stocksfrom biotechnology sector,Regeneron Pharmaceuticals hasn't received much love from investors recently. Shares have plunged and are currently more than 30% off their 2015 highs due to a handful of negative developments.
Fourth-quarter U.S. sales of top-selling eye drug Eylea came up well short of management's own guidance,which caused the company to whiff on its quarterly earnings per share estimate. To add insult to injury the company just lost a lawsuit to Amgenthat threatens to pull its cholesterol-busting drug Praluent from the market. Take these two developments and add in the fact that biotech stocks in general have been in a bear market for months and wind up where we are today.
So with so much negativity surrounding the company, why am I bullish? A few reasons:
PHOTO SOURCE: REGENERON PHARMACEUTICALS
First, while Eylea's sales growth did significantly slow down last quarter, the drug is still a home run that is growing fast. Management believes that sales in the U.S. sales will grow another 20% in 2016 -- a solid number -- and I think chances are good of even faster growth overseas.
Second, while the Praluent news is concerning, I have my doubts it'll get pulled from the market entirely. I think a more likely scenario is that Regeneron and its partner Sanofi will have to pony up a royalty instead. That's not great, but it's not a death blow either.
Finally, Regeneron just reported terrific data for its new eczema drug, dupilumab,that holds blockbuster potential. The company has announced plans to submit it for regulatory approval in the fourth quarter of this year, which is a bit sooner than I was expecting. Combine that with the fact that another potential blockbuster drug -- a rheumatoid arthritis treatment called sarilumab --isalready inregulators' hands, and Regeneron couldpotentially have four blockbuster drugs on the market by the end of 2017.
Add it all up and I think the company's growth prospects look fantastic over the next few years. Yet, with all thenegativity, shares are currently trading for about roughly 25 times 2017 earnings per share estimates. I'd argue that's simply too cheap of a price considering the company's growthprospects.
Cory Renauer:I've been an unabashed cheerleader forGilead Sciences stock since it fell to a price that makes it a solid investment whether it produces earnings growth soon, or even if it simply treads water for several years.
Anyone that listened to me since I began pounding the table on Gilead's low valuation have enjoyed significant gains already. Despite the rise, I believe the more recent earnings yield -- trailing earnings-per-share divided by price -- of 12% is still compelling. This is the biotech stock to buy in April because I expect this value window to shut before the end of the month, for a couple reasons.
First, Gilead recently entered the non-alcoholic steatohepatitis arena with a heavily backloaded deal for a compound with blockbuster potential. At a meeting taking place April 13-17, Gilead intends to disclose phase 1 data from its $400 million upfront investment.
Second, Gilead has a habit of underestimating itself. Last February it predicted full year product sales of between $26 billion and $27 billion, only to raise that guidance range to between $28 billion and $29 billion when reporting first-quarter earnings at the end of last April.
Image source: Gilead Sciences.
Well, product sales last year went on to reach $32.15 billion, but Gilead freaked out the markets on Feb. 2, 2016, by predicting significantly lower product sales of between $30 billion and $31 billion this year.That was just days afterMerck & Co. launched a hepatitis C price war by listing freshly approved Zepatier at nearly $40,000 lower than Harvoni for a 12-week round of treatment.
Rebate and discount schedules are not subject to disclosure, so the extent of this price war is unclear, as is the impact of a recent patent dispute between the two companies. What we do know is that Harvoni's safety profile beats Zepatier's hands down. When Gilead announces first quarter earnings, typically at the end of April, we should get a clearer picture. After that, Gilead's supreme value window might be closed for good.
Keith Speights:Which biotech stock could investors buy in April to put a little spring in their steps? I'll go with a somewhat speculative pick --Dynavax Technologies . While Dynavax has a grand total of zero products on the market currently, 2016 could be a break-out year for the biotech.
Dynavax's stock has acted like a yo-yo for months -- up, down, up, down. However, help appears to be on the way for the company's dizzy shareholders. To be more precise, Heplisav should be on the way. The FDA is scheduled to make a decision on Dynavax's hepatitis B vaccine Heplisav-B by September 15.
I think that the second time will prove the charm for Heplisav. The FDA turned down the vaccine on Dynavax's first attempt at approval back in 2013 because of safety concerns. However, this time around the biotech seems to have the safety data it needs to convince regulators that Heplisav-B is ready for prime time.
Assuming that Heplisav-B does win approval, Dynavax shares should soar much higher. It's entirely possible that the stock begins to climb in the months preceding the FDA decision in anticipation of approval.
The one potential fly in the ointment that I see is that the biotech plans to market the vaccine on its own, which will require a lot of money. Dynavax will likely need to generate more cash to launch Heplisav-B. If the company opts to do so via a public offering of shares, the stock price could drop. Even with this potential dilution risk, though, I like Dynavax's prospects over the long run.
The article 3 Biotech Stocks to Buy in April originally appeared on Fool.com.
Brian Feroldi owns shares of Gilead Sciences. Cory Renauer has no position in any stocks mentioned. Keith Speights owns shares of Gilead Sciences. The Motley Fool owns shares of and recommends Gilead Sciences. The Motley Fool recommends Regeneron Pharmaceuticals. Try any of our Foolish newsletter services free for 30 days. We Fools may not all hold the same opinions, but we all believe that considering a diverse range of insights makes us better investors. The Motley Fool has a disclosure policy.
Copyright 1995 - 2016 The Motley Fool, LLC. All rights reserved. The Motley Fool has a disclosure policy.