3 Biotech Buybacks With the Biggest Bang for the Buck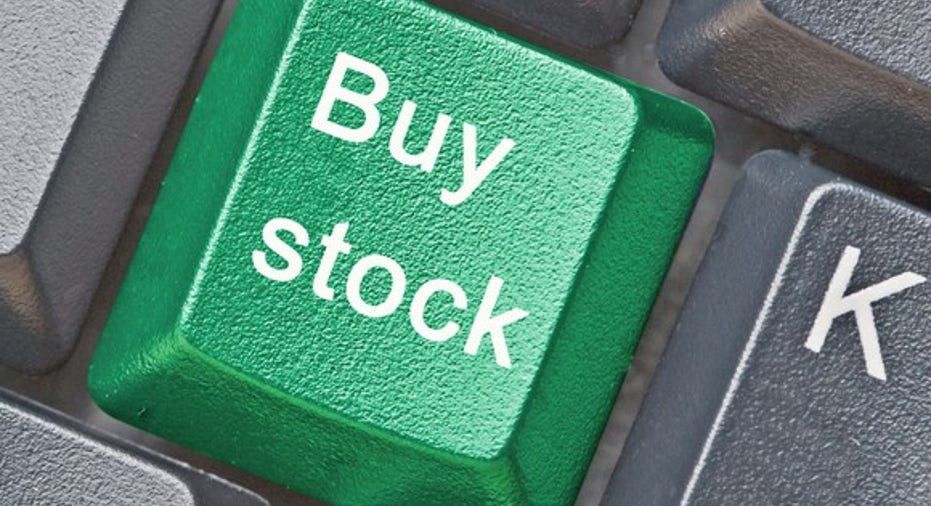 The best investment for some biotechs in 2016 was in themselves. Many biopharmaceutical companies bought back significant numbers of shares this year. But which of these biotech buybacks holds the potential to provide the biggest bang for the buck for investors? Here's why AbbVie (NYSE: ABBV), Celgene (NASDAQ: CELG), and Gilead Sciences (NASDAQ: GILD) stand at the top of the list.
Image source: Getty Images
Buybacks with an asterisk
AbbVie's board of directors announced a $4 billion increase of its stock-repurchase program in April. That hefty buyback wasn't just to scoop up shares at a good price, though. Instead, AbbVie bought back shares as part of its acquisition of Stemcentrx.
The Stemcentrx price tag totaled $5.8 billion. AbbVie paid around $2 billion in cash but funded the rest of the transaction with stock. There's where the $4 billion additional share buyback came into play.AbbVie took a similar approach with its 2015 acquisition of Pharmacyclics.
After these deals, AbbVie still had $2.1 billion left in its stock repurchase authorization at the end of September. Spending that money to buy additional shares could be a smart move, considering AbbVie's low forward earnings multiple and growth opportunities.
It remains to be seen whether AbbVie's buyback to help fund the acquisition of Stemcentrx will prove to be a good investment. Some analysts weren't impressed with preliminary clinical results from the main drug picked up in that acquisition, Rova-T. However, AbbVie thinks the cancer drug will be a huge success and ultimately generate peak annual sales around $5 billion. If the company is right, AbbVie's 2016 share buybacks should pay off in a big way.
Investing in growth
Celgene announced in June that its board had authorized an additional $3 billion in share buybacks. This amount was added to $2.3 billion remaining from a previous authorization. Since 2009, Celgene's stock repurchase program has totaled $20.5 billion.
During the first three quarters of 2016, Celgene bought back a little over $2 billion of its stock. With Wall Street expecting the biotech to grow annual earnings by nearly 23% on average over the next five years, that could prove to be a great investment.
Revlimid should be a big driver of Celgene's growth, just as it has for the last several years. Celgene should continue its dominance in the blood-disease space with Revlimid, Pomalyst, and pipeline candidates likeluspatercept.
However, the biotech has also become a significant force in the autoimmune-disease market, which should be another growth opportunity. Sales for Otezla soared nearly 147% in the first nine months of 2016 compared with the prior-year period. The company also has solid pipeline prospects with GED-0301 and ozanimod.
Bargain-barrel buybacks
Gilead Sciences wins the prize for the biggest share buybacks. The company's board approved a $15 billion stock-repurchase program in 2015 and authorized another $12 billion this year. During the first three quarters of 2016, Gilead bought back $10 billion of its shares.
It's probably fair to say that Gilead's stock repurchases qualify as bargain-barrel buys. The company's shares have traded below eight times earnings for most of the year. That's very low for a biotech, especially one with Gilead's impressive cash flow.
Some might look at Gilead's challenges with Harvoni and Sovaldi sales declining and question the biotech's future prospects. I think that's a myopic view. Gilead's HIV franchise is still strong, particularly Genvoya. New hepatitis C drug Epclusa is on track to be the biotech's next blockbuster.
Although Gilead has experienced some clinical setbacks this year, its pipeline looks pretty good overall. Anti-inflammatory candidate filgotinib and Gilead's nonalcoholic steatohepatitis program are especially promising.With $31.6 billion in cash, cash equivalents, and marketable securities at its disposal, Gilead seems likely to bolster its pipeline through acquisitions in 2017.
Big bangs ahead?
Which of these three biotech stocks are most likely to enjoy the biggest bang in 2017? My pick would be Celgene. Its growth story is compelling. However, I wouldn't be surprised if Gilead bounces back in a significant way next year. The stock is dirt cheap. Acquisitions and positive pipeline news could be significant catalysts.
That being said, I like all three of these biotechs. I also like that they're buying back shares. That should mean good news for investors over the long run.
10 stocks we like better than Celgene When investing geniuses David and Tom Gardner have a stock tip, it can pay to listen. After all, the newsletter they have run for over a decade, Motley Fool Stock Advisor, has tripled the market.*
David and Tom just revealed what they believe are the 10 best stocks for investors to buy right now... and Celgene wasn't one of them! That's right -- they think these 10 stocks are even better buys.
Click here to learn about these picks!
*Stock Advisor returns as of Nov. 7, 2016
Keith Speights owns shares of Celgene and Gilead Sciences. The Motley Fool owns shares of and recommends Celgene and Gilead Sciences. Try any of our Foolish newsletter services free for 30 days. We Fools may not all hold the same opinions, but we all believe that considering a diverse range of insights makes us better investors. The Motley Fool has a disclosure policy.