3 Biggest Challenges Facing Lannett Company Inc. Stock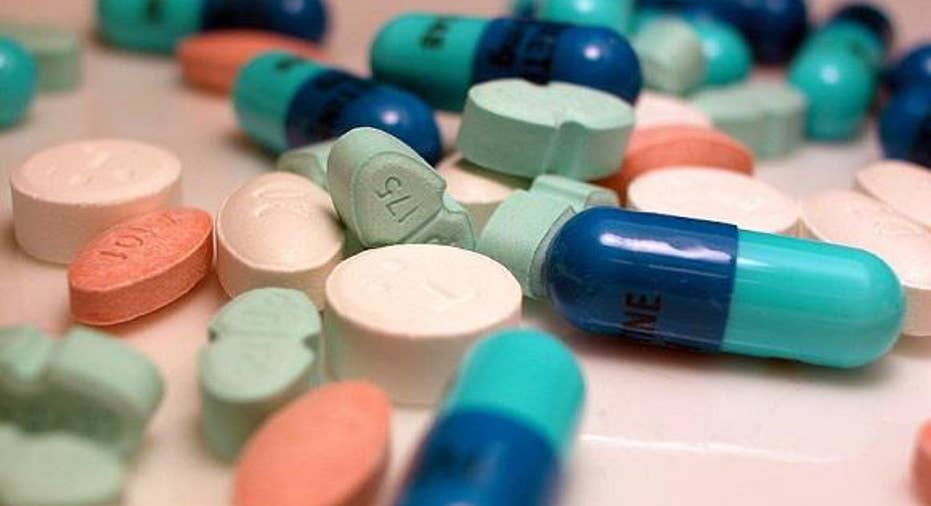 Image Source: Wikimedia Commons
These are trying times for Lannett Company shareholders. Over the past 12 months, the generic drugmaker's stock has plunged more than 70%. What will it take for Lannett to bounce back? Here are the three most significant challenges that the company faces.
1.Cashing in on KremersNothing would make investors happier than for Lannett to demonstrate that its acquisition last year of Kremers Urban Pharmaceuticals was indeed a smart move. The $1.23 billion purchase of Kremers seemed almost jinxed from the start.
Before the acquisition was finalized, Lannett announced that Kremers was losing a key unnamed customer that accounted for around $87 million in annual revenues -- around 19% of its income. On top of this setback, Lannett also stated that the interest rate for financing the Kremers buyout would likely be higher than initially expected.
Lannett now must meet two primary goals to convince Wall Street that the deal wasn't a blunder. First, the integration of the companies needs to go smoothly, so that the anticipated synergies show up on the bottom line. Second, Lannett definitely needs to regain the revenue it lost with Kremers' anonymous large customer.
There has been some encouraging news already on both fronts. In February, Lannett announced several restructuring actions that are expected to result in $40 million of cost reductions in the first post-acquisition year alone. The company also stated in March that it had replaced more than 30% of revenue lost when that major customer took its business elsewhere. Even better, Lannett said in March that it was in discussions with that unnamed customer, and has "addressed the outstanding concerns related to the customer to their satisfaction."
2.Overcoming general jittersLannett's woes go beyond the Kremers acquisition. The company lowered its earnings outlook in March, citing "softness in the generic drug market" and delayed product launches. Soon thereafter, it also announced the departure of its president, Michael Bogda, who led the integration efforts for both Kremers and Silarx Pharmaceuticals.All of these issues have given its investors a case of the jitters.
It does appear that the softness for generic drugs that Lannett's management reported is a broader phenomenon, based on what two of the company's top rivals have experienced. Allergan saw its generic drug sales grow by a mere 0.5% year-over-year in the fourth quarter of 2015. And Mallinckrodt reported that its specialty generics sales fell 9.4% in the first quarter of fiscal 2016 compared to the prior year period.
But both of those drugmakers also produce branded products, whose sales are cushioning the blow from those weak generic results. For Allergan, sales of Botox, Restatis, and Namenda helped ease the pain. And Mallinckrodt saw strong results from itsH.P. Acthar Gel. Lannett, by contrast, doesn't have any big moneymaking brand-name drugs in its arsenal.
Those product delays, however, should just be a temporary setback. They will hurt fiscal the company's fiscal 2016 results, but help once fiscal 2017 rolls around in a few months. Any real impact from Bogda's departure remains to be seen. If the integration efforts for Kremers and Silarx go as planned, this will be just another case of musical chairs in corporate America. If not, we'll likely point to his leaving as a sign that all wasn't going well with the integration of the two acquisitions.
3.Delevering debtThanks primarily to the Kremers acquisition, Lannett now carries over $1 billion in debt -- some of it at a high 12% interest rate. Investors will watch carefully how well Lannett delevers its balance sheet.
In its fiscal 2016 second quarter earnings call, the company announced plans to refinance the bonds paying the 12% rate. That will be a good step. Lannett also reported nearly $193 million in cash and cash equivalents as of Dec. 31, 2015. Some of that could be used to reduce debt.Of course, the best case scenario would be if Lannett was able to use cash flow to bring down its debt relatively quickly.
CEO Arthur Bedrosian has also pointed to one other seemingly contradictory path to reducing debt: making yet another acquisition. Lannett remains open to another purchase that could help bring down its debt level through increased earnings. Such a move seems unlikely right now, however, considering the scrutiny the company faces over its recent deals.
Looking aheadCan Lannett successfully overcome these challenges? I think so, but it could take a while.
All three issues are interrelated. If the company successfully integrates Kremers, anxiety about its product delays and executive departures will likely fade. So will concerns about Lannett's debt load.
A big first step would be regaining the major customer that Kremers lost. If that happens, I look for Lannett shares to begin a nice rebound. Barring that accomplishment, the company must simply execute well and keep getting new business. Both possibilities are realistic in my view.
Ultimately, I see Lannett as an acquisition target for another player. One of its key rivals such as Allergan or Mallinckrodt could be a buyer at some point -- or perhaps one of the larger generic drugmakers.
The article 3 Biggest Challenges Facing Lannett Company Inc. Stock originally appeared on Fool.com.
Keith Speights owns shares of Lannett Company. The Motley Fool has no position in any of the stocks mentioned. Try any of our Foolish newsletter services free for 30 days. We Fools may not all hold the same opinions, but we all believe that considering a diverse range of insights makes us better investors. The Motley Fool has a disclosure policy.
Copyright 1995 - 2016 The Motley Fool, LLC. All rights reserved. The Motley Fool has a disclosure policy.