3 Big Risks to Investing in Corning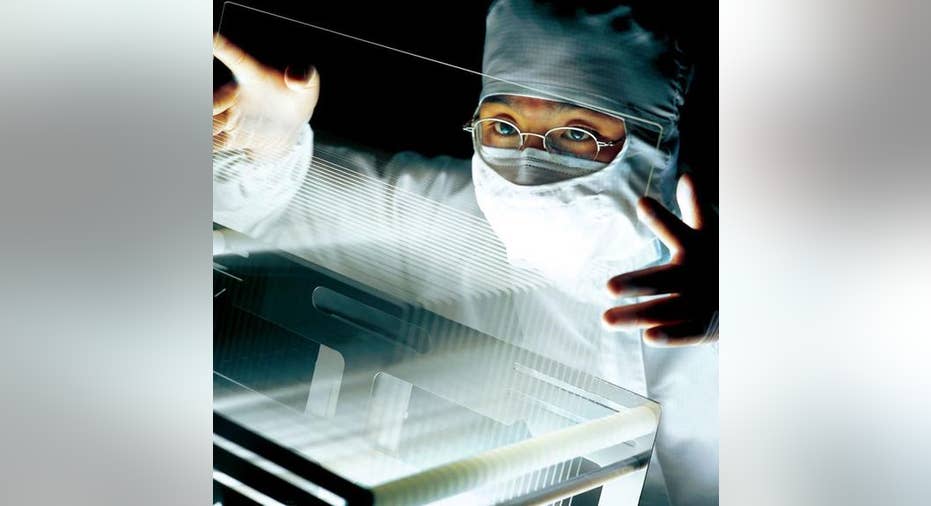 Image source: Corning Incorporated.
Corninghas been in the glass business for more than 160 years, and it's not going away anytime soon. That said, every business has its risks. For Corning, the risk isn't so much that it will go under, but that it will underperform the broader market and peers such as 3M.
Here are the three biggest risks to Corning's performance.
Risk No. 1: Glass eggs in one basketCorning's glass technology is used in many different markets and applications. The company has businesses making fiber-optic Internet cables, ceramic filters for vehicles, and lab equipment, among many others.But its most important business is making display screens, primarily for TV sets. In fact, while its display technologies segment accounts for 34% of the company's sales, it brings in an astonishing 72% of its profits.Contrast this with 3M, which derives no more than 32.5% of its profits from a single business unit.
In a nutshell, if things go badly for the display technologies segment, things will go badly for Corning. And that's exactly what happened in 2015.
On the company's Q4 2015 earnings call, CEO Wendell Weeks called this "the worst display environment in five years." Sure enough,TV sales slumped throughout the year, and the company's stock price followed suit:
The company is optimistic that TV sales will recover in 2016."History tells us that when you have a year with compressed TV consumption, you typically get a rebound the following year," said Corning CFO Tony Tripeny in the company's Q4 earnings call. But of course, this year could be different.
Even if Tripeny is right that 2016 will be a good year for TV sales, Corning still has a lot of its eggs in the display technologies basket. Prolonged weakness in TV sales, or a loss of market share, would seriously hurt the company if new profit streams can't be found.
Which brings us to Risk No. 2 ...
Risk No. 2: The glass half emptyLike any materials science company, Corning needs to innovate to survive. And the company has a long history of doing just that.It developed the glass casings for Thomas Edison's first electric light bulbs in 1879. Its scientists also helped to develop the TV cathode ray tube and invented optical fiber.
Corning spent $769 million on research and development in 2015, which may not sound like much compared with the $1.8 billion 3M spent. But Corning is a much smaller company, and as a percentage of revenue, it spent more than 3M (8.4% vs. 5.8%).
The company's most recent major innovation is Gorilla Glass, which it developed in 2008. This bendable, scratch-resistant, shatter-resistant type of glass is most often found in touchscreen displays, but the company has been finding new uses for the product, including in automobiles. However, there's no guarantee that this new market will pan out, or that any of the company's future innovations will be marketable. That's an inherent risk to investing in Corning.
Risk No. 3: Other players and trollsNo, we haven't suddenly entered the realm of Dungeons & Dragons.But one of Corning's biggest risks is how it will be affected by other companies.
Some of these companies are legitimate competitors. Corning freely admits that it faces a lot of competition. In its 2015 10-K, it said, "We face intense competition in all of our businesses, particularly LCD glass," and "We expect that we will face continuous competition from existing competitors, low-cost manufacturers, and new entrants."
So even if the TV market rebounds as the company expects, Corning's display technologies segment could face problems. Just three customers were responsible for 62% of the segment's 2015 net sales.The loss of even one of those customers to a competitor would have a devastating affect on the company's bottom line.
Competitors could derail Corning's business in other ways. "Other companies hold patents on technologies used in our industries and are aggressively seeking to expand, enforce, and license their patent portfolios," Corning notes in its 2015 10-K. "We periodically receive notices from, or have lawsuits filed against us by, third parties claiming infringement, misappropriation, or other misuse of their intellectual property rights."
Worse, some of these companies are the infamous "patent trolls," or, as Corning refers to them, "entities that do not have the capabilities to design, manufacture, or distribute products or that acquire intellectual property like patents for the sole purpose of monetizing their acquired intellectual property through asserting claims of infringement and misuse."
Trolls or not, such claims can result in loss of revenue streams, unforeseen legal or settlement costs, or judgments that hurt the company and its shareholders.
Gambling on the futureRight now, in terms of profits, Corning is a one-trick pony, and that trick is display glass. Investors should be wary of the outsize effects that single business line -- and its handful of major customers -- has on the company as a whole. However, Corning's management clearly understands the risk and is doing its best to mitigate that risk through aggressive R&D efforts -- efforts that themselves are a gamble.
The company is certainly riskier than the larger 3M, but with a stock price that's dropped 12% over the past year, and an attractive current dividend yield of 2.9%, it may be a risk worth taking for investors who believe in the company's future.
The article 3 Big Risks to Investing in Corning originally appeared on Fool.com.
John Bromels owns shares of Corning. The Motley Fool recommends Corning. Try any of our Foolish newsletter services free for 30 days. We Fools may not all hold the same opinions, but we all believe that considering a diverse range of insights makes us better investors. The Motley Fool has a disclosure policy.
Copyright 1995 - 2016 The Motley Fool, LLC. All rights reserved. The Motley Fool has a disclosure policy.