3 Big Risks CenturyLink Investors Need to Watch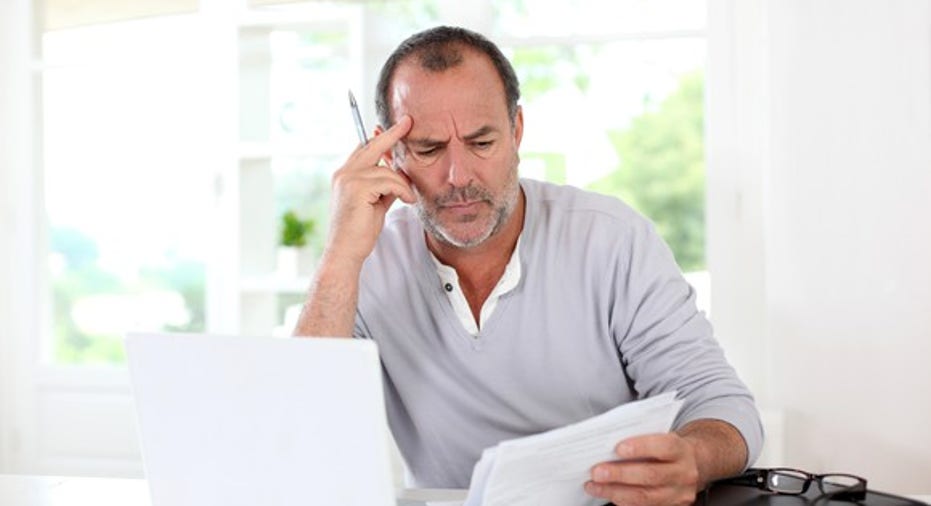 CenturyLink Communications, Inc. (NYSE: CTL) reported lackluster earnings on Feb. 8, with revenue, adjusted EPS, and free cash flow all falling year over year, missing analyst estimates.The stock still looks appealing, however, as it is not terribly expensive, trading at only 11.2 times forward EPS (per guidance) and at a slight discount to book value.
Moreover, management painted a bullish picture for 2017 as the company forecast better growth prospects for its strategic services division and streamlined Ethernet offering. Moreover, the company believes its impending acquisition of Level 3 Communications, Inc. (NYSE: LVLT), will bolster its position with enterprise customers, along with providing nearly $1 billion in synergies.
Still, there are risks to consider when looking at CenturyLink as a value investment. Let's take a look at a few of them.
Source: Getty Images
Dividend
Many CenturyLink shareholders no doubt own it for its hefty dividend, which comes in at $2.16 per share annually, yielding roughly 8.8% at the current stock price. In its earnings report, the company guided for adjusted EPS of $2.10-$2.30 for 2017, with the low end coming in below the dividend payout.
While this guidance does suggest CentruyLink is more likely to cover its dividend than not, the company did miss its 2016 guidance by posting $2.45 in adjusted earnings per share versus its initial guidance of $2.50-$2.70. While the company could cover the dividend even if earnings fall short, this could either require the assumption of more debt, which is already relatively high at nearly $20 billion, or the lowering of capital expenditures, which may harm future revenues and earnings.
Moreover, this non-GAAP EPS measure excludes various costs that the company believes are non-recurring, so even these EPS numbers may be a tad rosier than they actually are. Per the company annual report, non-GAAP EPS, "exclude[s] the after-tax impact of special items, the non-cash after-tax impact of the amortization of certain intangible assets related to major acquisitions since mid-2009, and the non-cash after-tax impact to interest expense relating to the assignment of fair value to the outstanding debt assumed in connection with those acquisitions."
While these adjustments may be warranted, one always must be wary when a company posts wide divergences between GAAP earnings (which were only $0.08 in the quarter) and adjusted earnings, which came in at $0.54. In particular, the company has been acquisitive in its past, so acquisition-related costs may not be as "one-time" as the company indicates.
Competition
CenturyLink has highly profitable yet declining legacy copper/wireline businesses, which it is trying to replace with "strategic" businesses in MPLS (multiprotocol label switching) and Ethernet products, as well as other advanced fiber-based networking solutions.
The problem here is that the strong secular trend of high-speed bandwidth and cloud computing has attracted many competitors. From the company's 2015 annual report:
In short, CenturyLink is having a hard time transitioning from the age in which it was a high-margin incumbent with high barriers to entry, to a new world of increased competition and rapid technological change.
Level 3 acquisition
It is well-known that many large mergers turn out to be value-destructive. However, it looks as though CenturyLink needs its pending acquisition of Level 3 Communications more than ever, even with the projected increase in debt and shares to be issued.
Level 3 also reported last week, and while the company reported flat revenues, it was able to grow its adjusted EBITDA 11% and free cash flow 72% for the full year -- a starkcontrast to CenturyLink,.
The companies also forecast almost a billion dollars in post-acquisition synergies, which would allow the combined entity to earn better margins without raising prices for customers. Moreover, Level 3 has $10 billion in net operating losses that CenturyLink could use to offset its taxes, giving it further relief on the dividend coverage front mentioned earlier.
Thus, it seems vitally important to CenturyLink that it close on the Level 3 deal. And while the current administration and FCC chair seem very business-friendly,closing such a large acquisition in the telecom space is never a sure thing. Should the government block the Level 3 acquisition for any reason, or should either CenturyLink or Level 3 shareholders vote down the transaction, CenturyLink and its 8.8% yield could be in a tough spot.
10 stocks we like better than Level 3 CommunicationsWhen investing geniuses David and Tom Gardner have a stock tip, it can pay to listen. After all, the newsletter they have run for over a decade, Motley Fool Stock Advisor, has tripled the market.*
David and Tom just revealed what they believe are the 10 best stocks for investors to buy right now... and Level 3 Communications wasn't one of them! That's right -- they think these 10 stocks are even better buys.
Click here to learn about these picks!
*Stock Advisor returns as of February 6, 2017
Billy Duberstein owns shares of Level 3 Communications. The Motley Fool has no position in any of the stocks mentioned. The Motley Fool has a disclosure policy.