3 Big Bets Cisco Systems, Inc. Is Making -- Will They Be Enough?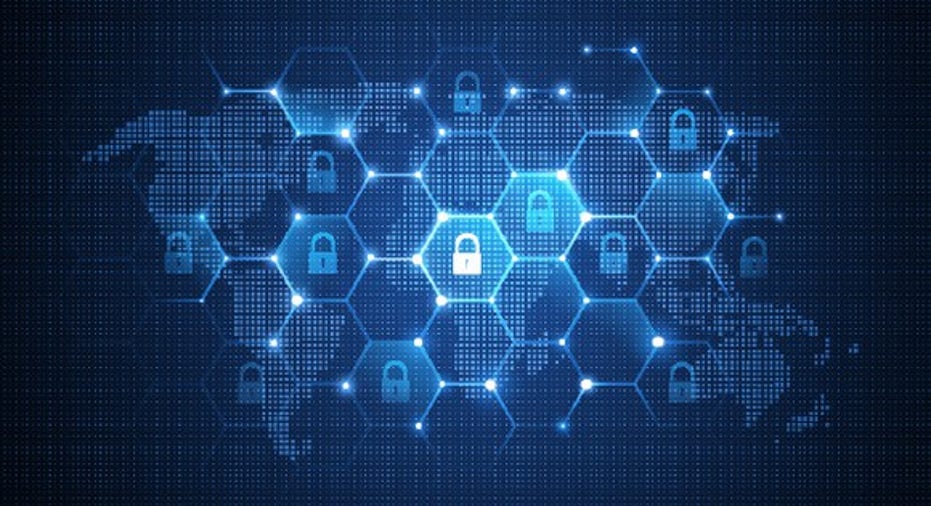 Cisco Systems Inc.(NASDAQ: CSCO) has been best known in the past for its enterprise network hardware, but the company continues to build out and grow its other segments with some interesting recent innovations and acquisitions. Here are some of the areas of growth Cisco is betting on, the pressure it's getting from new competitors like Amazon.com (NASDAQ: AMZN), and why the stock looks like a fine holding as the company transitions for the future.
1: Building smart, connected cities
In a recent blog post, Cisco management said that cloud computing is "the fourth industrial revolution." The company estimates that by 2020, over 90% of total data center traffic will be via cloud networks. While there are many companies working to provide services for individuals' and companies' cloud needs, Cisco is gearing up to offer its services to cities around the world.
Cisco launched the "Smart+Connected City Platform" at theSmart City Expo World Congress 2016 in Barcelona in November, and the company says this service is "a centralized layer for addressing the infrastructural need to connect cameras, water meters, traffic meters, and so on in a reliable, secure, robust and seamless manner." This initiative was recently implemented in Jaipur, India, which joins Hamburg, Germany; Barcelona, Spain; Kansas City, Missouri; and Adelaide, Australia as test smart cities. The video below shows the CIO of Adelaide explaining the importance Cisco has played in his city.
2: Becoming an all-encompassing IoT platform
"Internet of Things" has become a buzzword in 2016, but really it just describes the growing trend of consumer or otherwise low-tech items that are being connected to the internet and to each other, usually through a wireless cloud network. In fact, the smart cities initiative is mostly about IoT on city level. Estimates on just how big this market could be vary widely, but most analysts predict it could continue growing by tens of billions of devices in the next few years.
Cisco is increasingly making itself the bedrock for various parts of this ecosystem, including the actual hardware that makes these consumer products connectivity possible, the connectivity through cloud networks, and the security to make sure the IoT connectivity isn't easily compromised. Cisco acquired a cloud-based IoT company called Jasper Technologies last March for $1.4 billion, which, among other things, enables more data-tracking and IoT management. This acquisition and others like it, along with Cisco's own innovation in this space, have helped the company to launch various new products and bundles into this space recently.
Similar to Cisco's smart+connected cities push, the company believes it has the breadth of expertise and support to be the IoT platform for enterprise and governmental accounts. Remember that Cisco already has a large footprint in these spaces, so it might be easier for them to win over these big clients as they seek an IoT solution.
Image source: Cisco Systems.
3: Cybersecurity
While the first two areas above are incredibly exciting in terms of what they could mean for the future of the digital world, they also open up the world to many more risks in the form of cyber-threats. A recently intensified focus on hacking threats and the need to build secure solutions throughout cloud networks, IoT platforms, and all other connected technology creates an opportunity Cisco is taking advantage of.
In February, the company launchedCisco Firepower, a new firewall series, and the company says its advanced security systems have been proven to help customers "dramatically reduce time to detection of attacks." Throughout the year, the company also launchednew tools such as Cisco Umbrella and Umbrella Roaming, which are increased defenses on routers and VPN devices to block suspicious activity.In September, Cisco acquiredCloudLock, a company that helps provide integrated security solutions for cloud-based networks.
Cisco's security revenue in its fiscal Q1 ended Oct. 29 rose 11% from the year-earlier quarter to about $540 million. Even though that makes up less than 5% of Cisco's total revenue, management believes that having the focus and expertise in this area will help them win over more business within its other segments as consumers and businesses start to consider the need for the most secure network possible a top priority.
Can Cisco fend off competition?
Cisco's traditional markets, which still make up the bulk of sales, have declined in recent quarters. Switching, which still makes up nearly a third of total sales, slumped 7% in the most recent quarter year over year. Overall, even with the growth above, total sales in the quarter gained a paltry 1%. Additionally, management gave less-than-exciting guidance for early fiscal 2017.
More concerning is that in the company's new growth areas, it faces some serious competition. The biggest of them isAmazon Web Services (AWS), which offers both public and private cloud hosting solutions, as well as IoT solutions, usually for a lower cost than traditional options. The service has success stories from some big names like Netflix and Comcast, just to name a few, which has helped raise its prestige. In terms of security, Amazon provides cloud services to U.S. intelligence agencies, so clearly, security is important to them as well. AWS is growing quickly -- up nearly 50% year over year in the most recent quarter to over $3.5 billion.
The early successes of the segments above are encouraging. Additionally, Cisco has been able to gain a lot of expertise and value from acquiring smaller tech companies in these high-growth segments, and Cisco is in a great position to continue that strategy with around $70 billion in cash that it's likely to start deploying more heavily in the quarters and years to come. While Cisco will certainly face increased growth pressure ahead, especially with AWS disrupting this space, it looks to be making some smart moves to transition its focus. Finally, Cisco is trading at just 15 times earnings, just 2.5 times book value (compared with Amazon's P/B at 21.7 times), and has a 3.3% dividend yield that continues to grow. It looks like there's plenty of reason to hold Cisco to see how these markets transform in the years ahead -- and how this behemoth tech company will play a part in them.
10 stocks we like better than Cisco Systems When investing geniuses David and Tom Gardner have a stock tip, it can pay to listen. After all, the newsletter they have run for over a decade, Motley Fool Stock Advisor, has tripled the market.*
David and Tom just revealed what they believe are the 10 best stocks for investors to buy right now...and Cisco Systems wasn't one of them! That's right -- they think these 10 stocks are even better buys.
Click here to learn about these picks!
*Stock Advisor returns as of January 4, 2017.
Seth McNew owns shares of Cisco Systems. The Motley Fool owns shares of and recommends Amazon.com, Facebook, and Netflix. The Motley Fool recommends Cisco Systems. The Motley Fool has a disclosure policy.