3 Best Performing Stocks of April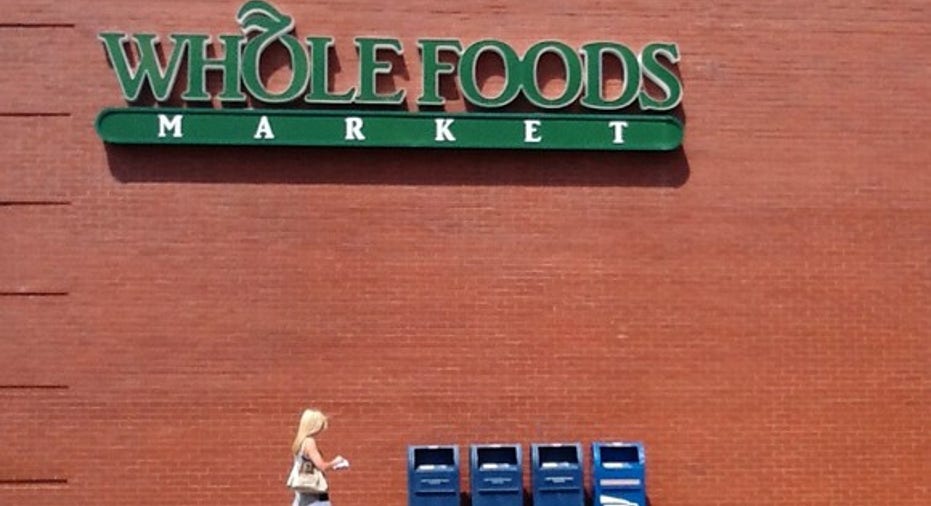 Momentum isn't everything on the stock market, but it's often helpful. Stock movements can be volatile, swinging back and forth, but companies tend to march higher on a series of positive earnings reports or similar good news.
There were no blowout stocks in April on theS&P 500, but several stocks managed to deliver big gains nonetheless. Here are the top three.
Image source: C.R. Bard.
#1.C.R. Bard
Medical-device maker C.R. Bard(NYSE: BCR)shares are up 22.4% so far this month, but that jump came almost entirely on one day as the company agreed to be bought out just this Monday. Shares jumped 19.5% during that session.
Bard announced it would be acquired by Becton Dickinson(NYSE: BDX) for $24 billion in an all cash-and-stock deal in what's seen as a response to a series of hospital mergers. As purchasers of medical supplies have consolidated, their buying power has become more concentrated, making a tie-up between Bard and BD a way to balance out the negotiating power.
Becton Dickinson said it expected the merger to boost its gross margins by 3 percentage points, which should provide a robust increase to earnings per share. Tim Ring, Bard CEO, said, "We are confident that this combination will deliver meaningful benefits for customers and patients as we see opportunities to leverage BD's leadership." The deal is expected to close this fall.
Image source: Motley Fool.
2. Whole Foods Market
Like C.R. Bard, Whole Foods Market (NASDAQ: WFM) shares have soared on outsider interest, gaining 20.8% through April 25. Shares first begin surging on April 10 after activist hedge fund Jana Partners took a stake in the organic grocer with an eye on turning the business around or selling it to another company. Soon after, reports emerged thatAmazon.comhad considered making a play at Whole Foods in the fall, but decided not to pursue it. Still, the news indicated that there could be potential buyers for the natural grocery chain, which has seen six straight quarters of declining comparable sales.
On April 24, the stock gained again on news that privately owned Albertsons had held preliminary talks with lenders about making a potential offer for Whole Foods Market.
After the strong performance this month, the stock now trades at a P/E of 26, making it pricey for a buyout (which would add a further premium), especially since performance has struggled. If no buyer emerges over the next couple of months, the stock could return to the $30 range.
Image source: Lam Research.
3. Lam Research Corporation
Semiconductor maker Lam Research(NASDAQ: LRCX) was the third-best performer through April 25 as the stock surged 7% after a strong earnings report on April 19. As of the 25th, shares had gained 12.8%. In the earnings report, Lam said shipments had increased 25% sequentially, and revenue jumped 64% from the quarter a year ago to $2.15 billion. Net income, meanwhile, more than quadrupled to $574.7 million.
The report helped spark a rally in semiconductor shares, and increasing demand for internet-of-things devices like connected-home gadgets have driven a boom in the sector. Lam shares have risen 81% over the last year, and look primed to keep gaining -- the company issued promising guidance for the current quarter, seeing $2.3 billion in revenue and $3 in earnings per share.
CEO Martin Anstice already said the company continues to "perform extremely well," citing the company's "broad competitive strengths." With a modest valuation and earnings growth keeping pace with the recent stock price appreciation, shares look primed to continue moving higher.
10 stocks we like better thanWal-MartWhen investing geniuses David and TomGardner have a stock tip, it can pay to listen. After all, the newsletter theyhave run for over a decade, the Motley Fool Stock Advisor, has tripled the market.*
David and Tomjust revealed what they believe are theten best stocksfor investors to buy right now... and Wal-Mart wasn't one of them! That's right -- theythink these 10 stocks are even better buys.
Click hereto learn about these picks!
*StockAdvisor returns as of April 3, 2017The author(s) may have a position in any stocks mentioned.
John Mackey, CEO of Whole Foods Market, is a member of The Motley Fool's board of directors. Jeremy Bowman has no position in any stocks mentioned. The Motley Fool owns shares of and recommends Whole Foods Market. The Motley Fool recommends Becton Dickinson. The Motley Fool has a disclosure policy.