3 Beaten-Up Healthcare Stocks: Are They Bargains?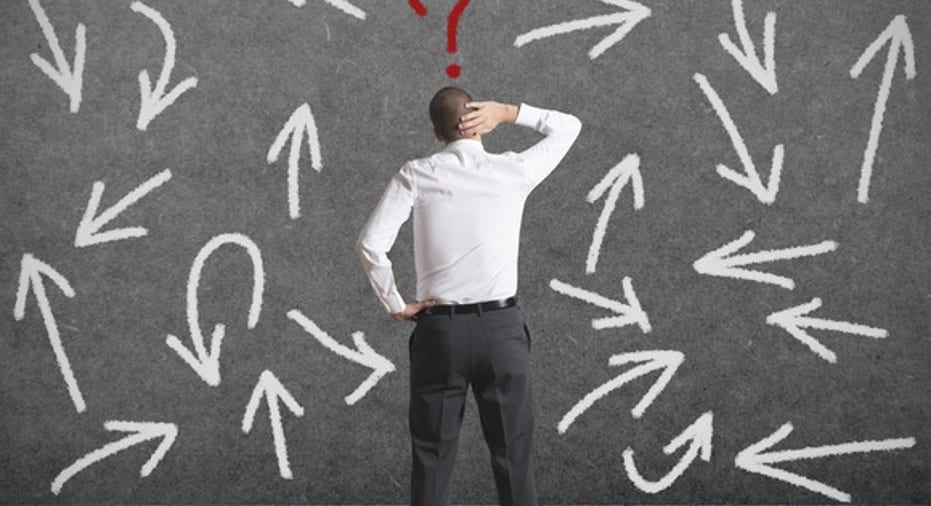 TheS&P 500might be flirting with all-time highs, but that doesn't mean that every stock has benefited from the prosperity. In fact, several healthcare stocks likeAlexion Pharmaceuticals(NASDAQ: ALXN),Opko Health(NASDAQ: OPK), andNovo Nordisk(NYSE: NVO)have taken a drubbing over the past year. Do their discounted prices make them worth buying? Let's take a closer look.
Image source: Getty Images.
Corner office controversy
Investors in rare-disease focusedAlexion Pharmaceuticals have faced numerous setbacks that have resulted in a collapsing share price. Fromdisappointingclinical trial results to allegations of fraud that lead to a few executivesbeing shown the door, it isn't hard to figure out why shares have dropped 23% over the past year.
Despite all of the negativity, Alexion's business continues to hum along. Last year the company's top-line rose 18% to more than $3 billion thanks to healthy growth in Soliris and increasing demand forStrensiqand Kanuma. Management expects the good times to continue and is guiding for double-digit gains in revenue and EPS for 2017. When combined with the waning share price, the company's board even gave the go-ahead on a $1 billion share repurchase program.
While the executive shuffle doesn't exactlyinspire confidence, Alexion's business continues to impress me. Rare disease drugs are extremely profitable, and the likelihood of competition developing in these niche areas is slim. With shares trading around 23 times the midpoint of management's full-year guidance range, I think there is reason to believe that Alexion's stock could be a bargain.
Down, but not out
Investors in Opko Health had to stomacha punishing dropearlier this year after the company reporteddisappointing late-stage results for its experimental human growth hormone product. Opko's drug failed to demonstrate a statistically significant change in trunk fat mass when compared to placebo. That was seen as a major setback for the company since its partnerPfizerwould have had to pony up millions inmilestone payments had the trial succeeded and led to FDA approval. The disappointment has caused shares to fall more than 33% over the past year.
Does this failed trial blow a hole in the bull case for Opko's stock? I don't think so. While it was certainly a setback, Opko already has several other products on the market that are poised to drive strong revenue growth from here. This includes the company's4Kscore prostate cancer test, which is rapidly gaining reimbursement access. Opko's newly launched drugs Varubi and Rayaldee -- which treat chemotherapy-induced nausea and hyperparathyroidism in chronic kidney disease, respectively -- also look poised for rapid market share gains from here.
Finally,Okpo'smanagementteam isn't convinced that itshuman growth hormone product is dead in the water, either. The company believes that a few outliers in the placebo group might have impacted the trial's result. In response, they said they plan on moving forward with Pfizer to seek approval.
In total, there's ample reason to believe that Opko still has a bright future ahead. If you agree, then picking up shares while they are still on sale might prove to be a savvy move.
The reimbursement squeeze is on
Given the growing prevalence of diabetes, you might be surprised to see that the Danish drug giantNovo Nordisk made its way onto today's list. However, Novo Nordisk has actually the worst performing stock of this group. Shares are down more than 35% over the past year.
What can explain the drubbing? Novo's shares have beensinking because insurance companies have been pressuring insulin makers to reduce their prices in order to remain on formularies. Given the healthy competition from companies likeEli LillyandSanofi, Novo has been forced to play ball with its legacy products. That has put the squeeze on margins, so management cut the company's long-termoperating profit growth target guidance from 10% down to 5%. Wall Street wasn't pleased with the news.
Thankfully, there are reasons to believe that the longer-term picture for Novo still looks bright. The company's newly launched diabetes drugs such as Tresiba, Victoza, and Ryzodeg are all growing rapidly. Novo also has a few exciting new drugs that should be coming to market soon like Fiasp, an ultra-fast rapid-acting mealtime insulin, and Xultophy, a combination of Victoza and Tresiba. These cutting-edge drugs could help to restore the company's long-term growth profile.
While Novo's beat-down hasn't been fun to watch, it could represent a great buying opportunity for patient investors. Shares are trading around 16 times trailing earnings, and the company's dividend yield has been pushed above 3%. Those are attractive numbers for a company that is still posting growth, so I for one believe that the stock could be a bargain.
10 stocks we like better than Alexion PharmaceuticalsWhen investing geniuses David and Tom Gardner have a stock tip, it can pay to listen. After all, the newsletter they have run for over a decade, Motley Fool Stock Advisor, has tripled the market.*
David and Tom just revealed what they believe are the 10 best stocks for investors to buy right now... and Alexion Pharmaceuticals wasn't one of them! That's right -- they think these 10 stocks are even better buys.
Click here to learn about these picks!
*Stock Advisor returns as of April 3, 2017
Brian Feroldi owns shares of Alexion Pharmaceuticals. The Motley Fool recommends Novo Nordisk. The Motley Fool has a disclosure policy.