3 Beaten-up Cable Stocks: Are They Bargains?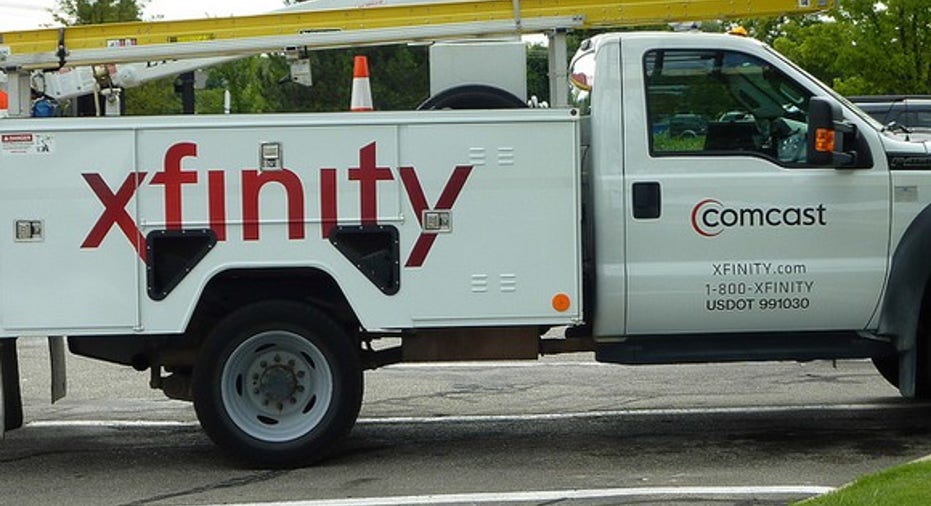 Image source: Flick user Elvis Fool.
It's not easy being a cable company these days. Millennials are cutting the cord, and opting to keep paying for their mobile devices and internet connections instead of forking over big monthly subscriptions to bloated cable and satellite television bills.
The 13 largest providers lost 385,000 net subscribers in 2015 -- according to industry tracker Leichtman Research Group --accelerating from the 150,000 in net declines for 2014 and 100,000 the year before that. It's a bad trend that only seems to be getting worse.
This doesn't mean that the providers of pay TV are doomed. Let's go over a few of the players that are making the best of their challenging situations -- and may end up rewarding investors with their roughed up stock prices.
Comcast
The country's largest cable provider is holding up better than its smaller peers. It may have shed 194,000 net video customers in 2014, but it only lost 36,000 couch potatoes last year. Its revenue from cable TV subscribers continues to grow as higher rates are more than offsetting the slowing defections.
The news is getting even better in 2016. Video customers actually increased by 53,000 during the first quarter, Comcast's best showing during the first quarter in nine years. More importantly, Comcast now has 22,400 cable TV accounts -- a rare year-over-year increase.
Comcast is also exciting because it has embraced the "content is king" mantra. It owns NBC Universal, and that includes the thriving chain of Universal Studios theme parks. Universal Studios theme parks had the largest percentage increase in attendance last year, yet it's the only publicly traded theme park operator to not beat the market last year.
Comcast is also making the most of the gobs of cash that it's generating. It spent $9.2 billion in dividends and stock buybacks last year, and that's going to help woo income investors and pad earnings growth on a per-share basis.
Folks hate Comcast, and winning Consumerist's annual Worst Company in America tournament in 2014 isn't very encouraging. However, Comcast has improved its reputation by beefing up its support staff and making it seamless to return used equipment for those cutting the cord. Just because folks hate Comcast doesn't mean that investors need to follow suit.
Charter Communications
Consolidation in the industry has helped turn Charter into a major player. The recently completed acquisition of Time Warner Cable helped pad Charter's rolls by 11 million video customers and 13 million internet accounts. Factor in the new Bright House accounts and we're talking about more than 25 million customers for Charter. That's not too shabby for a company that had just 6.8 million total accounts at the end of March.
We'll have to see how the next few quarters play out, but once the integration hurdles are cleared it's easy to see why the sum of Charter's parts will add up to healthier bottom-line results given the realized synergies.
Both Comcast and Charter managed double-digit percentage growth in their internet operations, and investors should take comfort in that. Customers nixing their cable subscriptions still need broadband to power their streaming TV services.
Dish Network
There has been a lot of buyout activity among cable and satellite television providers. DirecTV, Cablevision, and Time Warner Cable have all switched owners in recent months. This brings us to the ranks of satellite television where Dish remains a swinging indie as the second largest player and now the largest trading as a stand-alone entity.
Dish isn't at its best right now. It's taking jabs at some of its content providers. It's battling Tribune, and earlier this month it droppedNFL Network and NFL RedZonefrom its collection of offered channels. However, its nearly 13.9 million pay TV subscribers are nothing to scoff at. Dish is also the company behind the growing Sling TV platform, proving that sometimes it's the disrupted that can turn around and be the disruptor.
Unlike Comcast and Charter, Dish Network stock has actually lost ground in 2016. It does share a forward earnings multiple in the high teens with Comcast. That may not seem like a screaming bargain, but as the few remaining publicly traded pay TV companies prove that they're not going to go under overnight they should attract investors if not outright acquirers. There's still a lot of money being made in cable television.
The article 3 Beaten-up Cable Stocks: Are They Bargains? originally appeared on Fool.com.
Rick Munarriz has no position in any stocks mentioned. The Motley Fool has no position in any of the stocks mentioned. Try any of our Foolish newsletter services free for 30 days. We Fools may not all hold the same opinions, but we all believe that considering a diverse range of insights makes us better investors. The Motley Fool has a disclosure policy.
Copyright 1995 - 2016 The Motley Fool, LLC. All rights reserved. The Motley Fool has a disclosure policy.