3 Beaten-Up Big Pharma Stocks: Are They Bargains?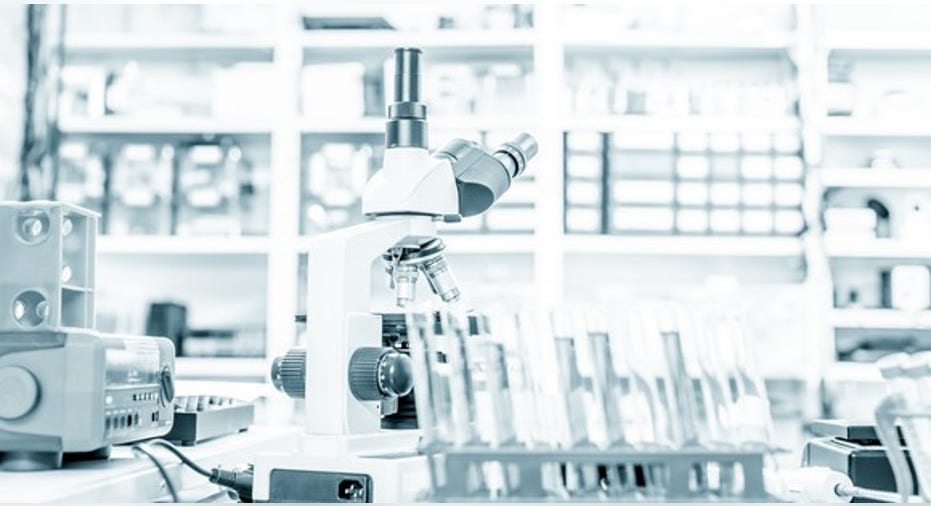 Image source: Getty Images.
On the whole, the pharmaceutical industry appears to be back in favor. The iShares US Pharmaceuticals ETF has gained about 12% over the past three months, after a nosedive in the beginning of the year. Recently, however, a few big pharma stocks --Bristol-Myers Squibb (NYSE: BMY), Novo Nordisk A/S(NYSE: NVO), and Perrigo Company plc (NYSE: PRGO)-- have been on the receiving end of market beatdowns.
Investors are wondering if overreactions to bad news have created some bargains in big pharma. Let's take a closer look at recent developments to see if the losses are justified by the news that prompted them.
1. Bristol-Myers Squibb: Checkpoint inhibited
Earlier this month, Bristol-Myers Squibb announced its top growth driver, Opdivo, failed to meet its main goal in a trial intended to support an important label expansion. Currently, the checkpoint inhibitor is approved for treatment of advanced non-small-cell lung cancer (NSCLC) that has progressed after chemotherapy.If the CheckMate -026 trial had met its main goal of improved progression-free survival for its patients compared to patients receiving an investigator's choice of available chemotherapies, it could have helped Opdivo's addressable patient population expand to previously-untreated patients (often called the first-line setting).
In the U.S., about 85% of the 224,000 lung cancer diagnoses expected this year will be of the non-small-cell variety.About $4 billion of Opdivo's enormous $15 billion peak annual sales estimate is based on a potential first-line NSCLC indication. Themarket reaction was swift, and the stock now sits about 19% lower than it did prior to the announcement.
Image source: Bristol-Myers Squibb
Although the recent failure won't help, Opdivo still has a chance of becoming a first treatment option for some NSCLC patients. Opdivo binds to a protein on the surface of tumor cells, called PD-L1, that otherwise shuts down immune system attack. The CheckMate -026 trial enrolled patients with tumors that express PD-L1 at just5% or higher,and aiming at this broader population might have been the source of its failure.
Merck & Co.'sKeytruda acts in the same manner as Opdivo and succeeded in a trial that had a key difference: Merck enrolled patients with PD-L1 levels of 50% or higher.
Bristol-Myers could take another shot at the higher PD-L1-expressing population. In the near term, though, the chances of the drug becoming a first-line option for NSCLC patients depend on an ongoing trial with Opdivo in combination with Bristol's first successful immunotherapy, Yervoy. CheckMate -227 is examiningOpdivo plus Yervoy in PD-L1-positive patients,and Opdivo plus Yervoy, or Opdivo plus chemotherapy, in PD-L1-negative patients.
Opdivo's future in the first-line NSCLC setting is uncertain, but its growth trajectory is off the charts. Second-quarter sales of $804 million rose a stunning 19% over the previous quarter. At this pace, Opdivo sales would theoretically reach an annualized rate of $15 billion before the end of 2018.
Despite the market thrashing, Bristol's stock is still trading at a high multiple of about 36 times trailing earnings. Still, investors might come out ahead, if a Yervoy and Opdivo combination makes it to the NSCLC front line.
Unfortunately, hints of stronger competition from Merck's Keytruda orRoche's recently approved immunotherapy, Tecentriq, which acts on the immune-cell side of the same checkpoint, could knock Bristol's valuation down another peg. Playing wait-and-see might be the best course of action with Bristol-Myers Squibb stock at the moment.
2. Novo Nordisk: Under pressure
Diabetes leader Novo Nordisk has seen its top and bottom lines soar in recent years as its long-lasting insulin products and next-gen blood-sugar-busting GLP-1 agonist, Victoza, have taken flight. Its 46% share of the total insulin marketand Victoza's six-year rise to a $2.8 billion annual run rate have helped the stock soar about 175% over the past five years.
The market recently hammered the Danish drugmaker's stock about 15% due to a less thrilling outlook than it's used to. Novo Nordisk lowered the top range of this year's estimated revenue growth by 2% while guiding the high end of its operating profit growth 1% lower. The company cited a challenging pricing environment in the U.S. as the cause.
The slightly lowered guidance appears out of sync with the stock hammering, but things might be worse than Novo is willing to admit. Victoza landed on the exclusion list of America's largest pharmacy benefit manager,Express Scripts.The preferred alternative,Eli Lilly's Trulicity, is blowing up. Second-quarter sales of the GLP-1 agonist hit $201.3 million -- a stunning 40% increase over the previous quarter.
Over the past two years, Novo Nordisk's trailing free cash flow has grown about 19.1%, to $5.55 billion. Despite increasing profitability, the stock is trading at 22 times trailing earnings -- by no means a low multiple, but below the currentS&P 500benchmark average of 24.7 times trailing earnings. Pricing pressure might crimp the company's rapid growth in the U.S., but the diabetes epidemic affecting more than 422 million people worldwide is rising throughout developed and developing nations. You might not get another chance to scoop up Novo shares at such a (relatively) low price again.
3. Perrigo Company: Regrets aplenty
Earlier this month, consumer-focused generic-drug maker Perrigo sank about 10% overnight after lowering its adjusted earnings guidance, due to price erosion among prescription generics, again. In February, management predicted 2016 adjusted earnings between $9.50 and $9.80 per share,then adjusted its outlook to a range of $8.20 to $8.60 per share in May. The latest guidance revision, offered earlier this month, is predicting adjusted earnings to come in below last year's $7.59, at a range between$6.85 and $7.15 per share.
Image source: Getty Images.
Perrigo shareholders are far too used to watching their stock sink. Since refusing a $26 billion offer fromMylan late last year,the stockhas fallen 41%, to a market cap of just $12.3 billion, and is one of several big pharma stocks struggling to raise its dividend.
Mind you, those adjusted figures exclude some hefty non-cash charges related to impairment of acquired assets that revealed themselves shortly after Perrigo's former CEO, Joseph Papa, left the company to head ValeantPharmaceuticals. And an actual reported loss of $0.98per share in the first half is more disturbing than the latest adjusted estimates.
With this earnings distortion, it's hard to put a price on Perrigo. That said, I wouldn't try to catch this falling knife until its new management team has a better handle on its future.
A secret billion-dollar stock opportunity The world's biggest tech company forgot to show you something, but a few Wall Street analysts and the Fool didn't miss a beat: There's a small company that's powering their brand-new gadgets and the coming revolution in technology. And we think its stock price has nearly unlimited room to run for early in-the-know investors! To be one of them, just click here.
Cory Renauer has no position in any stocks mentioned. You can follow Cory on Twitter, @TMFang4apples or connect with him on LinkedIn for more healthcare industry insight. The Motley Fool owns shares of and recommends Express Scripts and Valeant Pharmaceuticals. The Motley Fool recommends Mylan and Novo Nordisk. Try any of our Foolish newsletter services free for 30 days. We Fools may not all hold the same opinions, but we all believe that considering a diverse range of insights makes us better investors. The Motley Fool has a disclosure policy.