3 All-or-Nothing Stocks We're Closely Watching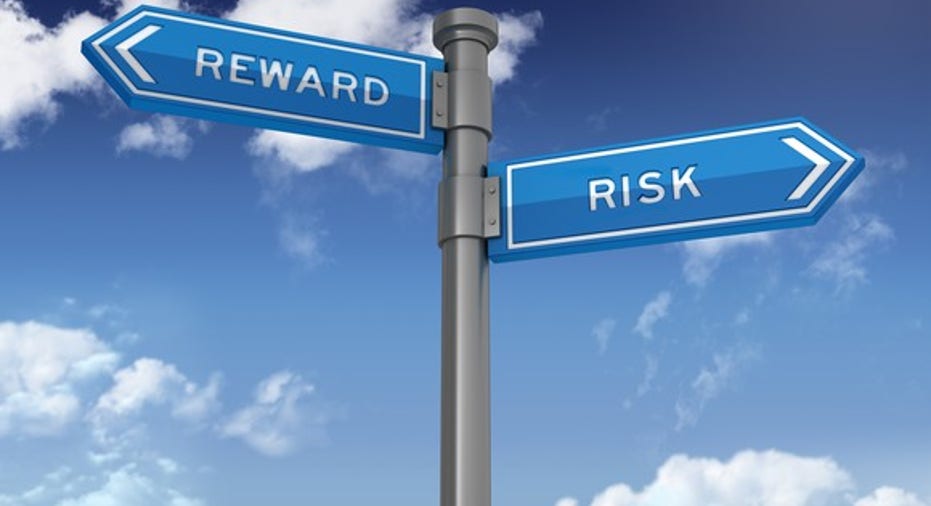 Investing in some stocks is all black or white. If one catalyst, development, or a macro theme can send the company's fortunes soaring, an outcome to the contrary could sound the death knell for its business. Such all-or-nothing stocks could either make you a boatload of money if things go right or wipe out your investment if things don't.
To help you make informed investment decisions, we asked three of our contributors to reveal one stock each that they believe is an all-or-nothing candidate today. Find out below why they chose Newmont Mining(NYSE: NEM), YRC Worldwide(NASDAQ: YRCW),and Textainer Group Holdings (NYSE: TGH).
Image source: Getty Images.
Can YRC keep on trucking?
Rich Smith(YRC Worldwide): Four years ago, I made the case for why trucker YRC Worldwidewas at seriousrisk of going bankrupt.
Admittedly, I was wrong about that. YRC stock did not in fact go bankrupt. In my defense, though, I wasn't the only one using the "b" word in reference to this company -- managementitselfdescribed its financial position at the tail end of 2013 as one in which other companies would "have simply declared bankruptcy" and started over. And yet, somehow, YRC Worldwide pulled a rabbit out of a hat and kept its business afloat.
Four years after bankruptcy fears reared their ugly head, YRC has succeeded in cutting its long-term debt by one-third, returned its company to profitability, and even produced positive free cash flow in both of those years (something it hadn't succeeded in doing before, since 2008).
While it might be overstating the case to say that the former "Yellow Roadway" is now in the pink of health, things are definitely looking up for YRC. If President Donald Trump succeeds inturning around American manufacturing, there's every possibility that YRC stock could continue to motor along.
That said, there are also risks. YRC Worldwide today is undeniably a better-looking stock than it appeared to be four years ago. However, its earnings disappointed in the fourth quarter, when YRC reported a big loss despite growing revenue. Additionally, YRC's operating cash flow declined again in 2016, and with capital spending at elevated levels, the company is once again sitting within just a few million dollars of going free-cash-flow negative.
In short, YRC Worldwide stock remains an all-or-nothing proposition. For now, we don't know which way it will turn -- and that's why I'm watching it closely.
These dividends come and go
Reuben Gregg Brewer(Newmont Mining): I'm a dividend investor, so my idea of all-or-nothing is different. For example, gold miners fascinate me. Newmont Mining has to deal with expensive mining operations and has no control over the highly volatile price of what it sells. And it has an intriguing dividend policy.
Newmont's dividend is tied to gold, basically rewarding investors via dividends if gold prices go up. But they are also asked to share in the pain if gold prices fall. When gold prices are toward the low end of the range, a $50 price move in gold (just a few percentage points) can lead to as much as a 50% increase in the annual dividend! Of course, declining gold prices can lead to huge dividend cuts, too. That's an all-or-nothing investment in my book.
Image source: Newmont's presentation at the BMO Metals & Mining Conference.
That said, Newmont is a solid miner. Over 70% of its gold reserves are located in politically safe North America and Australia. It has cut mining costs by 22% since 2012 (it kind of had to, since commodity markets were in a nosedive at that point). And it has trimmed net debt by roughly 60% since 2013. If you're looking for a dividend investment that can really pay off during the good years, well-run Newmont should be on your radar screen. But wait, there's more: As a gold stock, Newmont also gives you the diversification benefit of owning a hard-asset-related investment. That's all-or-nothing with a diversification bonus.
A tough shipping market could test this stock's resilience
Neha Chamaria (Textainer Group): Any company even remotely attached to the shipping industry right now is in a precarious situation. The world's largest lessor of intermodal containers, Textainer Group, revived investors' hopes of having left the worst behind when it recently delivered encouraging fourth-quarter numbers despite a customer -- South Korean shipper Hanjin -- going bankrupt last year. Nonetheless, Textainer stock's staggering year-to-date gains -- it's up 94% as of this writing -- should make investors tread with caution. After all, the company's fortunes hang on the health of the shipping industry, which remains in a dire state.
The dramatic jumps in new container prices and lease rentals in recent months have fueled investors' optimism, but Textainer won't reap the benefits until its existing leases mature during high rental periods to allow it to reprice the leases at higher prices, or until demand improves enough for the company to be able to lease out its new containers.
The problem is that container rates jumped after Hanjin's bankruptcy in the middle of last year created an abrupt shortage of containers, giving carriers a golden opportunity to bump up prices to take advantage of the approaching holiday season and an early Chinese New Year. Carriers' heydays may not last long, though, as shippers recover their leased containers from Hanjin even as higher capacity continues to come on line. Together, that could ease supply constraints and cool down lease rentals, making it even more difficult for Textainer to earn money.
That Textainer is already bogged down by huge debt doesn't help its case either -- its debt is almost 2.5 times its equity, and its operating profits barely covered about 60% of its interest payments during the trailing 12 months. If lease rental dynamics don't improve in the near term, Textainer's financial standing could get worse. The shipping industry could even wind up in another difficult cycle if President Trump decides to turn his protectionism and anti-trade rhetoric into actions.
Let me clarify: I'm not suggesting Textainer could become unstable to carry on operations anytime in the near future. But the fact that its ability to make money for itself and its shareholders depends entirely on lease rentals, which could head either way, makes Textainer an all-or-nothing stock you'd want to watch closely.
10 stocks we like better than YRC WorldwideWhen investing geniuses David and Tom Gardner have a stock tip, it can pay to listen. After all, the newsletter they have run for over a decade, Motley Fool Stock Advisor, has tripled the market.*
David and Tom just revealed what they believe are the 10 best stocks for investors to buy right now...and YRC Worldwide wasn't one of them! That's right -- they think these 10 stocks are even better buys.
Click here to learn about these picks!
*Stock Advisor returns as of February 6, 2017.
Neha Chamaria has no position in any stocks mentioned. Reuben Brewer has no position in any stocks mentioned. Rich Smith has no position in any stocks mentioned. The Motley Fool recommends Textainer Group. The Motley Fool has a disclosure policy.