3 Airlines Want to Expand in Cuba As Budget Carriers Fly Away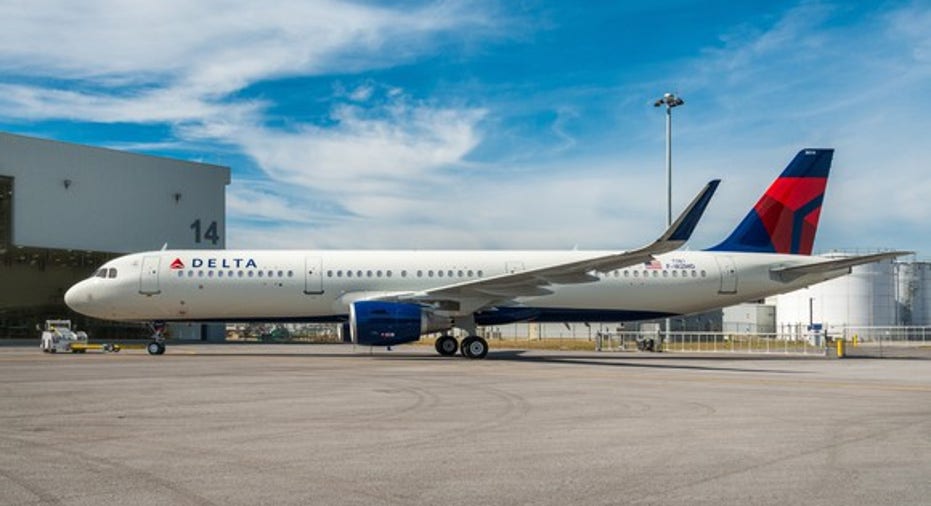 Since U.S. airlines resumed scheduled flights to Cuba last fall, the financial performance of these new routes has fallen short of expectations. As a result, there have been a plethora of service cutbacks.
American Airlines (NASDAQ: AAL) and JetBlue Airways (NASDAQ: JBLU) started things off by switching to smaller planes on most of its routes. American also cut some of its flights to smaller cities in Cuba. In the past two months, tiny regional carrier Silver Airways and ultra-low cost carriers Spirit Airlines and Frontier Airlines have announced plans to exit the Cuban market entirely.
After these cutbacks, U.S. airlines will have only 17 scheduled flights per day to Havana -- Cuba's capital and largest city -- compared to a maximum of 20 allowed under the U.S.-Cuba aviation treaty. In the past week, American, JetBlue, and Delta Air Lines (NYSE: DAL) have shown that they are eager to snap up the three route authorities that are about to become available.
Shrinking to grow
JetBlue was the first airline to request authority to expand in Havana. Last Thursday, it filed an application with the Department of Transportation for seven weekly frequencies.
JetBlue wants to add flights in Havana despite mixed results there. Image source: JetBlue Airways.
JetBlue hopes to start Saturday-only service from Boston to Havana while adding a third Fort Lauderdale-Havana flight for the other six days a week. (Currently, JetBlue flies twice a day between Fort Lauderdale and Havana, except for Saturdays, when it has one flight.) The new flights would begin in early November.
This is an interesting move insofar as JetBlue is trimming its capacity in Havana by switching all of its flights there from the 200-seat A321 to the 150-seat A320. There are three plausible explanations.
First, JetBlue may see significant advantages to offering more flight options to customers. Second, it may be stockpiling Havana route authorities to meet future demand growth. Third, it may be applying for the extra route as a defensive measure, to prevent the route authority from going to a rival that would add new service in competition with JetBlue.
Catching up to its rivals
Delta Air Lines moved next to request an additional Havana route authority. Today, Delta has daily flights to Havana from three cities: Atlanta, Miami, and New York. It now wants to add a second daily flight between Miami and Havana, beginning in mid-December.
Delta Air Lines hopes to add a second daily Miami-Havana flight. Image source: Delta Air Lines.
In its filing, Delta said Miami has been its best-performing market for Havana flights, even though it doesn't operate a hub there. This isn't especially surprising, given that about half of the Cuban-American population lives in the Miami area.
In arguing for its request, Delta noted that of the remaining carriers flying between South Florida and Havana, it is the only one with just one daily flight. American Airlines, JetBlue, and Southwest Airlines all offer at least two daily flights on that route. Thus, adding a second daily flight will make Delta more competitive in the market.
Settling for steady expansion
Finally, on Monday, American Airlines filed a request to add another daily flight between Miami and Havana in early October. This would be its fifth daily flight on the route.
Indeed, American Airlines initially requested authority to operate 10 daily flights between Miami and Havana, arguing that its hub in Miami is by far the best gateway for U.S.-Cuba flights. In its filing this week, American maintained that it would really prefer to get all three available route authorities to expand its Miami-Havana service, but that it would settle for just one in order to avoid a contentious route allocation proceeding.
Airlines have curbed their enthusiasm
The expansion requests by JetBlue, Delta Air Lines, and American Airlines show that many carriers still see Havana as a promising market. That said, it is also apparent that even these airlines aren't as bullish about flying to Havana as they once were.
For example, last year, JetBlue was arguing vehemently for the right to offer daily Boston-Havana flights. Now it wants to fly that route just once a week. Meanwhile, if American Airlines were really that desperate to add three more daily Miami-Havana flights, it probably would have filed its application earlier.
After more than half a century without scheduled service between the U.S. and Cuba, it's not surprising that airlines have had to modify their expectations for the market. However, as the market matures and airlines tweak their capacity to match demand, Havana should become a solidly profitable market for JetBlue, Delta, and American.
Find out why JetBlue Airways is one of the 10 best stocks to buy nowMotley Fool co-founders Tom and David Gardner have spent more than a decade beating the market. (In fact, the newsletter they run, Motley Fool Stock Advisor, has tripled the market!*)
Tom and David just revealed their 10 top stock picks for investors to buy right now. JetBlue Airways is on the list -- but there are nine others you may be overlooking.
Click here to get access to the full list!
*Stock Advisor returns as of April 3, 2017.
Adam Levine-Weinberg owns shares of Delta Air Lines, JetBlue Airways, and Spirit Airlines and is long January 2019 $10 calls on JetBlue Airways. The Motley Fool recommends JetBlue Airways and Spirit Airlines. The Motley Fool has a disclosure policy.