21st Century Fox in Talks to Buy Rest of UK's Sky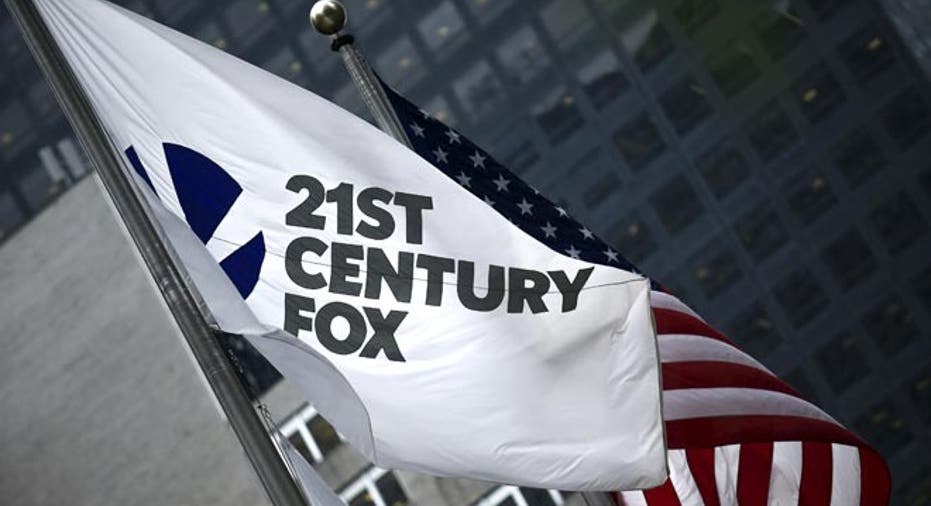 21st Century Fox Inc. is in late-stage discussions to buy the rest of Sky PLC, the U.K.'s market-leading pay-TV provider, as Fox again tries to consolidate its holdings years after its previous attempt was thwarted by a phone-hacking scandal. Fox already owns 39.1% of the company.
The companies said Friday that they had reached a preliminary agreement for GBP10.75 per share in cash ($13.52) but that certain material offer terms remained under discussion. The $14 billion offer was a 40% premium to Sky's Dec. 6 closing price. Its shares were recently up 27%.
If completed, the deal would value all of Sky at about $23 billion. Fox has until Jan. 6 to say whether it will make a firm offer.
In 2011, News Corp. dropped its bid to take full control of Sky after a scandal over the reporting tactics at one of its U.K. newspaper titles raised government and public outcry over the deal.
News Corp. has since split into 21st Century Fox and News Corp, parent company of The Wall Street Journal. Both News Corp and Fox remain largely controlled by Rupert Murdoch and his family.
Recently, the Murdoch family has shown renewed interest in Sky. In January, James Murdoch was appointed as Sky chairman, four years after he had stepped down from the role. He is also the chief executive of 21st Century Fox.
Fox said Friday that its minority holding is "not a natural end position."
Fox's move Friday was driven in part by the opportunity to lower its funding costs by taking advantage of the recent slide in the British pound against the U.S. dollar, according to a person familiar with the approach. The U.K. currency is down 16% against the dollar since Britons voted in June to exit from the European Union, amid concerns of slowdown in domestic economic growth.
The deal would combine Fox's content business with Sky's direct-to-consumer access in Europe. Sky is a paid-television and internet-service provider. It also creates and licenses television shows and has sports and news arms. It licenses shows from both HBO and Showtime for its European customers.
The company was created in 1990 when Rupert Murdoch's then-year-old Sky Television merged with British Satellite Broadcasting to create the U.K.'s biggest digital-subscription pay-TV provider. It was known as British Sky Broadcasting, or BSkyB, until 2015, when it changed its name to simply Sky to reflect its growing European footprint.
Sky initially distinguished itself through its news service, which offered a commercial competitor to the publicly funded British Broadcasting Corp, and sports broadcasts, airing the popular English Premier League's soccer games. In the late 1990s, the broadcaster started focusing on producing and commissioning more in-house TV shows.
After 21st Century Fox predecessor News Corp. dropped its bid for Sky in 2011, Chase Carey, News Corp.'s chief operating officer said in a statement at the time that while News Corp. believed the proposed acquisition would have benefited both companies, "it has become clear that it is too difficult to progress in this climate."
Since then, Sky has expanded in Europe, buying its sister companies in Germany and Italy from Fox in a deal worth about $9 billion and creating a pan-European pay-TV giant with 21.8 million customers across Germany, Italy, Austria, the U.K. and Ireland.
Analysts speculated that Fox would try another takeover once the political climate settled and the stock price was low. At the end of trading on Thursday, the day before Fox announced its new bid, Sky shares had fallen about 27% from a year earlier.
Sky CEO Jeremy Darroch, who has held the post since 2007, said at a Morgan Stanley conference last month that the company would focus on growing in Germany and Italy while expanding its U.K. offerings. Mr. Darroch said Sky would launch a mobile service and continue to produce original television content.
In the U.K., Sky has faced increased competition in sports broadcasting from BT Group PLC, which in 2015 was the surprise winner of a three-year, GBP900 million contract to televise UEFA Champions League's soccer games. Concerns are mounting globally over how much consumers are willing to pay for television and live sports content. Analysts are also questioning the value of increasingly expensive sports deals as a protection against so-called cord-cutters, who drop their premium television subscribers in favor of streaming services like Netflix Inc.
Mr. Darroch said that as rights to sports broadcasts have gotten more expensive, Sky would have to make "harder choices about what we invest in.
"We'll seek to win the most important things of course, but we'll be happy or willing to let other things go," Mr. Darroch said.
--Stu Woo, Shalini Ramachandran and Ben Dummett contributed to this article.
Write to Austen Hufford at austen.hufford@wsj.com
Editor's Note: Twenty-First Century Fox is the parent of FOX Business Network and FOXBusiness.com.