2012's Most Searched Stocks and the News That Drove Them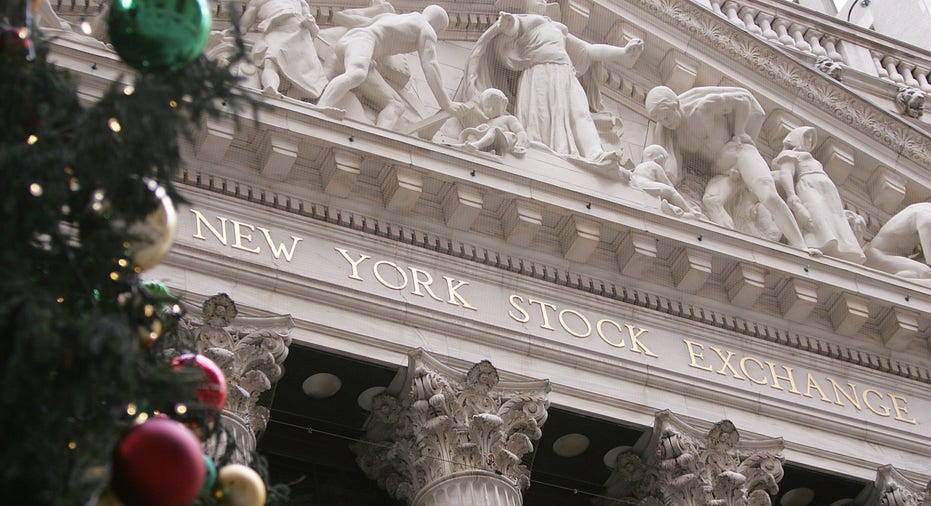 From the botched Facebook (NASDAQ:FB) IPO to the nightmarish glitches that almost cost Knight Capital (NYSE:KCG) its life, equities rode a volatile wave through 2012.
Certain stocks and their ticker symbols, however, were searched for on popular search engines like Google (NASDAQ:GOOG) and Yahoo (NASDAQ:YHOO) far more than others. While many companies were household names, virtually all at some point this year made major headlines.
Technology stocks were among the most searched this year, with Facebook (NASDAQ:FB) and Zynga (NASDAQ:ZNGA) topping both Yahoo's list of top-searched tickers and Google's compilation of most "Googled" stocks. Other notable companies to make the list are American International Group (NYSE:AIG) and coffee giants Starbucks (NASDAQ:SBUX) and Keurig maker Green Mountain Coffee Roasters (NASDAQ:GMCR).
Here are some of the reasons why they shot to search engine fame:
Facebook
Mark Zuckerberg's creation is not only the most widely used social network, surpassing a billion users around the world in 2012, but it also swarmed  headlines this year because of its troubled debut on the public markets in May.
Much hype surrounded the company leading up to its highly-anticipated initial public offering, which valued the company at a whopping $104 billion. However, the excitement quickly turned sour as a glitch in Nasdaq OMX Group's (NASDAQ:NDAQ) system led to issues with trade confirmations and cancellations, leading to a very turbulent debut. It also cooled the excitement in the IPO market.
To top it off, woes about the Silicon Valley company's marketing and mobile strategies have circulated since its IPO and the stock fell as low as $17.55 this year, down more than 58% from its open in May. Facebook's shares closed down the year some 30%.
Zynga
The San Francisco-based maker of popular games like "Farmville" and "Words with Friends" caps off a turbulent first full calendar year as a public company. Zynga's shares closed 2012 down close to 75% amid a series of weak earnings reports.
The company launched its own website this year in an effort to distance itself from Facebook and announced a massive overhaul strategy aimed at streamlining the business, which included its first company-wide layoff.
However the games maker still struggled to come back from losses sustained in July when Zynga's stock fell more than 40% in one day following very disappointing second-quarter results, and it has been plagued by a series of executive departures.
American International Group
The insurance giant, which nearly collapsed in 2008 at the height of the Great Recession, forcing it to borrow some $182 billion from U.S. taxpayers, took great strides in 2012 to repay the government.
On New Years Eve, it launched an ad campaign called "Thank You America" in an effort to let Americans know that it is appreciative of the loan. Further cushioning the positive PR run, the Treasury Department says the U.S. government actually netted more than $22.7 billion on the deal.
The stock closed 2012 up some 52% to $35.30.
Starbucks and Green Mountain
The two coffee giants became rivals this year when the Seattle-based café operator launched the Keurig-rivaling Verismo, a one-cup home coffee brewer. Starbucks also announced a $620 million cash acquisition of Teavana as it looks to grab a bigger hold of the tea market.
Shares of Starbucks closed up 16.5% this year, while Green Mountain's closed down nearly 8%.
Other highly-searched equities this year were Samsung and Kodak, which both faced a slew of financial and competitive hiccups this year.
Google (NASDAQ:GOOG), which operates the popular search engine with the same name, Madden maker Electronic Arts (NASDAQ:EA) as well as Yelp (NYSE:YELP) and Groupon (NASDAQ:GRPN), which both launched publicly this year, were also highly searched.
2012's Unlisted News Makers
Perhaps more notable, though, are the stocks that didn't make the list this year, particularly financial companies.
Among those are J.P. Morgan Chase (NYSE:JPM), whose "London whale" trading fiasco in London earlier this year made global headlines and cost the company some $5.8 billion. Knight Capital, whose mid-September "knightmare" was caused by a computer glitch in its internal systems that led to a series of erroneous trades, racked up some $440 million in losses.