2 Ways Macy's Can Benefit From Reducing Its Debt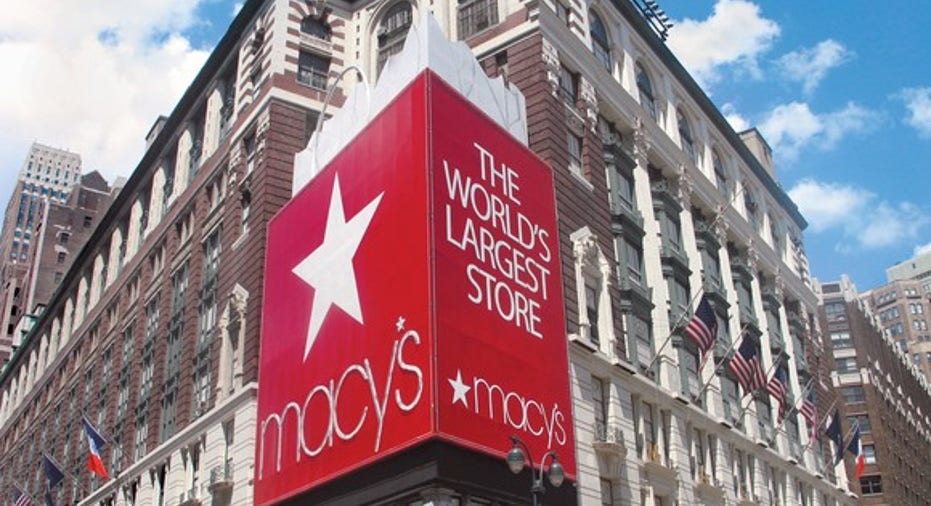 Between 2013 and 2015, department store giant Macy's (NYSE: M) went on a borrowing binge to support an aggressive share repurchase program. At the time, Macy's track record of earnings and cash flow growth made this growing debt burden seem sustainable.
Management has had to revise its expectations in the past two years, though. With revenue slipping and earnings plunging, Macy's is now looking to slash its debt burden significantly. Obviously, this will reduce the company's interest expense. But just as importantly, it will give Macy's much more flexibility going forward.
Macy's changes its capital allocation focus
As Macy's earnings rose in 2013 and 2014, management ramped up the company's borrowings. During the 2013-2015 period, Macy's increased its debt load by nearly $1 billion to supplement its free cash flow and buy back about $5 billion of stock.
Macy's took on more debt from 2013-2015 to fund share buybacks. Image source: Macy's.
However, Macy's recent earnings woes have caused the company's leverage to drift well above its target range. Macy's did reduce its debt by about $750 million last year. Nevertheless, it ended 2016 with debt of 3.3 times its earnings before interest, taxes, depreciation, and amortization (EBITDA), well above its long-standing target range of 2.5-2.8 times EBITDA.
Management is responding by focusing on debt reduction in its 2017 capital allocation plan. Macy's had already begun to cut back on share repurchases in 2016 -- it bought back about $300 million of stock last year -- but it doesn't plan to buy any shares in 2017.
The company will continue to pay quarterly dividends. Based on Macy's current annual payout of $1.51 per share, this would use about $460 million of cash. The rest of its available cash will be used to pay down debt.
Macy's could potentially retire $1 billion or more of debt this year. First, the company ended 2016 with $1.3 billion of cash, which is probably more than it needs for day-to-day operations. Second, it generated about $900 million of free cash flow in 2016 and is likely to produce a roughly similar amount this year. Third, Macy's is in the midst of selling off tons of real estate. These deals could free up hundreds of millions of dollars for debt reduction.
Less debt could make Macy's an acquisition target
Canadian department store company Hudson's Bay supposedly tried to line up a deal to buy Macy's earlier this year. This effort was probably doomed to fail, because Hudson's Bay has a diminutive market cap compared to Macy's.
Still, Macy's massive debt load certainly didn't help. Even after reducing its debt during 2016, Macy's had $6.9 billion of outstanding borrowings at year's end. Since most potential acquirers would need to borrow money to buy the company, the high existing debt load represents a barrier to getting a deal done.
As noted above, Macy's may be able to reduce its debt by $1 billion or so this year. It could potentially make an even bigger dent in its debt load in 2018, as some of its longer-range real estate projects come to fruition. As Macy's reduces its debt to a more reasonable level, the company will become a more attractive takeover target (all else being equal).
Macy's is looking to monetize some of its flagship properties. Image source: Macy's.
Macy's could also become an acquirer
The department store sector is irrationally fragmented today in light of the long-term stress faced by the industry. Consolidation would be very sensible, and is probably inevitable unless industry profitability starts to rebound in the next year or two.
While Macy's is already the largest department store company in the U.S., it could make sense to bulk up further. Buying a smaller rival would allow Macy's to eliminate overlapping stores and cut costs by combining back-office functions and other overhead expenses.
However, paying for an acquisition with stock would dilute existing shareholders, particularly because Macy's has such a beaten-down share price these days. Using debt to finance an acquisition would make more sense, except that the company has too much debt already. By cleaning up its balance sheet, Macy's will put itself in a better position to consider acquisitions in the coming years.
It pays to be flexible
While Macy's debt binge allowed it to buy back lots of stock in the past few years, it has hurt its financial flexibility. Today, Macy's would have a hard time participating in industry consolidation either by selling the company or as an acquirer.
Fortunately, the company has already started to reduce its debt. Between its free cash flow and future real estate deals, Macy's should be able to make a lot more progress on debt reduction in the next two to three years. If this opens the door to future M&A activity, the long-term rewards could be significant.
10 stocks we like better than Macy'sWhen investing geniuses David and Tom Gardner have a stock tip, it can pay to listen. After all, the newsletter they have run for over a decade, Motley Fool Stock Advisor, has tripled the market.*
David and Tom just revealed what they believe are the 10 best stocks for investors to buy right now... and Macy's wasn't one of them! That's right -- they think these 10 stocks are even better buys.
Click here to learn about these picks!
*Stock Advisor returns as of February 6, 2017
Adam Levine-Weinberg owns shares of Macy's. The Motley Fool has no position in any of the stocks mentioned. The Motley Fool has a disclosure policy.