2 Undervalued Reasons Walt Disney Co. Stock Could GrowFurther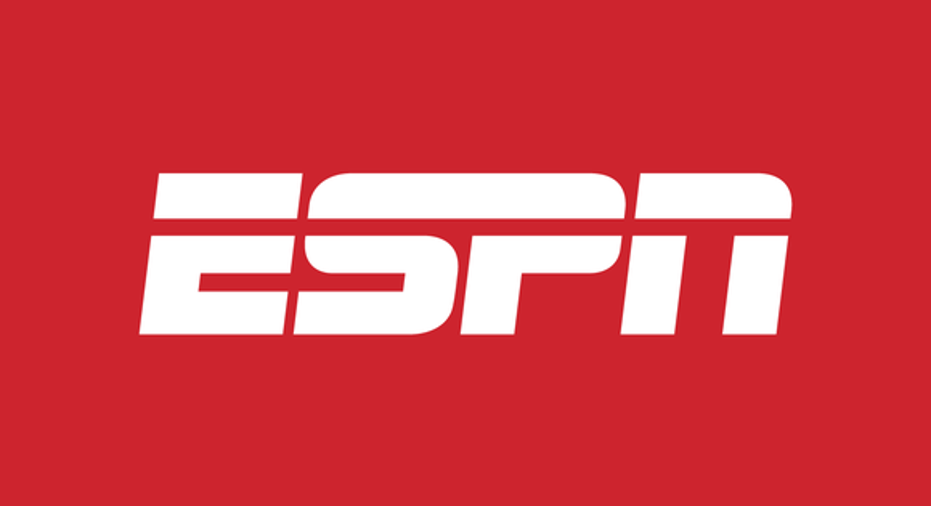 Image source: Walt Disney Co.
Shares of The Walt Disney Co. (NYSE: DIS) have performed well lately, up more than 20% over the past three months. Still, shares are down from their mid-2015 highs as Wall Street still tries to understand Disney's stock growth potential. Here are two underreported reasons the stock could have plenty of room to grow back to that previous high and beyond.
Disney stock gets some love
Lots of Disney's negative financial headlines in the past year and a half have centered on ESPN and the risk of a changing cable landscape. As viewers increasingly want skinnier bundles and a la carte programming options over expensive full-service cable packages, Disney's cable network subscriber rates have suffered.
Image source: ESPN / Disney.
However, some analysts are now changing their tune and pointing to what could be future growth in this same segment, as Disney's large and diverse assortment of media properties -- not only ESPN, but also ABC, A&E, and The Disney Channel -- look like great assets to provide for pay-as-you-go packages for streaming services and devices such as Apple TVand Sony's PlayStation Vue service.
2 reasons Disney can still grow further
Other than the ability to gain in the media segment, new theme-park growth and a seemingly endless slate of high-performing movie titles look like long-term earnings growth drivers.All of thoseobvious reasons for Disney's long-term growth potentialare indeed relevant, but amid the headlines forStar Wars and Shanghai Disney Resort, here's why the stock could be in a great financial position for more growth.
The dividend is small but consistently growing.Disney doesn't have a very large dividend. A 1.3% yield isn't large enough to be the sole reason to hold this company. However, the payout is growing consistently and could help further boost the stock price in the quarters and years ahead as it continues to move upward.
Disney has grown its dividend consistently over the past decade, and management has made recent encouraging comments that it will continue to do so.The company's payout ratio is less than 25%, which is low and shows that the company has plenty of wiggle room to move its payout upward -- especially if earnings and free cash flow continue to tick up as well.
Disney shares are cheap.The other reason Disney stock could have plenty of growth ahead is that it looks especially cheap, even after its run-up in recent months. The company is trading at just 19 times earnings and only 16 times forward-looking earnings for next year's estimates, compared with around 25 times on average for the S&P 500.
This relatively low price-to-earnings figure gets you a company that grew diluted earnings per share 17% in fiscal 2016, year over year.What's even more encouraging is that analysts expect earnings per share to rise10% on average in each of the next five years, which makes today's valuation look like a steal.
The company has also proved to be a great cash generator, postinga 27% rise in free cash flow in 2016, which could help with future acquisitions, dividend growth, or share repurchases -- all might boost the stock further.
Other than its cash position, Disney also has a healthy balance sheet with relatively low debt, which makes its valuation even more attractive.
In all, Disney continues to look like a great long-term holding. The incredible growth in its film segment, the interesting changes it's making to its media and cable business, and the theme-park growth it's seeing worldwide are likely to continue dominating the headlines. Yet even with all of that excitement, Disney's undervalued financials are what could really move the needle in the quarters and years to come.
Find out why Walt Disney is one of the 10 best stocks to buy now
Motley Fool co-founders Tom and David Gardner have spent more than a decade beating the market. (In fact, the newsletter they run, Motley Fool Stock Advisor, has tripled the market!*)
Tom and David just revealed their ten top stock picks for investors to buy right now. Walt Disney is on the list -- but there are nine others you may be overlooking.
Click here to get access to the full list!
*Stock Advisor returns as of November 7, 2016
Seth McNew owns shares of Apple and Walt Disney. The Motley Fool owns shares of and recommends Apple and Walt Disney. The Motley Fool has the following options: long January 2018 $90 calls on Apple and short January 2018 $95 calls on Apple. The Motley Fool has a disclosure policy.