2 Things Himax Technologies Does Right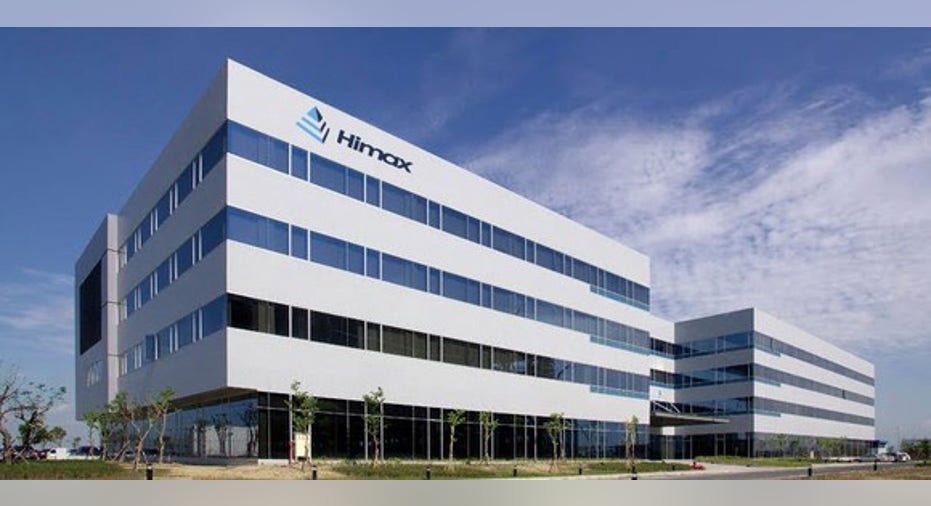 Himax Technologies(NASDAQ: HIMX) stock took a beating in 2016, falling nearly 30%. But recently, investors have taken a liking to the company again as it's begun growing its revenues and ramping up production for new augmented-reality technologies.
For investors considering Himax, here's what the company's doing right with both its revenues and its future technology investments.
Image source: Himax Technologies.
Investing in future technologies
One of the company's key focuses right now is in building out some of its capabilities to provideliquid crystals on silicon (LCOS) and wafer-level optics for the burgeoning augmented reality (AR) market. Himax has invested in new production lines for both of these, and expects to see the benefits in late 2017 and early 2018.
Himax's CEO, Jordan Wu, has said that, "After many years of R&D and product development, we may see significant business progress in our non-driver business to contribute to both top and bottom lines" of its WLO and other segments in the second half of 2017."The company is betting that some of its 30 AR customers will be in need of its upcoming products, as the $83 billion augmented-reality market begins to grow between now and 2021.
With more than 15 years of AR experience, Himax appears to be looking ahead to how it can provide better products for its customers. Back on its first-quarter 2016 earnings report, the company said that, "The models Himax is joint-developing with some of these largest, most recognized companies in the world for consumer market launches will advance the entire sector." Within the next year or so, investors will find out if the company's been able to deliver on those high hopes for its augmented-reality technologies.
Revenues are moving in the right direction
Himax was able to grow its revenues 14.3% on a year-over-year basis in the fourth quarter, and more than 16% for the full year, despite some inventory writedowns in the company's fourth-quarter.Though earnings and margins were hurt by the writedowns, the company was still able to boost its sales in all of its major business segments in Q4, all on a year-over-year basis.
Small and medium-sized panel-driver revenue jumped nearly 22%.
Large-sized panel-driver revenue went up by 9%.
Non-driver sales increased 6%.
The company's CEO, Jordan Wu, said on the Himax earnings call that, despite inventory writedowns, "we still delivered solid results toachieve both top- and bottom-line growth during 2016 as our driver and non-driver business segments both performed strongly."
The graph below shows some of Himax's darker revenue days back in 2015, but also clearly shows how the company has managed to grow revenues from early 2016 on.
Image source: YCharts.
Final thoughts
Investors should know that Himax's management has said that the company will face "weaker seasonality and market demand" for its core driver integrated circuits business, along with "near-term headwinds" for the company'snon-driver business.
Additionally, its transition to its new AR product offerings won't be fully realized until as late as 2018, which might feel like a long way away for some investors. I've had my doubts about Himax's long-term bet on AR, but for now, the company is doing everything it can to put itself in the best position it can to benefit.
10 stocks we like better than Himax TechnologiesWhen investing geniuses David and Tom Gardner have a stock tip, it can pay to listen. After all, the newsletter they have run for over a decade, Motley Fool Stock Advisor, has tripled the market.*
David and Tom just revealed what they believe are the 10 best stocks for investors to buy right now... and Himax Technologies wasn't one of them! That's right -- they think these 10 stocks are even better buys.
Click here to learn about these picks!
*Stock Advisor returns as of February 6, 2017
Chris Neiger has no position in any stocks mentioned. The Motley Fool has no position in any of the stocks mentioned. The Motley Fool has a disclosure policy.