2 Stocks to Buy and Hold in a Volatile Market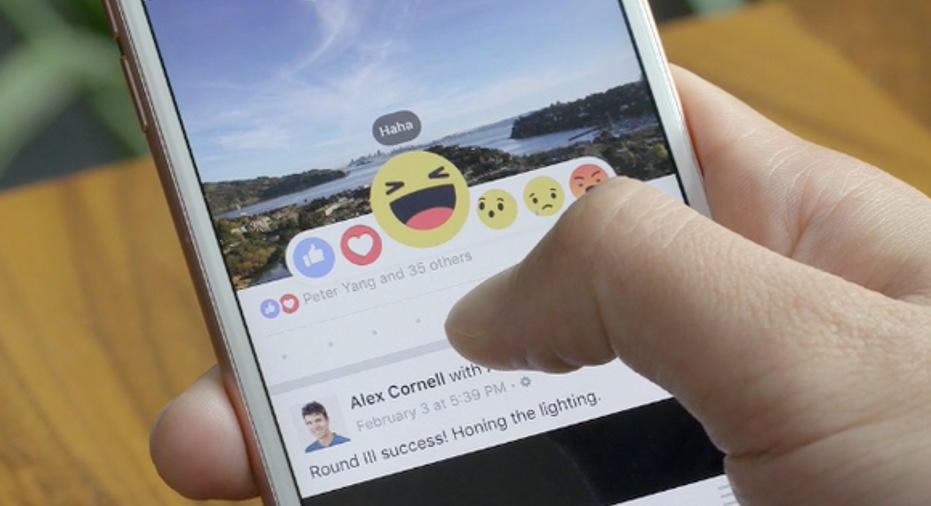 Leading up to the Nov. 8 presidential election, it's been a volatile time for stocks. During the past three months, the S&P 500 is down about 1.7%, with stocks declining as much as 4.5% during this period. And, as the White House changes hands, there are sure to be some changes ahead that could have either positive or negative effects on different industries and companies.
Image source: Getty Images.
While it's impossible to predict just how volatile stocks will be in the coming months or years, recent volatility may have some investors looking to own more stable, dependable, and sustainable businesses in their portfolio. On this note, here are two stocks worth buying today and holding through any market: Facebook (NASDAQ: FB) and Berkshire Hathaway (NYSE: BRK-A) (NYSE: BRK-B).
Investing in the world's most powerful network effect
Image source: Facebook.
Recommending Facebook stock amid market volatility may surprise some investors. With a price-to-earnings ratio of 58, the social network might look like a risky stock on the surface. After all, this P/E ratio more than doubles the S&P 500's P/E ratio of 23.
Sure, it's certainly possible that Facebook could see more volatility than the overall stock market in a downturn. But Facebook's underlying business -- thanks to its strong competitive advantage -- looks poised for sustained growth for years to come, making the social network a good bet for investors.
The sustainability of Facebook's business model is derived from its powerful network effect. With 1.79 billion users active on Facebook every month, and 1.18 billion users active on the platform every single day, the social network offers users an unprecedented level of engagement, creating a powerful value proposition that simultaneously makes the platform incredibly useful and difficult for competition to imitate.
Sustainable businesses at their best
When it comes to sustainable businesses, it would be difficult to overlook Warren Buffett's Berkshire Hathawayor the investing conglomerate's portfolio of enduring subsidiaries and stock holdings. The famed investor, along with his partner Charlie Munger, has literally defined what a sustainable business looks like.
According to Buffett and Munger, the best investments are ones with wide economic moats, or sustainable competitive advantages. This is why Berkshire's business is made up of companies benefiting from competitive advantages, such as a strong brand, economies of scale, high switching costs, and cost advantages.
Image source: BNSF Railway.
Berkshire Hathaway's massive acquisition of Burlington Northern Santa Fe Railway in 2009 is a great example of the weight Buffett and Munger giveto competitive advantages. Not only does BNSF benefit from efficient scale and cost advantages compared to other forms of transportation, but Class 1 railroads benefit from a network of track and assets new entrants simply couldn't replicate.
Berkshire's business is made up of many industry leaders with strong competitive advantages like BNSF. Geico, Duracell, and Nebraska Furniture Mart count themselves as Berkshire subsidiaries, among others. And some of Berkshire's largest equity holdings include Coca-Cola, American Express, and IBM.
Since Berkshire is made up of a range of different types of businesses, all with some sort of enduring competitive advantage, Berkshire shareholders are buying into both enduring value and diversification.
Facebook and Berkshire Hathaway may seem like total opposites in many ways. But both companies possess incredible staying power, making them excellent bets worth holding for the long haul -- no matter which way the market moves in the near term.
10 stocks we like better than Berkshire Hathaway (A shares) When investing geniuses David and Tom Gardner have a stock tip, it can pay to listen. After all, the newsletter they have run for over a decade, Motley Fool Stock Advisor, has tripled the market.*
David and Tom just revealed what they believe are the ten best stocks for investors to buy right now...and Berkshire Hathaway (A shares) wasn't one of them! That's right -- they think these 10 stocks are even better buys.
Click here to learn about these picks!
*Stock Advisor returns as of November 7, 2016
Daniel Sparks owns shares of Facebook. The Motley Fool owns shares of and recommends Berkshire Hathaway (B shares) and Facebook. The Motley Fool recommends American Express and Coca-Cola. Try any of our Foolish newsletter services free for 30 days. We Fools may not all hold the same opinions, but we all believe that considering a diverse range of insights makes us better investors. The Motley Fool has a disclosure policy.