2 Stocks That Could Move Big Next Week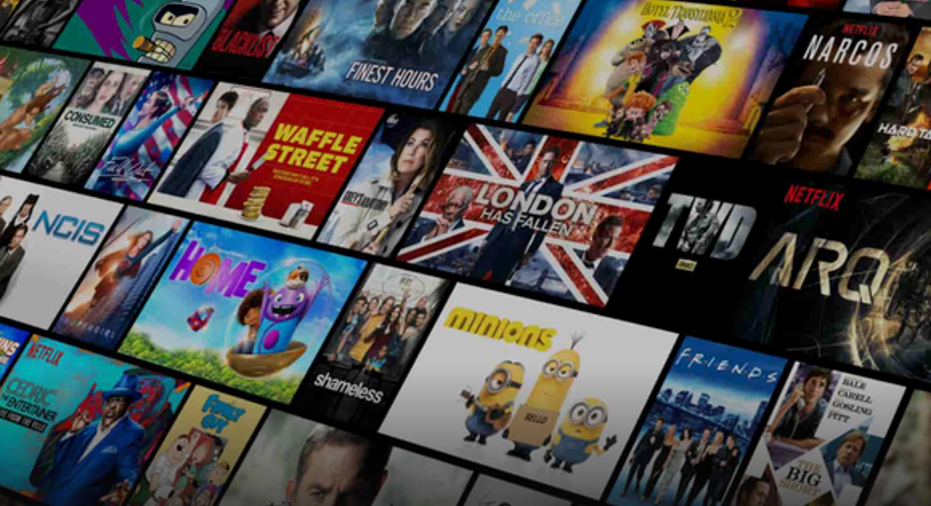 With earnings season now under way, investors can expect to start seeing stocks make some big moves. Two names reporting earnings next week that could move big include Netflix (NASDAQ: NFLX) and Interactive Brokers (NASDAQ: IBKR). Raising the stakes ahead of these companies' earnings releases, investors have expectations for sharp business growth from each. Here's what to look for when these two companies report results.
Image source: Getty Images.
Can this low-cost broker impress?
In Interactive Brokers' third quarter of 2016, the electronic stock brokerage business' EPS of $0.30 missed a consensus analyst estimate for $0.33, highlighting how difficult it is to predict the company's quarterly profits. Management captured some of the volatile factors that make predicting its quarterly results challenging in a statement in its third-quarter earnings press release.
"As compared to last summer's unusually active trading environment, this summer's unusually inactive trading led to lower commissions and execution fees and trading gains," management explained.
With impossible-to-predict trading environments serving as key drivers for commissions, execution fees, and trading gains, there's always a meaningful level of uncertainty surrounding the company's results, making it easy for investors' forecasts to be wrong. Volatility in the stock price after quarterly earnings are posted, therefore, is common.
For its fourth quarter of 2016, investors have high expectations for the company. On average, analysts (as compiled by Thomson Reuters) expect the company to report EPS of $0.34, up from $0.18 in the year-ago quarter. The consensus estimate for Interactive Brokers' revenue is $369 million, up from $323 million in the year-ago quarter.
Can original content keep driving growth for Netflix?
Netflix's fourth quarter follows what was arguably a blockbuster performance in Q3, with the company's EPS of $0.12 doubling a consensus analyst estimate for $0.06. The better-than-expected results were driven by higher average selling subscription prices as a result of Netflix's un-grandfathering process of increasing prices on members who were paying lower rates, as well as from "stronger than expected acquisition due to excitement around Netflix original content," management explained in the company's third-quarter shareholder letter.
Image source: Netflix.
With Netflix continuing to launch a wide range of original content in Q4, investors may be hoping the company could surprise again. But an upside surprise might be more difficult for the company to achieve this time around, as management has already set the bar high by guiding for 5.2 million new members during the quarter -- up from 3.6 million net additions in Q3.
Further, analysts are betting on big growth, too. On average, analysts are expecting the streaming-video giant to report revenue and EPS of $2.47 billion and $0.13, up significantly from $1.82 billion and $0.07 in the year-ago quarter, respectively.
Of course, Netflix investors will likely be just as fixated on net member additions as they will be on revenue and EPS. With the stock priced for sustained rapid business growth, the streaming-video company needs to prove to investors that international customers are continuing to embrace Netflix by signing up for the service.
Interactive Brokers is scheduled to report its quarterly financial results after market close on Tuesday, January 17. Following its earnings release, the company plans to host a conference call with analysts at 4:30 p.m. EST.
Netflix will release its fourth-quarter report after market close on Wednesday, January 18 and will host a conference call with analysts at 5:00 p.m. EST to discuss the quarter's results.
10 stocks we like better than Netflix When investing geniuses David and Tom Gardner have a stock tip, it can pay to listen. After all, the newsletter they have run for over a decade, Motley Fool Stock Advisor, has tripled the market.*
David and Tom just revealed what they believe are the 10 best stocks for investors to buy right now...and Netflix wasn't one of them! That's right -- they think these 10 stocks are even better buys.
Click here to learn about these picks!
*Stock Advisor returns as of January 4, 2017.
Daniel Sparks has no position in any stocks mentioned. The Motley Fool owns shares of and recommends Netflix. The Motley Fool recommends Interactive Brokers. The Motley Fool has a disclosure policy.