2 Stocks I'd Hate to Buy: Ambarella Inc. and Twitter Inc.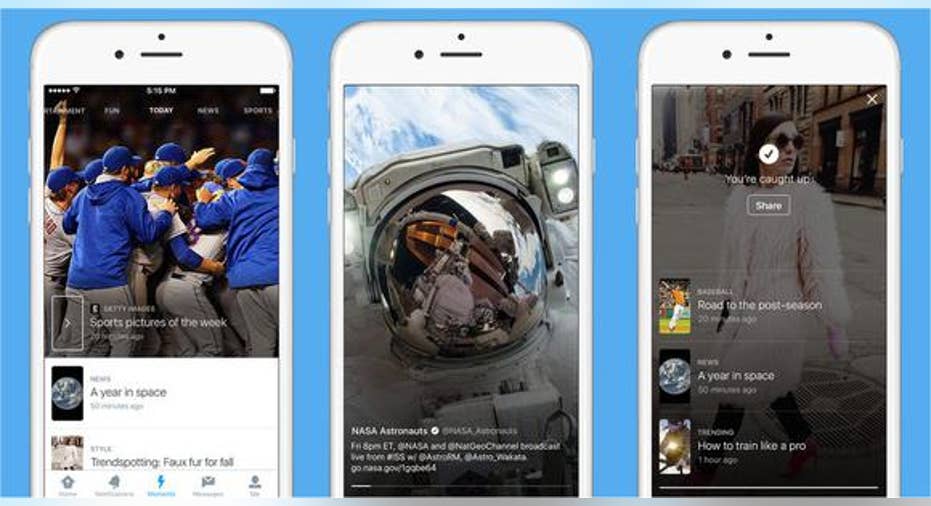 In a volatile market, investors should beware of falling knives disguised as contrarian bargains. These stocks often look like they've been oversold, but could continue declining due to disruptive threats, market shifts, or unrealistic expectations. Let's take a look at two hated stocks which fit that description -- Ambarella and Twitter .
AmbarellaAmbarella manufactures image application processors for action cameras, drones, dash cams, security cameras, and other markets. However, its top customer is GoPro , which is expected topost a 15% decline in sales in 2016 due to sluggish demand for action cameras. Pacific Crest estimates that GoPro orders will still account for around a quarter of Ambarella's sales this year.
Ambarella's A9 4K sports camera SoC. Source: Ambarella.
As a result, Ambarella expects its revenue to fall 20% to 22.5% annually during the first quarter, and its non-GAAP net income to plunge between 58% to 66%. To make matters worse, Qualcomm has been aggressively selling new mobile SoCs for connected cameras. In addition to scoring several action camera and drone design wins last year, Qualcomm has been trying to win over GoPro and drone king DJI Innovations -- two ofAmbarella's biggest customers. Ambarella also faces rising competition from cheaper chipmakers, particularly in thesecurity and connected car markets. That pressure caused its gross margin to decline 20 basis points annually to 64.1% last quarter.
Simply put, Ambarella, a supplier which depends heavily on a niche market, is being targeted by a bigger chipmaker with deeper pockets, and could lose market share to cheaper rivals. Those big problems explain why Ambarella has fallen over 30% in 2016, and why it could continue sliding in the near future.
TwitterShares of Twitter have also fallen about 30% in 2016, and currently trade well below its IPO price of $26. Twitter's core problem is that its user growth has completely dried up. Last quarter, its monthly active users (MAUs) rose 9% annually and remained flat sequentially to 320 million.
But excluding SMS Fast Follower users, which don't actually see Twitter's ads, MAUs actually fell 0.7% sequentially to 305 million. Revenue rose 58% in 2015, but that represents a big slowdown from111% growth in 2014 and 110% growth in 2013.
Twitter's mobile app. Source: iTunes.
Looking ahead, analysts expect Twitter's revenue growth to slow to 34% in 2016 and26% in 2017. To make matters worse, Twitter admitted that 8.5% of its MAUs probably weren't real people at the end of 2014, but it hasn't updated that figure since then. Twitter remains unprofitable on a GAAP basis, mainly due to stock-based compensation -- which rose 7.5% last year and gobbled up over 30% of its revenue.
After co-founder Jack Dorsey returned as CEO last October, Twitter curated its top tweets with Moments, tested out non-chronological tweets, tested new ads for logged out users, replaced favorites with "likes," launched "conversational" ads to connect marketers with customers, and integrated Periscope videos into the timeline. During the fourth quarter, those efforts led to a 33% annual increase in average ad revenue per user to $2.00, a 90% jump in active advertisers to 130,000, and a 220% jump in video views. Unfortunately, none of those initiatives generated fresh MAU growth, which Twitter desperately needs to prop up its stock price.
Don't be fooled by buyout rumorsThere's been a lot of buzz about Ambarella and Twitter being potential buyout targets. Ambarella certainly looks pretty cheap with an enterprise value under $1 billion, and could be a smart purchase for a bigger chipmaker like Qualcomm. Twitter, which has an enterprise value of $10 billion, could be a smart buy for tech giants which need a social networking presence.
But in my opinion, those suitors won't move in if they think Ambarella or Twitter could be bought at even cheaper prices. That could certainly happen, since Ambarella remains chained to the action camera market and Twitter's MAUs could flatten out and decline. Therefore, I'm steering clear of both stocks until I see sustainable signs of improvement.
The article 2 Stocks I'd Hate to Buy: Ambarella Inc. and Twitter Inc. originally appeared on Fool.com.
Leo Sun owns shares of Qualcomm. The Motley Fool owns shares of and recommends Ambarella, GoPro, Qualcomm, and Twitter. Try any of our Foolish newsletter services free for 30 days. We Fools may not all hold the same opinions, but we all believe that considering a diverse range of insights makes us better investors. The Motley Fool has a disclosure policy.
Copyright 1995 - 2016 The Motley Fool, LLC. All rights reserved. The Motley Fool has a disclosure policy.