2 Stocks Billionaires Own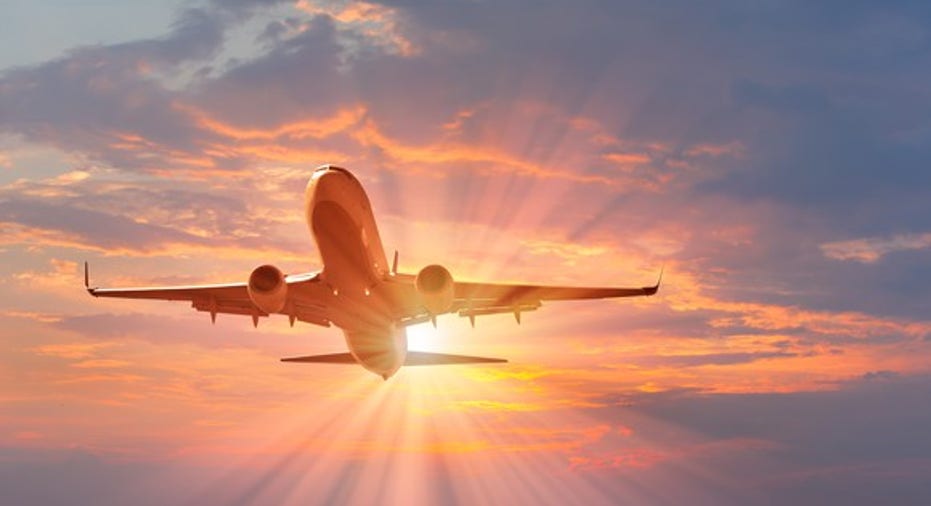 Billionaires Warren Buffett and George Soros earned their vast fortunes by consistently finding gems lying in plain sight. And after decades of running their own investment businesses, these superinvestors remain as active as ever.
Individual savers interested in learning from or investing alongside these financial legends need to look no further than the 13-F filings that all large investment firms file with the SEC each quarter. With that in mind, let's look at two of the largest and most noteworthy current investments in Buffett's and Soros' portfolios.
Liberty Broadband
After focusing on his philanthropic activities for a number of years, Soros resumed a more active role at his eponymous Soros Fund Management in mid-2016.Around the same time,the famed investor loaded up on shares of Liberty Broadband (NASDAQ: LBRDK) (NASDAQ: LBRDA), and the roughly $615 million stake he owns in the company represented his largest holding in his latest quarterly filing -- and for good reason.
As one of the group of companies associated with telecom magnate John Malone -- who regularly uses complex, tax-efficient corporate transactions to unlock value for shareholders -- Liberty Broadband serves as a holding company that controls a diverse set of media assets. The most important of these is Liberty Broadband's ownership of 25% of Charter Communications' (NASDAQ: CHTR) total voting power, which effectively makes Liberty Broadband a tracking stock for Charter Communications shares.As such, Liberty Broadband shares have largely mirrored the impressive rally in Charter Communications stock over the past year. Particularly given Charter's upcoming launch of its own wireless service network, Soros' investment in Liberty Broadband remains an interesting option as the cable and telecom industries continue to evolve.
Image source: Getty Images
Delta Air Lines
Buffett's surprise move into airline stocks has garnered plenty of headlines in recent months. And though it remains far from his largest holding by dollar value,Buffett's purchase of $2.8 billion worth of Delta Air Lines (NYSE: DAL) shares -- his largest airline industry holding -- speaks to the superinvestor's ability to change his thinking over time.
The U.S. airline industry today looks far different today from how it did in early 1990s, when Buffett lost big betting on airline shares. The Great Recession prompted a wave of industry consolidation that increased the percentage of industry revenue captures by the four largest carriers, from 65% in 2010 to 84% in 2015. The operational efficiencies brought on by this merger bonanza have combined with investments in more fuel-efficient planes and improvements in the job market to leave large carriers like Delta in arguably their strongest competitive position ever. Case in point: Delta's gross, operating, and profit margins -- each important measures of profitability -- lie well above the industry averages over the past one and five years.
That said, Buffett's interest in the airline industry extends to all four major U.S. carriers. Berkshire Hathaway owns also stakes in Southwest Airlines, United Continental Holdings, and American Airlines ranging from $2.3 billion to $1.9 billion.
It also bears noting that Delta has been struggling lately with its latest round of expansions. The carrier has been increasing its capacity over the past two years, but its investments in new routes have slightly outpaced the revenue growth Delta believed they would create. This situation prompted the company's revenue per available seat mile, an important industry metric, to decline 2.7% in January and to come in flat in February,worse than management originally projected.And that's part of why Delta's shares have struggled lately. Its stock has declined 7.5% over the past 12 months, compared with a 15.9% rise on the S&P 500.
Looking to the long term, though, the continued strengthening of large U.S. carriers' competitive positions and ongoing improvements in the economy should serve as tailwinds for Buffett's largest holding and its peers in the years to come.
10 stocks we like better than Delta Air LinesWhen investing geniuses David and Tom Gardner have a stock tip, it can pay to listen. After all, the newsletter they have run for over a decade, Motley Fool Stock Advisor, has tripled the market.*
David and Tom just revealed what they believe are the 10 best stocks for investors to buy right now... and Delta Air Lines wasn't one of them! That's right -- they think these 10 stocks are even better buys.
Click here to learn about these picks!
*Stock Advisor returns as of February 6, 2017
Andrew Tonner has no position in any stocks mentioned. The Motley Fool owns shares of and recommends Berkshire Hathaway (B shares). The Motley Fool has a disclosure policy.