2 Red Flags in Herbalife Ltd.'s Conference Call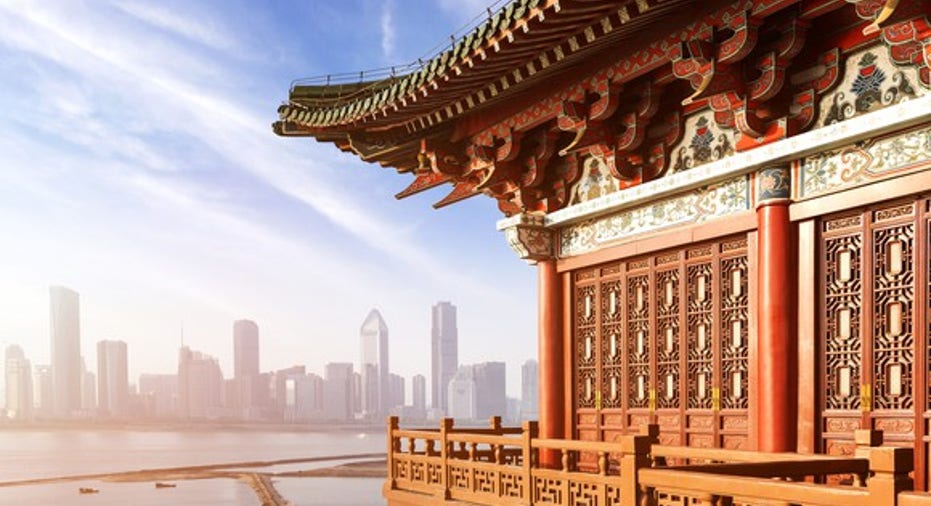 Nutritional-supplement maker Herbalife (NYSE: HLF) is a polarizing company. In a battle of the billionaires, Pershing Square investing guru Bill Ackman has shorted the stock in a very public manner, accusing Herbalife of being a fraudulent pyramid scheme. That triggered a large investment from Carl Icahn, whose funds now own 24% of the company.
Whether you side with Ackman or Icahn, you should take a look at these two warning signs from Herbalife's latest earnings call before taking any action on that stock.
A selection of Herbalife's nutritional supplements. Image source: Herbalife.
1. The lady doth protest too much, methinks
In the call, Herbalife executives stated and restated the popularity of the new "preferred member" program, which allows customers to be just customers with no obligation to sell Herbalife product of their own. The repeated assurances ring hollow, almost Nixon-eque in their earnest declarations of innocence.
Here are a couple of samples from Herbalife's protestations. From CEO Michael Johnson:
"Since October, approximately 300,000 people have converted to, or signed up as preferred members, people who love our products and want to enjoy them at a discount. This figure should leave no doubt in anyone's mind that there is genuine customer demand for our Herbalife Nutrition products."
And from COO Rich Goudis:
"Listen, half of the U.S. population today for our member base are preferred customers, discount customers who can't resell the product or who don't want to sign up with somebody else. So, we put to rest all of the hogwash out there about not having real customers."
Mind you, Herbalife didn't implement the preferred-member program out of the goodness of its heart. That classification was created last summer to address the terms of Herbalife's $200 million settlement with the Federal Trade Commission. The FTC agreed to stop calling Herbalife a "pyramid scheme," but only after requiring the company to make some changes to its distribution system.
That's where the "preferred member" platform was born. Now management wants to brag about it. Fine, but it wasn't your idea, and you would much rather not do it at all.
Image source: Getty Images.
2. Chinese changes
After several years of massive sales growth, China ranked as Herbalife's third largest market by the end of 2015. Moreover, the Chinese segment was growing at an annual clip of 27% while the other five reported geographic markets saw shrinking sales instead.
China's growth came to a screeching halt in 2016. Revenue increased by just 3% year over year amid 11% lower product shipments. Management addressed the Chinese weakness in the earnings call, but the new plan didn't exactly inspire confidence:
"Our Chinese customers trust and value our premium quality nutrition brand, and we have more active distributors in China than ever before. However, in the second half of 2016, we saw a decline in our business," Johnson said. "To this end, we have clearly identified the issues leading to the downturn and are confident that we have mapped out a plan that will return us to growth as we progress through 2017. Part of this plan relies heavily on going back to the basics, focusing on the importance of one-on-one personal relationships between distributors and their customers."
In short, the company made a big marketing push through Chinese social media last year, and it didn't really work out. That special one-on-one sales magic went missing, and is now being brought back.
In an effort to improve distribution in the Middle Kingdom, Herbalife also opened up a manufacturing facility in Nanjing last year. That's probably the most helpful effort that's happening in China right now, but it won't make much of a difference unless Herbalife can restart its local sales and marketing success.
10 stocks we like better than HerbalifeWhen investing geniuses David and Tom Gardner have a stock tip, it can pay to listen. After all, the newsletter they have run for over a decade, Motley Fool Stock Advisor, has tripled the market.*
David and Tom just revealed what they believe are the 10 best stocks for investors to buy right now... and Herbalife wasn't one of them! That's right -- they think these 10 stocks are even better buys.
Click here to learn about these picks!
*Stock Advisor returns as of April 3, 2017
Anders Bylund has no position in any stocks mentioned. The Motley Fool has no position in any of the stocks mentioned. The Motley Fool has a disclosure policy.