2 Reasons Why China's Macro Woes Won't Affect Apple, Inc. as Much as You Think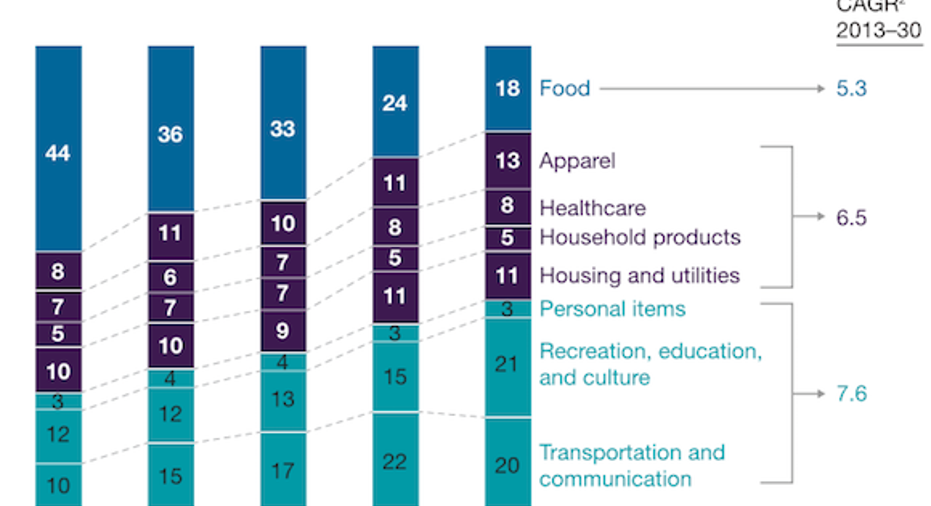 Image source: Apple.
The market certainly woke up on the wrong side of the bed for 2016, and most fingers are pointed to troubling macro-economic data out of China along with The Middle Kingdom's brutal market sell-off. The Shanghai Composite Index is already down 10% year to date, and it's only been a week. You probably also saw those headlines about the day that the Chinese market was only open for less than 30 minutes before circuit breakers (which have since been suspended) were triggered, ending the day down 7%.
Meanwhile, pessimism surrounding Apple continues to build as well, in part because China is such an important market for the Mac maker. But there are two important reasons why all of the China-related storylines won't affect Apple as much as you might think.
China's stock market participation is very lowIt's true that China's stock market is largely dominated by retail investors instead of institutional investors (a stark contrast to the U.S.), with an estimated 90% of all capital accounts owned by retail investors. Chinese investors also tend to be short-term traders instead of long-term investors, which contributed to heightened volatility.
But it's also true that overall stock market participation is fairly low in China, so the gyrations aren't directly affecting the average consumer. For example, the Southwestern University of Finance and Economics in Chengdu conducts a regular China Household Finance Survey led by professor Gan Li. According to the survey, just 6% of households in China owned stock during the first quarter of 2015.
So while the volatility of the Chinese stock market makes for some panicky headlines, the average Chinese consumer's discretionary spending and income is just fine. They can still go out and buy that iPhone.
China's slowing GDP growth is not affecting the mainstream consumerThe other recurring theme is China's slowing macroeconomy, as evidenced by decelerating GDP growth rates. But again, these GDP figures aren't directly translating into reduced income or spending on the consumer level. Quite the contrary, in fact.
Much of China's GDP growth over the past decade has been driven by investing and exports, but China's economy is now transitioning toward consumer consumption, which will only benefit consumer-oriented companies like Apple. Consider per-household annual consumption by category from 2005, along with forecasts through 2030, where discretionary categories are growing the fastest:
Source: McKinsey.
Or consider the fact that Apple's China business has grown incredibly against a backdrop of slowing GDP:
Source: SEC filings and The World Bank. China GDP growth measured in constant local currency. Calendar years shown.
The rising middle class in China won't be stopped, and that's good news for Apple.
The article 2 Reasons Why China's Macro Woes Won't Affect Apple, Inc. as Much as You Think originally appeared on Fool.com.
Evan Niu, CFA owns shares of Apple. The Motley Fool owns shares of and recommends Apple. Try any of our Foolish newsletter services free for 30 days. We Fools may not all hold the same opinions, but we all believe that considering a diverse range of insights makes us better investors. The Motley Fool has a disclosure policy.
Copyright 1995 - 2016 The Motley Fool, LLC. All rights reserved. The Motley Fool has a disclosure policy.