2 Reasons to Stay Far Away From the Snap Inc. IPO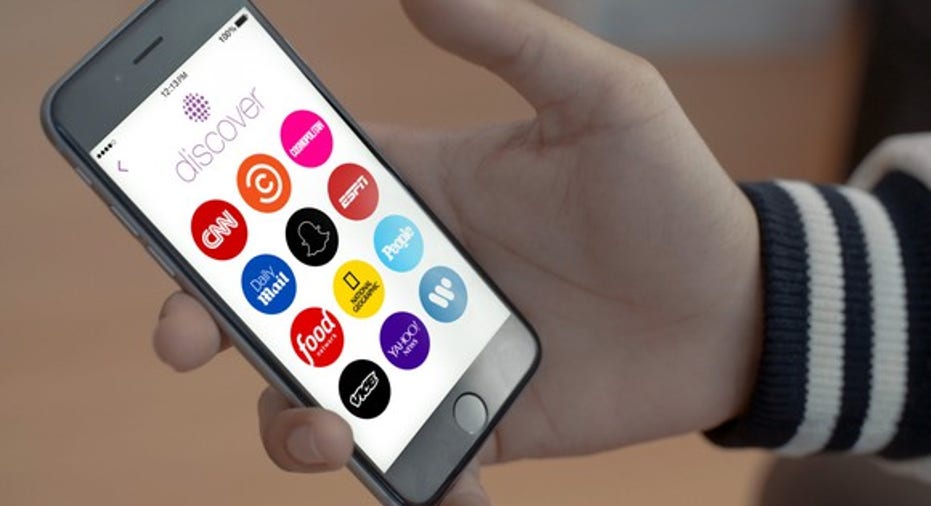 With its S-1 filing finally made public, Snap Inc. (NYSE: SNAP) is close to selling shares to the public for the first time. The company, known for its wildly popular Snapchat app, is expected to raise around $3 billion and be valued in the ballpark of $25 billion. Snap only started running ads in late 2014, producing just $404 million of revenue last year. If a price-to-sales ratio above 60 doesn't scare you away, here are two more reasons to stay far away from this hyped-up IPO.
Revenue growth means nothing
Snap grew its revenue by nearly a factor of eight between 2015 and 2016. That growth is what has investors excited, but it's really not as impressive as it seems. User growth drove a portion of this increase, with daily active users jumping from 50 million in early 2014 to over 150 million today. But the ramping of ads, from none in late 2014, was the main driver.
If you take any ad-free platform with daily active users measured in the tens or hundreds of millions and start showing ads, revenue is going to explode no matter what. A monkey could be in charge of Snap's ad business at this point and the company would still be posting incredible revenue growth.
Image source: Snap Inc.
The real challenge is to generate enough revenue to cover costs and turn a profit while not driving users away with excessive advertising. Facebook nailed it. Twitter (NYSE: TWTR), which was once putting up its own explosive growth numbers, has failed miserably. Twitter's annual revenue surged from just $28 million in 2010 to $2.53 billion in 2016. That's a 90-fold increase. But costs have exploded as well, leading to massive losses each year, along with a crumbling stock price.
Snap's revenue growth so far proves nothing. The company is losing even more money than Twitter was when it was generating a similar amount of revenue prior to its IPO. Twitter lost $79 million on $316 million of revenue in 2012. Snap lost a staggering $514 million on $404 million of revenue in 2016.
Snapchat's daily active user growth has already started to slow, with the company adding just 5 million new users globally during the fourth quarter, down from a gain of 10 million during the third quarter. Growth could certainly reaccelerate, but it's possible that the company is already approaching its ceiling, much like Twitter has done. There's plenty of room to grow revenue per user, but if that growth is accompanied by exploding costs, Snap will end up just like Twitter.
Public in name only
Snap will be the first U.S. IPO offering only shares with no voting power at all. Other tech companies like Facebook have share structures that leave the founders with an outsize percentage of voting power relative to their ownership stake. But Snap isn't even putting up a facade.
Those who buy into the Snap IPO likely won't care as long as the company and the stock perform well. You don't need voting rights when everything is going great. Problems only arise when the situation turns south. Snap warned potential investors in its S-1 filing about the risks associated with this structure:
Having a long-term focus is important for any company. But having no check whatsoever on the two co-founders, CEO Evan Spiegel and CTO Robert Murphy, is a disaster waiting to happen. Here's another line from the S-1 filing:
In other words, both Spiegel and Murphy will enjoy a lot of job security, and management with no accountability doesn't seem like a good idea to me.
If there was ever an IPO to avoid, this one is it. A euphoric valuation, a completely unproven business model, and a structure that gives ordinary shareholders no voting rights at all... invest at your own peril.
10 stocks we like better than Snap Inc.When investing geniuses David and Tom Gardner have a stock tip, it can pay to listen. After all, the newsletter they have run for over a decade, Motley Fool Stock Advisor, has tripled the market.*
David and Tom just revealed what they believe are the 10 best stocks for investors to buy right now... and Snap Inc. wasn't one of them! That's right -- they think these 10 stocks are even better buys.
Click here to learn about these picks!
*Stock Advisor returns as of February 6, 2017
Timothy Green has no position in any stocks mentioned. The Motley Fool owns shares of and recommends Facebook and Twitter. The Motley Fool has a disclosure policy.