2 Reasons to Sell InvenSense Stock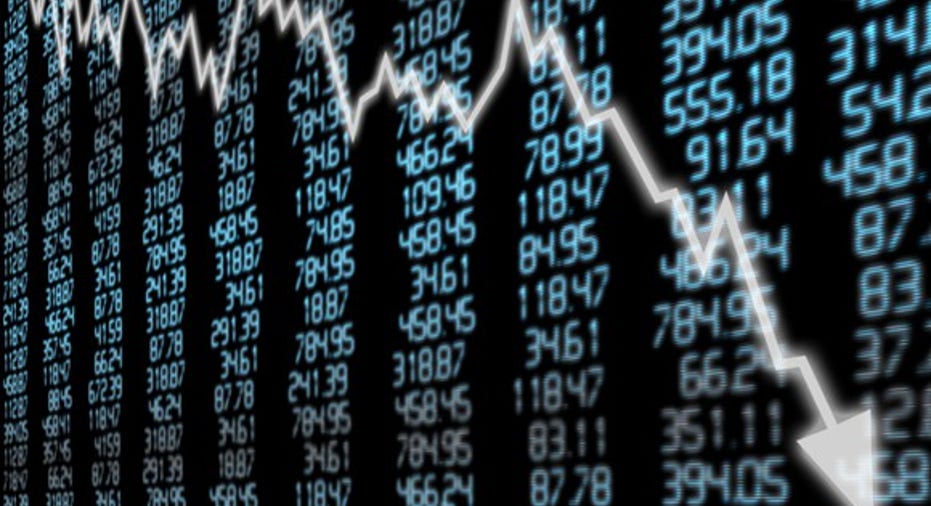 Image source: Getty Images.
So far this year InvenSense's (NYSE: INVN) stock has plummeted nearly 25%. Tumbles like this don't necessarily mean a company isn't worth investing in of course, but they can be a good time to reflect on whether the company is still worth holding on to.
In the case of InvenSense, I think there are two legitimate reasons that investors should get rid of the company right now: First, its revenues aren't diversified enough. And second, the smartphone market may have its best days behind it.
Revenues aren't diversified enough
It's no secret that InvenSense has had a revenue diversification problem for a while now. Apple (NASDAQ: AAPL) accounted for 40% of the company's revenue in fiscal 2016and made up 46% of all InvenSense's revenue in fiscal first quarter 2017.
InvenSense makes the gyroscopes and accelerometers that go into smartphones, particularly high-end ones, that help orient apps when the phone is being picked up or tilted. Apple is a major customer.Samsung used to be, until recently. The South Korea-based conglomerate now accounts for less than 10% of InvenSense's total revenue, down from 23% the same time a year ago.
The problem for InvenSense isn't just that it gets too much of its revenue from Apple, but also that its average selling prices (ASPs) are lower than they could be because Apple is such a large customer. Apple is able to put pricing pressure on the company and consequently drive down ASPs. So not only is InvenSense's stock price tied to how well or poorly Apple's iPhones are selling, but the company is likely being paid less for its technology because it relies so much on Apple.
This can be remedied of course, and InvenSense is certainly moving in that direction. In fiscal Q1 2016 the company earned 72% of revenue from component sales in its mobile segment, but that dropped to 63% in fiscal Q1 2017. Component sales from InvenSense's "Internet of Things and other" segment are partially to thank. The IoT segment now accounts for 25% of revenue, up from just 12% in fiscal Q1 2016. And revenue from IoT recently jumped 20% year-over-year.
The company's CEO, Behrooz Abdi, said on the fiscal Q1 2017 earnings call about IoT that,"... the large number of customers and applications with rapidly growing sensor content creates market diversification and margin improvement opportunities for us."
But InvenSense still has a long way to go before it sheds itsoverdependenceon Apple, and that should be disconcerting for investors.
The smartphone market ain't what it used to be
In the first quarter of 2016, IDC research noted that smartphone shipments were flat, with shipments ticking up by just 0.2%year-over-year, compared to growth of 16.7% in Q1 2015.That was the smallest year-over-year smartphone growth on record, according to IDC.
IDC said in a press release that the smartphone shipment stagnation is coming mainly from "strong smartphone saturation in developed markets" and year-over-year declines from Apple and Samsung.
Apple has posted two consecutive quarters of year-over-year declines, with iPhone sales slipping 16.3% from Q2 2015 to Q2 2016, and a 15% year-over-year drop in Q3 2016.Recent research from Gartner concurs with IDC's smartphone outlook. The company's research director,Roberta Cozza, said in June that, "The smartphone market will no longer grow at the levels it has reached over the last seven years."
Earlier this month, IDC's latest numbers showed just 1.6% smartphone growth for all of 2016, down from 10.4% last year. And the longterm outlook doesn't look great for developed markets (U.S., Canada, Japan, and Western Europe). IDC expects to see a compound annual growth rate of -0.2% from 2015 to 2020 for those markets. One glimmer of hope comes from emerging markets (Asia, Middle East, Africa, and Latin America) which are expected to see a 5.4% CAGR between 2015 and 2020.
InvenSense could, of course, still benefit from smartphone growth in emerging markets. But decreasing demand for new smartphones in developed markets could also meanfewer component sales and more pressure to look for new areas to sell its technology into.
It's not a house of cards, yet
InvenSense isn't out of options. The company is looking to new opportunities like Internet of Things devices and the burgeoning virtual reality and augmented reality markets to bring in more component sales.
But investors may have to wait around a long time to see the benefits from those endeavors, if at all. And in the meantime, the company is still too closely tied to Apple's success at a time when smartphone sales are plateauing.
A secret billion-dollar stock opportunity The world's biggest tech company forgot to show you something, but a few Wall Street analysts and the Fool didn't miss a beat: There's a small company that's powering their brand-new gadgets and the coming revolution in technology. And we think its stock price has nearly unlimited room to run for early in-the-know investors! To be one of them, just click here.
Chris Neiger has no position in any stocks mentioned. The Motley Fool owns shares of and recommends Apple and InvenSense. The Motley Fool has the following options: long January 2018 $90 calls on Apple and short January 2018 $95 calls on Apple. Try any of our Foolish newsletter services free for 30 days. We Fools may not all hold the same opinions, but we all believe that considering a diverse range of insights makes us better investors. The Motley Fool has a disclosure policy.