2 Oil Stocks I'd Buy, and 1 I Wouldn't Touch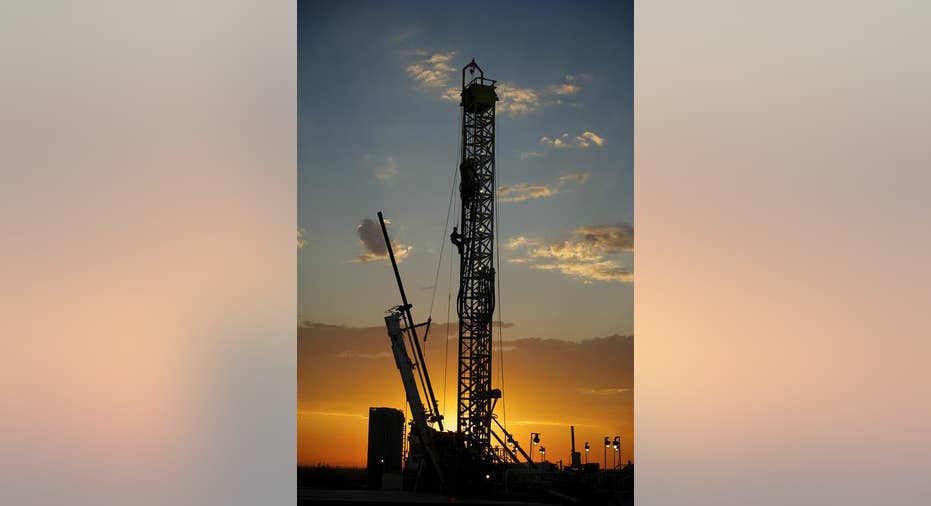 Image Source: Apache Corporation.
With oil now seemingly barreling higher by the day it's starting to cause investors to consider jumping back into oil stocks. However, that could prove to be problematic down the road because the oil market isn't out of the woods just yet. That's why I'd be very selective in what oil stocks are added to my portfolio, focusing only on those with the best shot at surviving if the oil market gets tripped up again. Two oil stocks that fit the bill are ConocoPhillips and Apache . Both of them are in much better financial shape thanVanguard Natural Resources , which is an oil stock I wouldn't touch right now.
Giving credit where credit is dueAside from being larger in size and much more diversified by asset class and geography, the main thing ConocoPhillips and Apache have going for them right now is their balance sheet strength. Both currently have investment grade credit ratings with the three major rating agencies with ConocoPhillips' credit rating currently A/Baa2, whichis slightly better thanApache's BBB/Baa3 rating. That said, if they needed the capitalboth companies have the ability to issue new debt at fairly favorable rates because of their solid investment grade credit ratings.
Further, both have substantial current liquidity, with Apache currently having $5 billion in liquidity, which includes both cash on its balance sheet and the availability on its revolving credit facility. ConocoPhillips has a similarly strong liquidity position, with a whopping $8 billion in liquidity as of the end of last year.
Maxed out at the worst possible momentContrast this with Vanguard Natural Resources, which in a recent update noted that it had borrowed $1.69 billion of the $1.78 billion it had available to it on its revolving credit facility. That left it with a mere $96.6 million in liquidity after it borrowed an unbelievable 94% of its available borrowing capacity. That's a potentially huge problem for the company because its banks redetermine the borrowing base on that facility twice a year, with its next redetermination due this spring.
There's a very good likelihood that the company's borrowing base will be significantly reduced this spring, potentially being cut below its outstanding borrowings. Such a reduction would trigger a repayment cause whereby the company would need to make six equal monthly repayments to correct the deficiency. While the company has tried to get out ahead of this looming deadline by selling assets, its most recent sale would only reduce its outstanding borrowings by $280 million, leaving it with 79% of its capacity still used up. Needless to say, its financial situation is very tight right now, which could sink the company if oil prices take another turn for the worse.
That lack of liquidity is one reason why its credit rating was recently cut from B3 to Caa3. It is a rating cut that implies a default is just around the corner.
Investor takeawayWith investment grade credit ratings and a boatload of liquidity, Apache and ConocoPhillips are more than likely going to survive this downturn, even if oil takes another deep dive. The same can't be said for Vanguard Natural Resources, which is running low on liquidity and time. That's why I'd avoid that oil stock for now, and instead consider buying ConocoPhillips or Apache.
The article 2 Oil Stocks I'd Buy, and 1 I Wouldn't Touch originally appeared on Fool.com.
Matt DiLallo owns shares of ConocoPhillips. The Motley Fool has no position in any of the stocks mentioned. Try any of our Foolish newsletter services free for 30 days. We Fools may not all hold the same opinions, but we all believe that considering a diverse range of insights makes us better investors. The Motley Fool has a disclosure policy.
Copyright 1995 - 2016 The Motley Fool, LLC. All rights reserved. The Motley Fool has a disclosure policy.