2 Little-Known Dividend Stocks That Could Make You Rich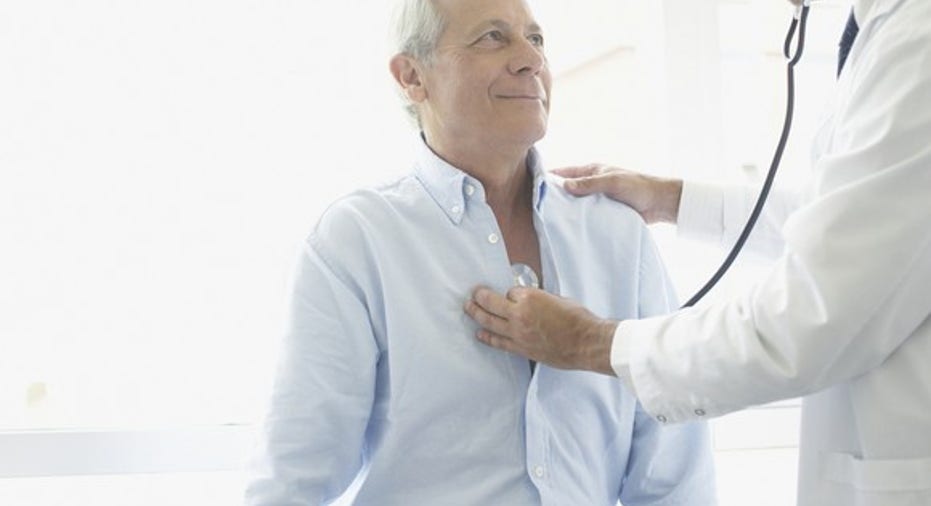 I write about the real estate sector frequently, as I believe it's full of compelling dividend growth opportunities investors can take advantage of for decades to come. Some of the best opportunities can be found in the lesser-known REITs, so here are two examples that could give you excellent income with lots of growth potential.
A defensive property type with lots of room to grow
I've written many times about the potential of healthcare real estate as a long-term investment.
Image source: Getty Images.
In a nutshell, there are three main reasons I feel this way:
The U.S. population is aging rapidly, which will greatly increase demand for healthcare.
The industry is fragmented and in the early stages of REIT consolidation, with less than 15% of all healthcare properties REIT-owned.
Healthcare real estate is an inherently defensive asset. Not only do long-term lease structures help minimize turnover, but healthcare doesn't suffer much during recessions.
One smart REIT to invest in healthcare real estate is Physicians Realty Trust (NYSE: DOC), which primarily focuses on medical office properties. The company owns 246 properties consisting of more than 10 million rentable square feet, and seeks to use its physician and hospital relationships to invest in off-market properties that maximize investor returns.
In addition to the unique investment approach, Physicians Realty Trust also has the advantage of not being too reliant on any one tenant. Whereas many major healthcare REITs rely on one or two operators for a large percentage of their rental income, Physicians Realty Trust doesn't get more than 6.3% of its rent from any single tenant.
Since its 2013 IPO, the company has grown rapidly from $124 million in real estate investments to nearly $3 billion, and continues to do so. And, it projects between $800 million and $1 billion in additional acquisitions during 2017 alone. Its 4.6% dividend yield represents just 83% of current funds from operation (FFO), and with the company expecting to grow rapidly, I'd be surprised if the dividend didn't continue to grow with it.
A smart way to buy single-family rental properties
American Homes 4 Rent (NYSE: AMH) is a unique residential REIT specializing in single-family rental homes. As of the end of 2016, the company owns 48,422 homes in 22 states, about 95% of which are leased.
Image source: Getty Images.
From a long-term investment perspective, the reasons for investing in single-family real estate make sense. For starters, the market for single-family rental homes is highly fragmented and is in the very early stages of REIT consolidation. In fact, there are only three publicly traded REITs specializing in single-family homes, and American Homes 4 Rent is the largest by a wide margin, with a $5.5 billion market cap. Meanwhile, there are more than 15 million single family rental homes in the U.S.
This translates to lots of room for growth, as well as opportunities to enjoy the efficiency benefits that come with being a market leader. As an example of this large-scale efficiency, consider that American Homes 4 Rent has a fully internalized property management team, which minimizes maintenance costs, improves customer service, and keeps overall management costs lower than other single-family landlords.
As far as financial strength goes, American Homes 4 Rent has a low leverage ratio of just 29.1% debt-to-capitalization, and also has $794 million in liquidity to pursue attractive opportunities as they come up.
One area where I'd like to see improvement is the dividend. American Homes 4 Rent pays a dividend yield of just 0.9%. However, the company's core FFO for 2016 was $0.97 per share, nearly five times the annual dividend, and 34% higher than it was in 2015. So, the company certainly has room to raise the dividend, and I wouldn't be surprised to see it happen in 2017.
Buy for the long term
As a final though, no stocks that "could make you rich" are without risk, and these two are certainly no exception. There are several factors that could cause these stocks to drop, and investors should expect some volatility, especially since these are both relatively young companies.
However, I believe that any negative factors are likely to be short-lived, and over time, these stocks should deliver excellent returns for investors. So, invest with the long-term in mind.
10 stocks we like better than American Homes 4 RentWhen investing geniuses David and Tom Gardner have a stock tip, it can pay to listen. After all, the newsletter they have run for over a decade, Motley Fool Stock Advisor, has tripled the market.*
David and Tom just revealed what they believe are the 10 best stocks for investors to buy right now... and American Homes 4 Rent wasn't one of them! That's right -- they think these 10 stocks are even better buys.
Click here to learn about these picks!
*Stock Advisor returns as of February 6, 2017
Matthew Frankel has no position in any stocks mentioned. The Motley Fool has no position in any of the stocks mentioned. The Motley Fool has a disclosure policy.