2 Incredibly Cheap Car Stocks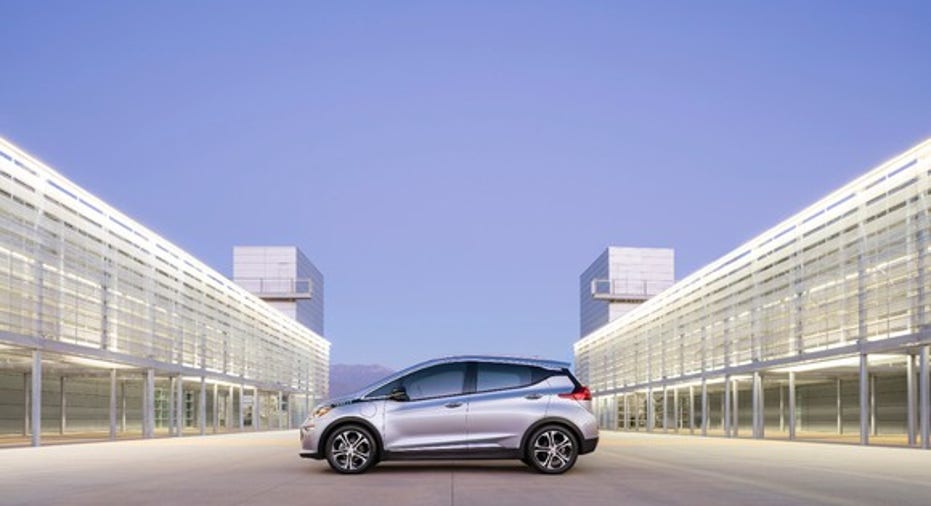 2017 Ford F-150 Raptor. Image source: Ford.
The U.S. auto industry has made an incredible recovery since the recession, when all of the industry's warts seemed to show at once. Cost structures have improved, quality is better, and customers are back to buying big, high-margin vehicles again.
Still, Ford and General Motors can't seem to get any love from the market. Both companies are being treated like a disaster is around the corner; given their up and down history, it's understandable that investors would be worried. Here's why I think both are cheaper than you might realize and can make great long-term investments.
Valuation is ridiculously low
If you look at the P/E ratios of Ford and General Motors, it's hard not to come away seeing a lot of value. Both stocks have mid-single digit P/E multiples, and analysts are expecting earnings to grow through 2017.
F PE Ratio (TTM) data by YCharts
One reason valuations may be so low is that investors don't think this party will last. Americans are buying trucks and SUVs at a pace not seensince the mid-2000s, before the industry's struggles amidst the "Great Recession." Electric vehicles and ride sharing could also be long-term threats to current profitability. But by the time those challenges become big enough to impact operations, these companies may have time to adapt.
Balance sheets are looking strong
What got auto companies in trouble during the last recession was debt. Both Ford and GM have learned that lesson in a big way.
At the end of the first quarter, Ford had just $13 billionin automotive debt, and GM had $10.8 billionof similar debt. That's a manageable level given the net income of $8.9 billion and $10.7 billion, respectively, for the companies in the last twelve months.
Financially, unless there's a major economic meltdown on the horizon, both companies should be well-prepared for whatever ups and downs the market has to throw at them.
The Chevy Bolt is General Motors' big bet on electric vehicles. Image source: General Motors.
Preparing for the future
The investments both Ford and GM are making in the future merit consideration as well. GM is going to launch the Bolt later this year, beating Tesla Motors to market with a 200-mile range EV for the masses. It's also made a $500 million investment in Lyft, partly to get into self-driving vehicles.
Ford says it already has 10 driverless cars on the road and will have 30 in testing by the end of the year. It hasn't been as aggressive in electric vehicles, but the company does have a presence in EVs with the Focus Electric, so it has an eye on the future.
Given all of the competitive threats coming their way, it's easy to be concerned about Detroit's ability to adapt. But I think the lessons of the last decade will help them navigate these challenges and come out on top.
Big autos are incredibly cheap today
Given their great valuations, solid balance sheets, and investments in future technology, I think Ford and General Motors are both well-prepared for the future and are great stocks for investors. A lot of pessimism is already priced in, and if the companies sustain the next downturn better than expected, investors should finally believe Detroit has learned its lessons from the great recession.
The article 2 Incredibly Cheap Car Stocks originally appeared on Fool.com.
Travis Hoium owns shares of Ford. The Motley Fool owns shares of and recommends Ford and Tesla Motors. The Motley Fool recommends General Motors. Try any of our Foolish newsletter services free for 30 days. We Fools may not all hold the same opinions, but we all believe that considering a diverse range of insights makes us better investors. The Motley Fool has a disclosure policy.
Copyright 1995 - 2016 The Motley Fool, LLC. All rights reserved. The Motley Fool has a disclosure policy.