2 Incredible Dividend Stocks You've Never Heard Of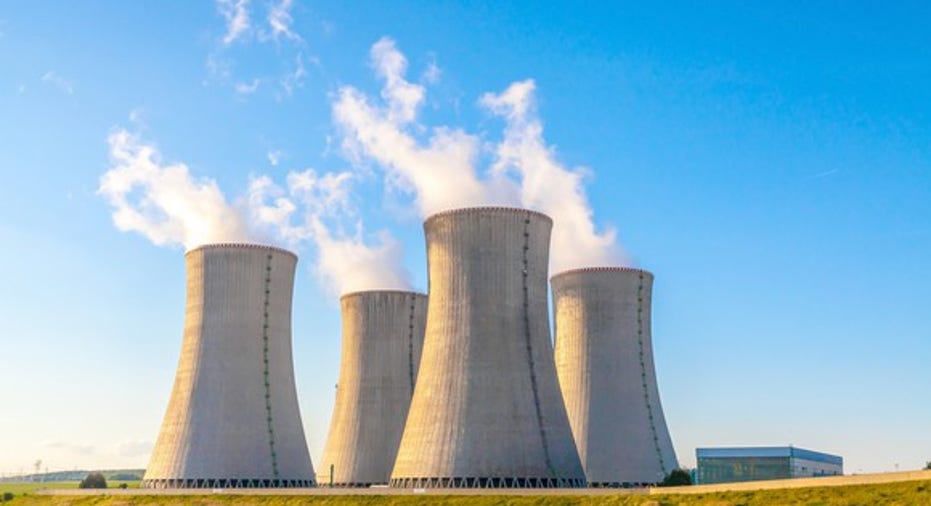 There's something inspiring about finding a hidden gem, in this case a relatively unknown stock, that everyone else has overlooked. It's why gold detectors have existed for decades -- because there will always be someone willing to look for something nobody else has uncovered -- or why archaeologists can dig their entire lives with only the hope of making one major game-changing discovery.
With that in mind, I wanted to try and dig up some overlooked dividend stocks that have potential to grow their dividend yield, as well as top and bottom lines.
Covanta's Dublin facility. Image source: Covanta's media gallery.
Turning trash into treasure
Covanta Holding Corporation (NYSE: CVA) is likely a name few investors recognize, due to its operations being in arguably the least sexy industry: waste disposal. However, that's partly why this is an intriguing business -- because people will actually pay the company to take trash, which it processes into energy and then sells the energy back to the world. How many companies can you name that get paid to take the fuel they create a product or service with?
Let's take a look at the company's business and the upside it offers; it also offers a dividend yield of 6.6% while investors wait for the upside to play out.
With a strong business model -- which generates about 67% of revenue from taking waste and 26% from selling energy -- the stock has merely treaded water over the past five years because of a couple of factors. One factor is that right here in the U.S., which would be a huge potential market, landfills remain a cheap and readily available option. That's different than the situation in Europe, where space is more limited and incineration is much more common.
But the future for this stock could change thanks to a recent decision by New York City to award Covanta with the city's contract. Not only is that a big contract win, but it could set the new standard for an accelerated adoption of incineration for other major cities in the U.S. market.
That's one major catalyst, but it could take years to play out. Another one, that's in the near term, is the completion of Covanta's Dublin project, which will come on line in late 2017. The project is 70% completed and it was done cost effectively, with a total capital investment of 500 million euros, at less than nine times adjusted EBITDA (earnings before interest, taxes, depreciation, and amortization).
Lastly, upside exists for the company if commodity prices recover. That's because the company also generates some revenue from selling metal by-products from its solid-waste combustion, though with weak prices currently, the category hasn't been able to move the company's top line.
If the Dublin project completes without a hitch, commodity prices recover, and New York helps speed the adoption of waste incineration in the U.S., Covanta's stock price won't be treading water for much longer -- and a yield topping 6% sure looks tempting for investors willing to wait for the company's growth story to gain traction.
Image source: Getty Images.
China goes nuclear!
China and its growing middle class have been a core investment thesis for many companies; stories have run the gamut from boosting sales of smartphones, to major automakers looking to crack a huge market. China is also a major cornerstone for potential investors of Cameco Corp. (NYSE: CCJ). Currently, Cameco offers investors a dividend yield of 3.1% and a lucrative long-term growth story, if you believe in the potential of nuclear reactors.
Cameco, likely a company you've never heard of, produced 27.2 million pounds of uranium last year alone, solidifying it as one of the world's largest uranium producers. That production is likely to increase by 25% to 30% by the end of 2019 as management plans to substantially increase its output.
That extra output will come in handy once the market works through the supply glut of uranium that exists currently due to the Fukushima-related reactor shutdowns. While power from nuclear reactors doesn't generate much attention in the U.S., China's nuclear reactor fleet is set to surge in numbers.
Currently, China has 34 nuclear reactors in operation, with another 20 under construction and many more about to begin construction. China plans to build some of the world's most advanced reactors in the future with a doubling of nuclear capacity to 58 gigawatts electrical (GWe) by 2020-2021, and then a jump to 150 GWe by 2030. Also, new reactors in India, South Korea, and Russia, and even reactor restarts in Japan, should increase demand of uranium in the years ahead.
As any mining stock, it's part of a cyclical industry that has been a pretty brutal area for investors in recent years. That's likely to change, and when uranium prices rebound, Cameco stands well-positioned to benefit as it ranks among the lower-cost producers and has an enviable asset base led by its high-grade McArthur River mine in Saskatchewan.
There's also a long-term catalyst for nuclear energy, and thus for Cameco. As the world continues to deal with growing emissions of carbon dioxide -- a greenhouse gas contributing to global warming -- nuclear reactors offer a realistic option to generate energy and reduce greenhouse emissions. There are many hurdles and challenges to making nuclear reactors a mainstream option, including operational safety and waste disposal, to name a few, but if those challenges can be solved, Cameco could be a huge long-term winner.
A secret billion-dollar stock opportunity The world's biggest tech company forgot to show you something, but a few Wall Street analysts and the Fool didn't miss a beat: There's a small company that's powering their brand-new gadgets and the coming revolution in technology. And we think its stock price has nearly unlimited room to run for early in-the-know investors! To be one of them, just click here.
Daniel Miller has no position in any stocks mentioned. The Motley Fool has no position in any of the stocks mentioned. Try any of our Foolish newsletter services free for 30 days. We Fools may not all hold the same opinions, but we all believe that considering a diverse range of insights makes us better investors. The Motley Fool has a disclosure policy.