2 Iconic American Retailers Turn to Appliances in the Battle Against Amazon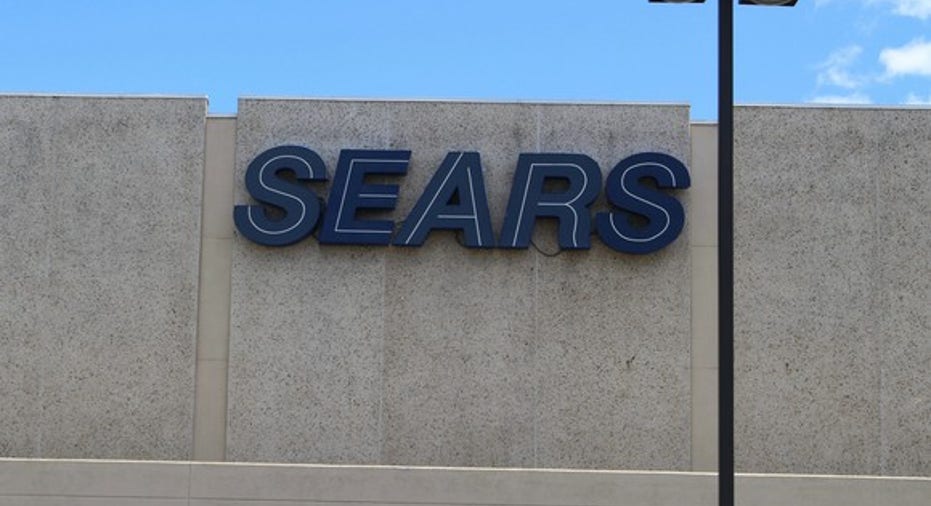 Sears Holdings and J.C. Penney both see refrigerators, ovens, microwaves, air conditioners, and other appliances as a key to turning around their retail woes and both chains have big plans to capture the market for these items. J.C. Penney has expanded a 22-store pilot program selling appliances to 500 stores -- about half its total. That returns the retailer to a category which it had been out of for over 30 years.
Partly to counter that move and partly to not abandon parts of the country where it once operated full-size stores, Sears is launching its first stand-alone Sears Appliances location this week. The 10,000-foot concept (about 10% the size of a regular Sears location) is being tested in Fort Collins, Colorado, with an eye toward quick expansion if the pilot resonates with customers.
Sears has been slowly shrinking its store count. Image source: author.
It's a case of both chains looking for an answer to dwindling sales due largely to the growth of Amazon.com , along with other online retailers.
What is Sears doing to protect its appliance business?
Amazingly Sears is still the top seller of appliances in the United States, doing about $4 billion annually in the category driven partly by its own Kenmore line, according to Fortune. That's a big number when you consider that the entire company, which includes Kmart stores, had $25.1 billion in sales in 2015.
One of the key advantages in selling appliances that Sears has over Amazon -- having physical retail stores -- has been diminishing as the company closes full-size locations. It has been a slow bleed, but the chain has gotten smaller each year. Sears now has 709 full-line locations, down from 842 as of January 2011 and 10 more are slated to close this summer.
In theory, the company could launch the smaller appliances-only model in the markets where it once had full-size stores. That would allow it to protect that market niche from Amazon (and other retailers), allowing consumers a hands-on opportunity to shop without the overhead of a traditional 100,000-square-foot store.
"The store in Ft. Collins is a great example of how we are focusing on our best categories, stores and members and how the right blend of a physical store with Sears' digital capabilities can deliver a fresh, innovative and convenient way for our members to shop," said Sears Customer Experience Vice President Leena Munjal in a press release.
How is J.C. Penney taking on appliances?
While Sears has built a reputation in appliances for pretty much as long as the category has existed, J.C. Penney has not sold them for over 33 years. The company has moved very quickly in expanding its pilot program into about 500 stores.
"Since launching major appliances in 22 stores last February, the response has been outstanding," said CEO Marvin Ellison in a press release. "The pilot confirmed that we should not limit our business to apparel and soft home in order to achieve significant revenue growth."
Basically, the struggling retailer has seen that its rival still does well with appliances and it wants a piece of the action. That's a smart move especially when Sears has bee ceding territory by closing stores. Of course, if the chain decides to quickly expand its smaller-format Sears Appliances concept, it could lead to more head-to-head battles with J.C. Penney.
Why are appliances an attractive category?
While consumers are willing to buy a lot of things from Amazon, it seems logical that there would be some resistance to buying most major home appliances without actually seeing them. In addition, while the online retailer sells every major appliance category, in many cases it simply offers delivery to your door while Sears and J.C. Penney will install as well as remove old units.
But even if Amazon does continue to win market share in this category, there may still be room for both Sears and J.C. Penney to grow. Euromonitor International estimates the U.S. home appliance industry had $29 billion in revenue in 2015, which will grow to $38 billion by 2020, Fortune reported.
By expanding operations in a growing category Sears, which has delivered 11 straight quarters of comparable-store sales declines, can open profitable, smaller stores, with much less overhead than its traditional locations. J.C. Penney, on the other hand, can use appliances to eek more dollars out of its current store locations, specifically at first, at least for now, in markets Sears has exited.
Appliances may not be the full answer for either of these retailers, but they look like an important piece of the puzzle. The category is growing and if it's not Amazon-proof, it's at least Amazon-resistant. Both retailers are making smart moves, but they will have to continue to adapt quickly as improving digital sales tools make Amazon and other online retailers more viable threats.
The article 2 Iconic American Retailers Turn to Appliances in the Battle Against Amazon originally appeared on Fool.com.
Daniel Kline has no position in any stocks mentioned. He purchased his large, off-brand television from Sears. The Motley Fool owns shares of and recommends Amazon.com. Try any of our Foolish newsletter services free for 30 days. We Fools may not all hold the same opinions, but we all believe that considering a diverse range of insights makes us better investors. The Motley Fool has a disclosure policy.
Copyright 1995 - 2016 The Motley Fool, LLC. All rights reserved. The Motley Fool has a disclosure policy.