2 Great High-Dividend Stocks On Sale Right Now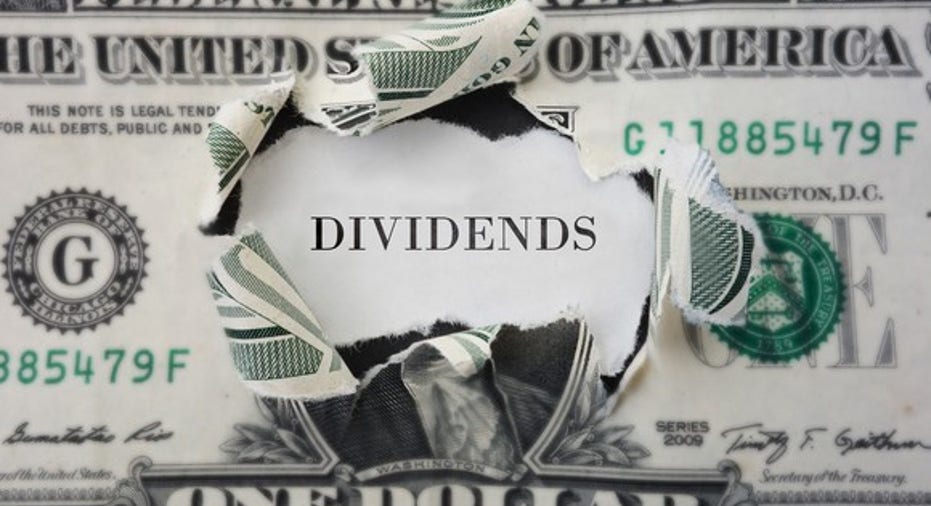 Image source: Getty Images.
Now that Donald Trump has been elected president, the market seems to have shaken off the post-election jitters. In fact, as I write this at noon on the day after the election, the Dow Jones Industrial Average has reversed course and is up about 200 points. Not all stocks are rallying, however, and many REITs are taking a beating. Here are two great REITs for the long term that are worth a look while they're on sale.
High-quality healthcare REIT
After recently completing the spinoff of its skilled-nursing and post-acute-care facilities, healthcare REIT HCP (NYSE: HCP) is now left with a portfolio of high-quality, private-pay healthcare properties and can focus on delivering consistent returns for shareholders.
Not only has HCP gotten rid of its troubled assets, but it is making some other big moves to ensure long-term success. Along with its latest quarterly report, HCP announced the sale of 64 of its properties that are occupied by Brookdale Senior Living, a move that will improve the company's tenant diversity. The company also announced that it plans to use substantially all the proceeds from the spinoff and property sales to pay off debt and improve its balance sheet.
After these moves, HCP will have an overall leverage ratio of 45%, which it hopes to improve to 40% by the end of 2017, with the goal of regaining its former Baa1/BBB+ credit ratings. The company currently has $810 million worth of properties in development, and plans to grow in a sustainable, responsible manner going forward.
Since the spinoff was finalized on Oct. 31, HCP is down by approximately 5%, despite all of its recent progress and ambitious goals. With the stock trading for just over 15 times management's guidance for 2017 funds from operations and a 5% dividend yield, now could be a good time to add the new HCP to your portfolio.
The right kind of retail
Leading net-lease retail REIT Realty Income (NYSE: O) is down more than 21% from its peak in July, including a drop of nearly 5% the day after the election. While Realty Income is admittedly not the cheapest REIT from a valuation perspective, there are several reasons why it's one of my biggest stock holdings.
For starters, Realty Income's portfolio is mainly composed of retail tenants that are recession-resistant, competition-resistant, or both. The company's three largest tenants illustrate this point: Walgreens sells non-discretionary goods that people need in good economic times and bad. FedEx is a service-based business and is extremely resistant to competition. And Dollar General offers bargains that not even the biggest online retailers can consistently match.
Also, the tenants sign long-term leases with initial terms of 15-20 years. Not only do these leases typically have rent increases built right in, but they also require the tenants to pay property taxes, building insurance, and maintenance. In other words, Realty Income has virtually no variable expenses of property ownership, and has a predictable, growing income stream with minimal turnover.
Realty Income pays its dividends monthly, and thanks to the recent drop in price, the stock is now yielding 4.3% annually. It has increased its dividend 88 times since its IPO in 1994, and more impressively, has averaged total returns of 17.9% per year. To put this in perspective, a $10,000 investment in Realty Income in 1994 would be worth nearly $375,000 today.
Why are REITs falling?
There are a few possible reasons that REITs could be underperforming in the wake of the election. Mainly, REITs tend to be extremely sensitive to interest rates, or the market's perception of where interest rates may be headed. If interest rates rise faster than expected, REIT stocks are affected in two ways.
First, higher interest rates obviously make it more expensive for REITs to borrow money, which generally translates into lower margins on acquired properties. Second, they create selling pressure on REITs, as other, "safer," income-generating investments like bonds can start to look more attractive.
If Donald Trump's tax cuts and other initiatives generate the type of growth he has claimed they would, it could lead to higher-than-expected inflation and result in interest rate growth.
However, it's important to point out that HCP and Realty Income have delivered strong returns to investors for decades, including during high-growth and low-growth periods, under Democratic and Republican presidents, and in all sorts of economic climates. Over the long term, these companies are winners. So, regardless of any short-term uncertainty, now may be a great time to buy, while they're on sale.
10 stocks we like better than Realty Income When investing geniuses David and Tom Gardner have a stock tip, it can pay to listen. After all, the newsletter they have run for over a decade, Motley Fool Stock Advisor, has tripled the market.*
David and Tom just revealed what they believe are the ten best stocks for investors to buy right now... and Realty Income wasn't one of them! That's right -- they think these 10 stocks are even better buys.
Click here to learn about these picks!
*Stock Advisor returns as of November 7, 2016
Matthew Frankel owns shares of FedEx, HCP, and Realty Income. The Motley Fool owns shares of and recommends FedEx. Try any of our Foolish newsletter services free for 30 days. We Fools may not all hold the same opinions, but we all believe that considering a diverse range of insights makes us better investors. The Motley Fool has a disclosure policy.