2 Factors Behind Detroit Automakers' Woes in China Last Month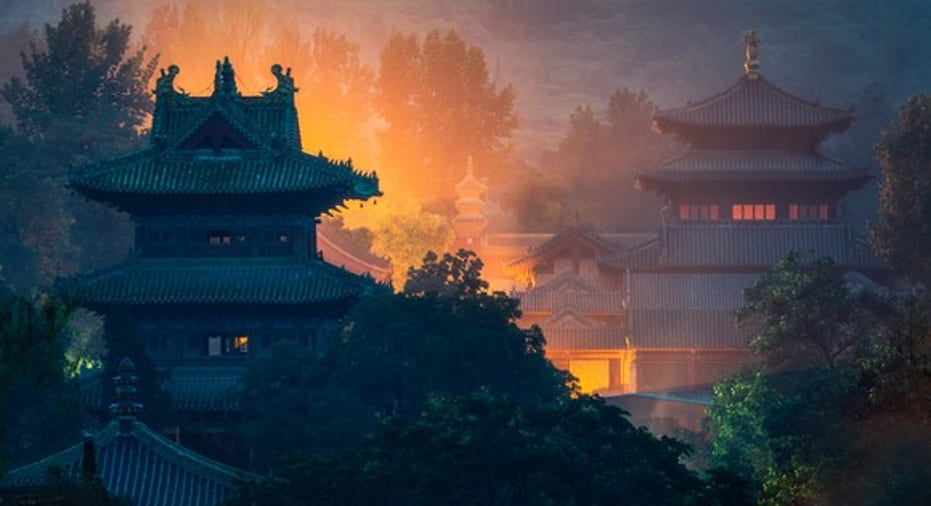 Image source: Getty Images.
All eyes were on major automakers' results in China this week, and investors were braced for the impact for a couple of reasons. Despite General Motors (NYSE: GM) and Ford Motor Co. (NYSE: F) each posting record annual sales last year, the odds were stacked against them starting 2017 with similarly strong numbers.
After more than a year of Chinese government incentives that halved the purchase tax on vehicles with 1.6-liter engines or smaller from 10% to 5%, Beijing began to shift back toward its norm, bumping the tax rate up to 7.5% last month. Anticipation of that move almost certainly pulled some sales forward from January to the end of 2016 as buyers took advantage of the soon-to-diminish tax break. Worse yet, China's weeklong Lunar New Year holiday always disrupts production and sales, but because it hits at varying times on the Western calendar, it makes year-over-year sales comparisons in China difficult for the early months of the year.
Those two factors contributed to January sales plunges for General Motors and Ford of 24% and 32%, respectively. Let's look at the highlights from the reports of Detroit's two largest automakers, and consider what investors can expect for February.
Cadillac sales surge
Starting from the top, General Motors and its joint ventures delivered 321,264 units in January, but its Cadillac luxury lineup offered investors a bright spot: The brand posted its best-ever monthly delivery total in China. Cadillac deliveries soared 116% compared to the prior year, to a total that exceeded 18,000 units. For context, consider that 2016 was Cadillac's best year in China, when its deliveries totaled just over 100,000. Expect that record to get shattered this year.
"We are seeing strong growth momentum with Cadillac as we continue to build our product lineup in the fast-growing luxury segment," said GM China President Matt Tsien in a press release. "We are well positioned to meet the demand from consumers for higher-end vehicles. As a result, we expect 2017 to be another year of positive results."
New-vehicle sales growth in China is expected to slow to 5% this year, compared to the near 14% jump automakers enjoyed last year. However, GM's portfolio should remain very competitive, with 18 new and refreshed models hitting the road this year.
Passenger car woes
It should come as no surprise -- although that doesn't make the sales decline sting less -- that Ford's sales plunged when the purchase tax rose; the increased cost naturally put the brakes on demand for the smaller cars that are the backbone of Ford's sales in China. That, in combination with the month having five fewer selling days due to the Lunar New Year holiday, sent Ford's total sales in China down from 130,832 units in January 2016 to 88,432 units last month.
On the bright side, Ford's Edge and Mustang posted all-time record months in the market. Sales of the Mustang more than doubled and the Edge and Explorer managed to post year-over-year gains despite the headwinds, which suggests demand remains strong for those vehicles unaffected by the increase in small-vehicle purchase tax.
Those gains are also great news because in order for Ford to become more profitable in China, it will have to increase sales of larger SUVs, performance vehicles, and Lincoln luxury vehicles there. Turning China into a second pillar of top-line and bottom-line growth will be critical to Ford's overall growth story as sales plateau in the more-profitable North America market.
The negative impact from the increased purchase tax should fade throughout the first quarter, and February's year-over-year sales comparisons will be much more favorable than January's. Investors who want to makeaccurate year-over-year comparisons would be wise to wait until all of Q1 is in the books before trying to judge how Detroit is doing now in China.
10 stocks we like better than FordWhen investing geniuses David and Tom Gardner have a stock tip, it can pay to listen. After all, the newsletter they have run for over a decade, Motley Fool Stock Advisor, has tripled the market.*
David and Tom just revealed what they believe are the 10 best stocks for investors to buy right now... and Ford wasn't one of them! That's right -- they think these 10 stocks are even better buys.
Click here to learn about these picks!
*Stock Advisor returns as of February 6, 2017
Daniel Miller owns shares of Ford and General Motors. The Motley Fool owns shares of and recommends Ford. The Motley Fool recommends General Motors. The Motley Fool has a disclosure policy.