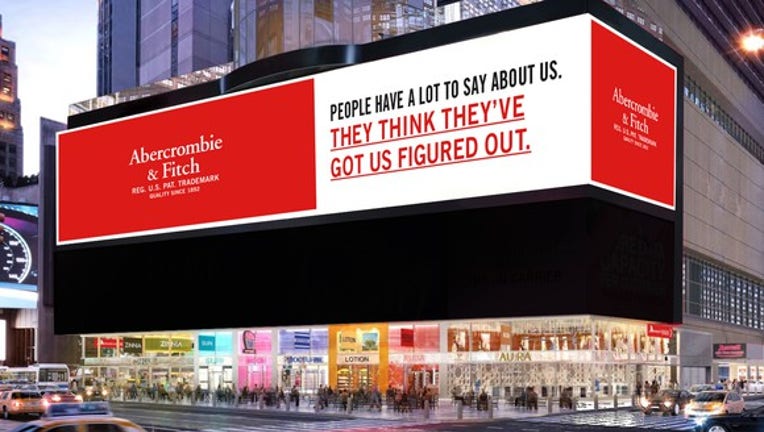 With interest rates set to rise next year, many dividend stocks could tumble as bonds become better wealth preservation vehicles for conservative investors. To sidestep that imminent sell-off, investors should be very choosy with their dividend plays next year.
Image source: Pixabay.
Dividend stocks with poor earnings growth, unsustainable payout ratios, or inconsistent dividend hikes should be avoided at all costs. This means that stocks such as Windstream Holdings (NASDAQ: WIN) and Abercrombie & Fitch (NYSE: ANF) -- which might attract investors with their high yields -- could be unsafe to own in 2017.
Windstream Holdings
Windstream Holdings provides network, data, and cloud communications services to businesses in mostly rural areas across 18 states. It also offers bundled broadband, security, voice, and digital TV services to residential customers with129,000 miles of fiber coverage.
Windstream serves 1.4 million residential households, which is a tiny customer base compared with other telco giants, but it's still ranked as one of the top 20 ISPs in America. Windstream's core strategy is inorganic growth. Windstream has acquiredeight smaller broadband players since 2009 and recently agreed to merge withEarthlink (NASDAQ: ELNK) in a $1.1 billion deal. It also spun off its real estate assets into a separate publicly traded REIT, called CS&L (NASDAQ: CSAL), last April, which was accompanied by a dividend cut for Windstream shares.
Windstream currently pays a quarterly dividend of $0.15, which equals a forward yield of 7.8%. However, that payout hasn't been raised for six straight quarters. Windstream paid out $59.2 million in dividends over the past 12 months, which is unsustainable because it had a negative free cash flow of $171.9 million during that period.
Windstream's revenue has declined annually for three straight quarters, because of waning demand from smaller businesses and wholesale services. It also posted a net loss of $66 million last quarter, compared with a loss of $7 million in the prior-year quarter. Those falling numbers and Windstream's negative cash flow indicate that investors should stick with other dividend stalwarts.
Abercrombie & Fitch
Abercrombie & Fitch has become the poster boy for retail failure over the past few years. The apparel retailer's comparable-store sales have slumped for15 straight quarters, with relatively flat performance at its Hollister brand failing to offset double-digit declines at its namesake brand.
A&F and many of its peers have struggled to counter "fast fashion" rivals such as H&M and Zara, which offer cheap apparel which is rotated within weeks instead of quarters.To make matters worse, A&F still hasn't appointed a new CEO after its controversial CEO, Mike Jeffries, resigned two years ago.
Image source: Abercrombie & Fitch.
A&F is trying to win back shoppers by phasing out its logo apparel, closing stores, reducing the music and scent levels at its stores, and launching marketing campaigns focused on "self confidence" to erase Jeffries' comments about A&F being an "exclusionary" brand which wasn't aimed at unattractive people. But Wall Street still isn't convinced -- analysts expect it to post a net loss on a 5% decline in revenue this year.
Those headwinds make A&F's forward yield of 6.2% look wobbly. Its payout ratio of 123% indicates that its lack of earnings can't cover its dividend payments, and it hasn't raised its payout for three straight years.
However, A&F's dividend payments over the past 12 months only used up 42% of its free cash flow. This means that A&F can keep paying its quarterly dividend of $0.20 for the foreseeable future, but the risks of the stock plummeting outweigh the rewards of a high yield. Moreover, A&F's P/E of 64 seems ridiculously high relative to the industry average of 24 and its earnings growth potential.
The key takeaway
I've covered many other bad dividend stocks in prior articles, but investors shouldn't completely avoid income stocks next year. They should focus instead on companies with solid earnings growth, sustainable payout ratios, and valuations that are lower than their industry peers -- three criteria that Windstream and A&F clearly don't meet.
10 stocks we like better than Abercrombie and Fitch When investing geniuses David and Tom Gardner have a stock tip, it can pay to listen. After all, the newsletter they have run for over a decade, Motley Fool Stock Advisor, has tripled the market.*
David and Tom just revealed what they believe are the 10 best stocks for investors to buy right now... and Abercrombie and Fitch wasn't one of them! That's right -- they think these 10 stocks are even better buys.
Click here to learn about these picks!
*Stock Advisor returns as of Nov. 7, 2016
Leo Sun has no position in any stocks mentioned. The Motley Fool has no position in any of the stocks mentioned. Try any of our Foolish newsletter services free for 30 days. We Fools may not all hold the same opinions, but we all believe that considering a diverse range of insights makes us better investors. The Motley Fool has a disclosure policy.