2 Bullish Analyst Notes Push Apple, Inc. Closer to All-Time Highs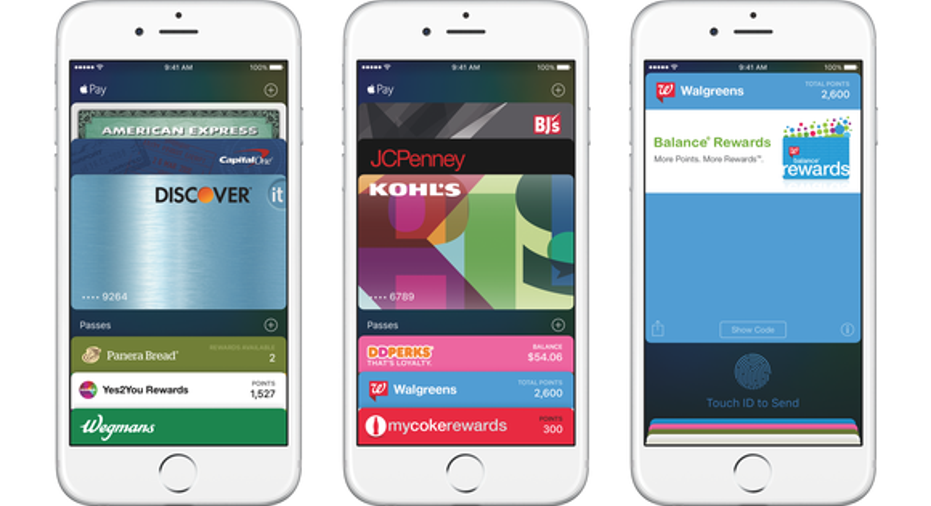 It's been nearly two long years, but Apple (NASDAQ: AAPL) shares are back at all-time highs last seen in April 2015. The record trade set back then was $134.54, and shares are currently trading within pennies of it. Investors have spent much of the past year fretting about peaking iPhone sales, with the modest gain posted in the fourth quarter quelling some concerns.
Shares are rising today as at least two Street analysts are taking bullish stances: Goldman Sachs analyst Simona Jankowski and UBS analyst Steve Milunovich.
Services should be worth more
Milunovich believes that even at record prices, Apple shares are still undervalued. The analyst points to the company's services business, believing that investors aren't fully appreciating the growing segment. For reference, services revenue comprises 12% of total sales over the past four quarters. While Apple doesn't break out profitability by segment, services are generally always higher-margin than hardware. That's particularly true for the agency model used in the App Store, since Apple only recognizes the net portion of what it keeps (as opposed to the wholesale, where Apple must record costs as well, which is used for iTunes Music downloads).
Apple Pay is part of Apple's growing portfolio of services. Image source: Apple.
Apple's installed base continues to grow, and the company enjoys extremely high levels of customer retention. New and existing customers continue to spend more and more on digital content and services. The number of customers transacting is jumping double digits, as is the average revenue per paying customer; Apple is hoping to double services revenue over the next four years. Milunovich believes that if the market were to value Apple's services business in line with other publicly traded comparable peers, shares would "be at least 10% higher."
The analyst reiterated a buy rating this morning alongside a $138 price target.
3D sensing and augmented reality could be the next big thing
Jankowski similarly reiterated a buy rating this morning, but meaningfully increased her price target from $133 to $150.
The analyst is bullish on the prospect of this year's 10th-generation iPhone including innovative new features like 3D-sensing technology from Lumentum (NASDAQ: LITE). The potential iPhone supplier reported earnings last week and noted on the call that it had "shipped our first revenue into what we believe could be a high-volume mobile device application," and that the company is "very encouraged by the progress and key milestones achieved to date on this application." When pressed further about receiving "more visibility into one customer in particular," CEO Alan Lowe said there were multiple mobile device manufacturers that are sampling the company's offerings. Lowe added: "I would hate to give away any of their secrets, and as we start including meaningful revenue in our guidance, we will talk more and more about it. But suffice it to say that the milestones that we achieved over the last six months increase my confidence in our ability to make 3D sensing a meaningful part of our business as we look forward."
Jankowski believes that Apple could be using 3D sensing to implement some type of augmented reality (AR) application, which CEO Tim Cook has been talking an awful lot about lately. This has the potential to be the next iPhone's killer feature.
10 stocks we like better than AppleWhen investing geniuses David and Tom Gardner have a stock tip, it can pay to listen. After all, the newsletter they have run for over a decade, Motley Fool Stock Advisor, has tripled the market.*
David and Tom just revealed what they believe are the 10 best stocks for investors to buy right now... and Apple wasn't one of them! That's right -- they think these 10 stocks are even better buys.
Click here to learn about these picks!
*Stock Advisor returns as of February 6, 2017
Evan Niu, CFA owns shares of Apple. The Motley Fool owns shares of and recommends Apple. The Motley Fool has the following options: long January 2018 $90 calls on Apple and short January 2018 $95 calls on Apple. The Motley Fool has a disclosure policy.