2 Brilliant Ways NVIDIA Corporation Is Investing in the Future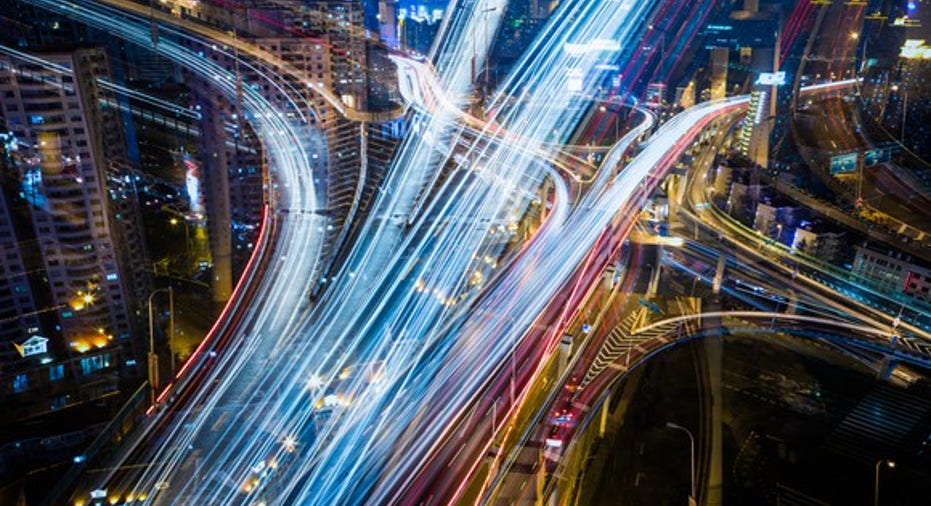 Investors following NVIDIA Corporation (NASDAQ: NVDA) already know that the company is a clear leader in the graphics processing unit (GPU) space as it holds more than 70% of the discrete desktop GPU market share right now.
NVIDIA earns about 62% of its total revenue from sales of GPUs in its gaming segment, but the company isn't satisfied with just kicking up its feet and reaping the benefits of that. Instead, NVIDIA is using its GPU knowledge to begin dominating two future markets: self-driving technology and data centers.
Image source: Getty Images.
Hitting the gas on self-driving technology
It's hard to write about NVIDIA's future without talking about semi-autonmous driving. That's because autos are a clear area of focus for the company and because NVIDIA has already taken an early lead.
NVIDIA uses its GPUs to process images from on-board cameras mounted on semi-autonomous cars so that the vehicles know what they're looking at (i.e., a moving car vs. a dumpster). NVIDIA's supercomputer, called Drive PX 2, is on its second iteration already and is used by more than 80 automakers and Tier 1 automotive suppliers to deliver high levels of semi-autonomous features.
Tesla is the latest carmaker to begin using NVIDIA's technologies for self-driving capabilities, and there are plenty of reasons investors should be optimistic that NVIDIA's current automotive investments are just getting started.
The company earned $127 million from its automotive segment in fiscal Q3 2017, which was a 60% increase year over year. While that figure isn't a lot of money for the company -- it represents just over 6% of NVIDIA's top line in the quarter -- it's worth mentioning that the overall driverless car market is expected to be worth $77 billion by 2035.
Tesla's commitment to its ongoing release of new semi-autonomous driving tech, Google's newly created Waymo self-driving car company, andBaidu's aggressive self-driving technology tests in China all point to a coming future of semi-autonomous and fully autonomous vehicles. IHS Automotive predicts that the world could reach driverless car ubiquity about 30 years from now -- and NVIDIA is creating some of the technology right now to make that a reality.
Data centers rising
Aside from automotive tech, the other area NVIDIA is investing its future in is data centers. This segment has been part of the company's business for a while, but recently, NVIDIA has doubled its efforts to expand into new data center markets -- and it's paying off enormously.
In fiscal Q3 2017, the company earned $240 million from its data center segment, a staggering increase of 192% year over year. When asked about the company's data center growth, CEO Jen-Hsun Huangsaid NVIDIA has been creating new opportunities in the space likevirtualization, deep learning, andcomputational science.
Data center revenue accounted for about 12% of the company's top line in the third quarter, but investors should keep in mind that this segment is the company's fastest-growing business, and it has some of the highest margins as well. NVIDIA believes its data center addressable market is worth $5 billion, making it a massive revenue opportunity for the company's future.
Just the beginning
NVIDIA had a tremendous 2016, with the company's stock price skyrocketing 229%, and that's left investors understandably wondering if there's more where that came from. We'll know a bit more when the company releases its fourth-quarter 2017 results later this week, but no matter what happens, investors should look to NVIDIA's long-term pursuits outside of its core gaming segment. NVIDIA's focus on automotive technologies and data centers could be two huge growth areas in the coming years -- and they're future opportunities investors shouldn't overlook.
10 stocks we like better than NvidiaWhen investing geniuses David and Tom Gardner have a stock tip, it can pay to listen. After all, the newsletter they have run for over a decade, Motley Fool Stock Advisor, has tripled the market.*
David and Tom just revealed what they believe are the 10 best stocks for investors to buy right now...and Nvidia wasn't one of them! That's right -- they think these 10 stocks are even better buys.
Click here to learn about these picks!
*Stock Advisor returns as of February 6, 2017.
Chris Neiger has no position in any stocks mentioned. The Motley Fool owns shares of and recommends Baidu, Nvidia, and Tesla. The Motley Fool has a disclosure policy.