2 Big-Brand Dividend Aristocrats Set to Raise Their Payouts for a 50th Straight Year in 2017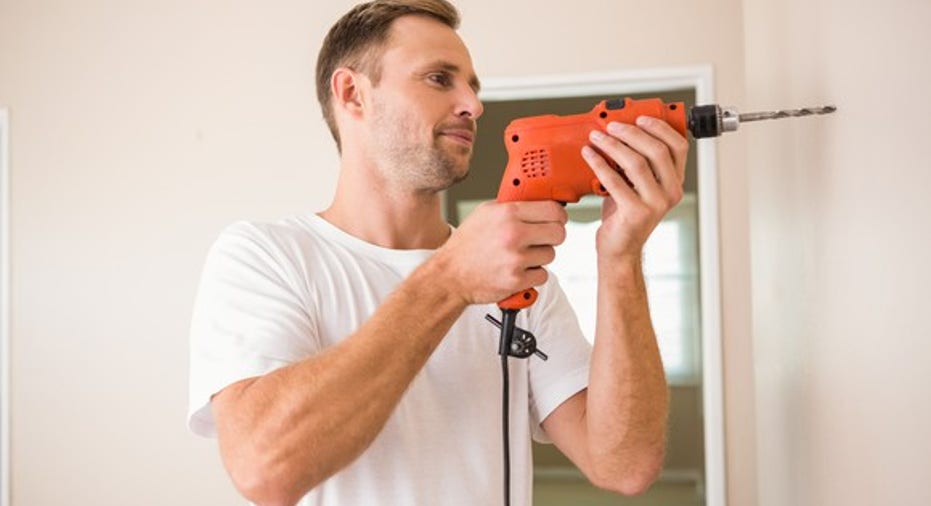 Image source: Getty Images.
Dividend stocks are the lifeblood of most retirement portfolios, but not all dividend stocks are created equally. Despite there being well over a thousand publicly traded companies that have paid a dividend to their shareholders over the trailing-12-month period, only a select few dozen qualify to be called "Dividend Aristocrats."
A Dividend Aristocrat describes a publicly traded company that has increased its annual payout to shareholders for a minimum of 25 consecutive years. Since 2000, Dividend Aristocrats have outperformed the broader S&P 500 in all but six years. In particular, during the years when the S&P 500 trudged through the dot-com bubble and the Great Recession, Dividend Aristocrats outperformed the S&P 500 by a double-digit percentage.
As we begin 2017, fewer than 20 of the more than 7,000 listed stocks had a streak of increasing their payout of 50 years or longer. This year, though, two household brands are set to join that elusive club (along with five additional companies that are lesser known).
Target Corporation
One brand-name company set to join the elite Dividend Aristocrats is Target (NYSE: TGT), which aims to increase its payout for a 50th straight year. Based solely on Wall Street's estimated $5.34 in full-year EPS for fiscal 2018, and its $2.40 annual stipend ($0.60 per quarter), its payout ratio of 45% would suggest there's plenty of room for Target to increase its dividend.
Image source: Target.
One thing making Target tick is the company's so-called "agnostic channel" approach to growth. While its brick-and-mortar stores are its flagship presence, the company has a major opportunity to gain customers and grow via its digital marketing channels (online and mobile). According to Target, consumers who shop in-store and online spend three times as much as those who shop in-store only. During the third quarter, Target reported e-commerce growth of 26%, so clearly its investments in digital channels, and in reaching a new generation of millennials, are paying off.
Target has also done an admirable job of controlling its costs despite investments in e-commerce. Following a round of layoffs in 2015, Target's cost of sales and selling, general, and administrative expenses are down 7.3% and 9.3%, respectively, through the first nine months of the year. This isn't to say Target isn't investing in itself. For example, beyond e-commerce, it's investing in new methods to improve its supply chain. However, the big gist is that it's keeping its margins intact and investing in only its highest-return projects despite a more challenging retail environment.
Lastly, Target's ability to lure consumers into its stores (and onto its digital channels) with name brands continues to be a selling point for the company. Beginning with Ron Johnson as VP of merchandising in the 1990s and extending to today, Target's focus on discounted brand-name merchandise (along with its own store-owned brands), and consumers' seemingly insatiable desire to own and buy exclusive brands, remains a positive catalyst.
Target's dividend streak doesn't appear to be in any danger.
Stanley Black & Decker, Inc.
The other brand-name Dividend Aristocrat aiming to join the 50-year streak club is hand tool and power tool accessories manufacturer Stanley Black & Decker (NYSE: SWK). As with Target, above, the company's payout ratio would suggest Stanley Black & Decker will have little qualms increasing its stipend in 2017. The company is currently paying out $2.32 annually ($0.58 per quarter), yet it's on pace, per Wall Street's estimates, to earn $6.95 in 2017. That's an estimated payout ratio of just 33%.
Image source: Getty Images.
Driving Stanley Black & Decker's growth is a nice balance of organic growth and merger and acquisition (M&A) activity.
Organically, the company generated 4% organic growth during the fourth quarter and full-year, according to its recently released Q4 and fiscal 2016 report. Despite ongoing currency headwinds in overseas markets, Stanley Black & Decker's flagship tools and storage segment led the way. The company keeps gaining North America tools market share, and much of it has to do with the rollout of innovative new products. During Q4, the company attributed a solid chunk of its organic sales growth to the DeWalt FlexVolt, a cordless battery system that automatically changes battery voltage with different tools.
Stanley Black & Decker has also been a busy bee in the M&A column. Recently, the company acquired two iconic brands that could expand its customer base and store presence.
Arguably the most exciting acquisition was that of the Craftsman brand from Sears Holdings (NASDAQ: SHLD) for $900 million, announced early last month. The move is expected to allow Stanley Black & Decker to offer the Craftsman brand of tools in bigger department stores, and it will be immediately accretive to earnings. Within five years, the company sees $0.35 to $0.45 in annual EPS stemming from its Craftsman purchase. Sears, needing the cash to stem a large cash outflow amid weakening sales figures, sold its Craftsman brand at a very attractive price to Stanley Black & Decker.
In October, the company also gobbled up Newell Brands for $1.95 billion in order to get its hands on the Irwin and Lenox hand and power tool brands. By year three following the completion of this deal, the company expects $0.50 in annual EPS accretion.
With plenty of organic and inorganic growth opportunities, Stanley Black & Decker appears primed for success (and many years of additional dividend increases).
10 stocks we like better than Target When investing geniuses David and Tom Gardner have a stock tip, it can pay to listen. After all, the newsletter they have run for over a decade, Motley Fool Stock Advisor, has tripled the market.*
David and Tom just revealed what they believe are the 10 best stocks for investors to buy right now...and Target wasn't one of them! That's right -- they think these 10 stocks are even better buys.
Click here to learn about these picks!
*Stock Advisor returns as of January 4, 2017.
Sean Williams has no position in any stocks mentioned. The Motley Fool has no position in any of the stocks mentioned. The Motley Fool has a disclosure policy.