2 Beaten-Up Dividend Stocks: Are They Bargains?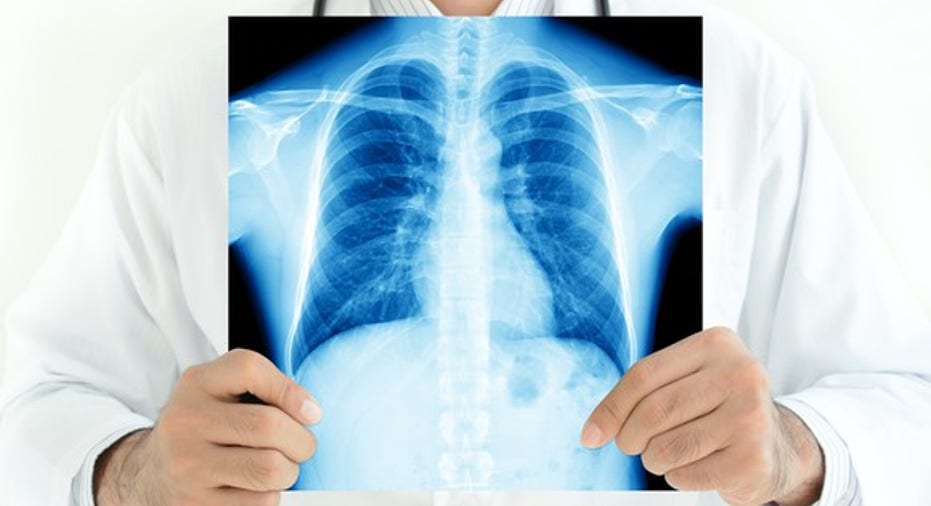 The past year has been tough on retail stocks, but investors who like dividends and value might have noticed some big yields in this space. In particular, shares of Signet Jewelers Ltd. (NYSE: SIG) have been pounded down to what looks like deep value territory.
Over in the pharmaceutical industry, most stocks have had a fairly good year, with some exceptions. One of the largest players in this space, Bristol-Myers Squibb (NYSE: BMY) was battered last summer as a result of disappointing clinical trial results. At recent prices, though, it looks like the market went too far.
Image source: Getty Images.
Are these dividend-paying stocks truly bargains poised to provide plenty of retirement income into the long term? Or are they treacherous value traps to be avoided? Let's look a little closer to find out.
It sparkles, but is it real?
You might not be familiar with Signet Jewelers, but odds are strong that you've encountered a diamond from one of its subsidiaries. Combined sales from the conglomerate's Jay, Jared, and Zales brands make it the world's largest retailer of diamond jewelry.
Signet enjoys some extremely durable advantages over its competition. Brand recognition and a reputation for honoring product warranties give the company a degree of pricing power that smaller competitors can't match. On the supply side, the company's immense size gives its diamond sourcing operation a great deal of negotiating leverage.
Since it began paying a dividend about six years ago, Signet Jewelers has been using profits to boost the distribution at a blazing pace. At recent prices, the stock offers a tiny 1.9% yield, but the quarterly payout has risen about 72% over the past three years. The company only used about 14% of earnings to make the last four payments, which gives it plenty of room for further increases.
A growing, well-funded distribution and an ultra-low price of just 9.4 times trailing earnings make this stock look like a terrific value, but I wouldn't call it a bargain just yet. Same-store sales fell 1.9% last year and are expected to slide again this year. Many of Signet's stores are located inside increasingly barren shopping malls, which suggests the downward trend could get much worse.
Combine shifting consumer habits with the company's unwillingness to even admit a discrimination problem ever existed, and this dividend stock looks more like a value trap than a bargain.
An overreaction?
Consumer habits mean very little to Bristol-Myers Squibb, but clinical trial results concerning its lead growth driver are everything. Sales of Opdivo, a groundbreaking cancer therapy that launched at the beginning of 2015, have already rocketed up to a $4.5 billion annualized run rate based on first-quarter results.
The drug's successful launch is largely due to a rapidly expanding addressable patient population. One indication it won't be expanding to, though, is a fairly large group of patients newly diagnosed with the most common form of lung cancer. Last summer, the company announced that Opdivo failed to provide a survival benefit significantly better than standard chemotherapy for these patients.
Image source: Getty Images.
The stock fell hard, and it's still about 26% lower than it was just ahead of the lung cancer trial failure announcement. As a result, Bristol-Myers Squibb shares offer a nice 2.8% yield, and it looks like bigger payments could be on the horizon. First-quarter sales rose 12% over the previous year period, and the company recently raised 2017 earnings expectations from between $2.47 and $2.67 per share to between $2.72 and $2.87 per share.
Although Opdivo might not play as important a role in the lung cancer space as previously hoped, it has racked up eight label expansions since earning its first approval at the end of 2014. It's also not the only product with surging sales in Bristol's oncology lineup. First-quarter sales of Orencia, Sprycel, and Yervoy rose 13%, 14%, and 25%, respectively, to a combined annual run rate of about $4.6 billion. Beyond cancer therapies, Eliquis is a next-generation blood thinner with first-quarter sales that jumped 50% to a $4.4 billion annual run rate.
The average Wall Street analyst expects Bristol's impressive product lineup to drive growth at an annual rate of 11.7% over the next five years.With a nice yield now and double-digit growth ahead, this beaten-up dividend stock looks like a real bargain right now.
10 stocks we like better than Bristol-Myers SquibbWhen investing geniuses David and Tom Gardner have a stock tip, it can pay to listen. After all, the newsletter they have run for over a decade, Motley Fool Stock Advisor, has tripled the market.*
David and Tom just revealed what they believe are the 10 best stocks for investors to buy right now... and Bristol-Myers Squibb wasn't one of them! That's right -- they think these 10 stocks are even better buys.
Click here to learn about these picks!
*Stock Advisor returns as of April 3, 2017
Cory Renauer has no position in any stocks mentioned. The Motley Fool has no position in any of the stocks mentioned. The Motley Fool has a disclosure policy.