1st trial date set in state lawsuit over opioid epidemic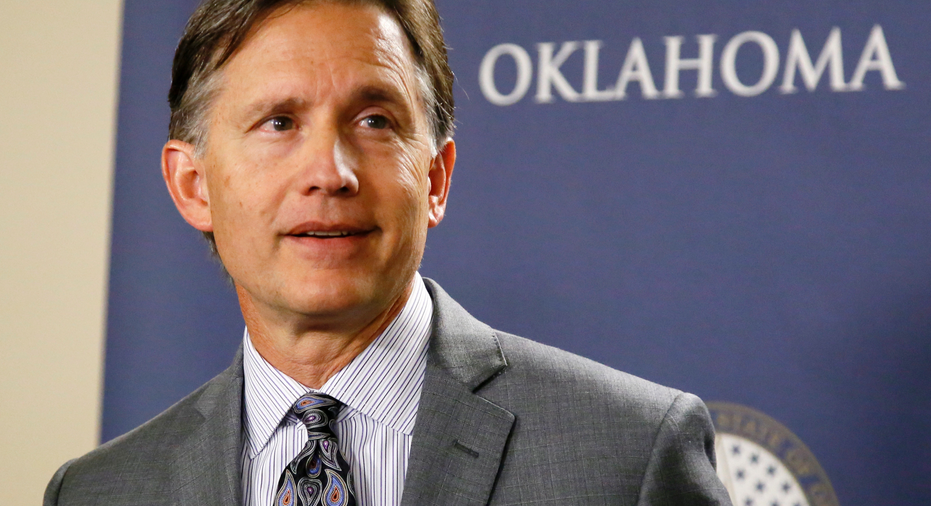 The first trial date has been set for a lawsuit by a state against pharmaceutical companies over the opioid epidemic, according to Oklahoma's attorney general.
Oklahoma, one of at least 13 states that have filed lawsuits against drugmakers, alleges fraudulent marketing of drugs that fueled the opioid epidemic in the lawsuit filed in June 2017, and seeks unspecified damages from Purdue Pharma, Allergan, Janssen Pharmaceuticals, Teva Pharmaceuticals and several of their subsidiaries.
"We appreciate the urgency Judge (Thad) Balkman saw in getting the case to trial," Attorney General Mike Hunter said. "Oklahomans who have suffered immeasurably from the years of fraudulent marketing campaigns will see this case resolved sooner rather than later."
Hunter said Balkman scheduled the trial to begin May 28, 2019.
The companies deny wrongdoing and say they complied with Federal Drug Administration requirements that include warning labels showing potential risks that come with using their drugs.
"We are deeply troubled by the prescription and illicit opioid abuse crisis, and are dedicated to being part of the solution," Purdue Pharma said in a statement Friday. "We vigorously deny these allegations and look forward to the opportunity to present our defense."
Teva spokeswoman Kaelan Hollon said the company "is committed to the appropriate use of opioid medicines," and complies with all state and federal drug regulations.
"Teva also collaborates closely with other stakeholders, including providers and prescribers, regulators, public health officials and patient advocates, to understand how to prevent prescription drug abuse without sacrificing patients' needed access to pain medicine," Hollon said.
Ohio Attorney General Mike DeWine's office said other states that have filed lawsuits are Alaska, Kentucky, Louisiana, Mississippi, Missouri, Montana, New Hampshire, New Jersey, New Mexico, Ohio, South Carolina and Washington state.
The state lawsuits are separate from pending lawsuits in Ohio by dozens of local governments, and lawsuits by Native American tribes in the Dakotas and Oklahoma.
In Ohio, a federal lawsuit by local governments nationwide that makes similar allegations is pending. And in South Dakota, the Rosebud Sioux Tribe, Flandreau Santee Sioux Tribe and the Sisseton Wahpeton Oyate filed a federal lawsuit in January against 24 opioid industry groups.
In Oklahoma, a federal judge has ruled that another similar lawsuit by the Cherokee Nation cannot be tried in tribal court, and Cherokee Nation Attorney General Todd Hembree told the Tulsa World that the tribe will re-file the lawsuit in state court.