$18,543 Invested in This Biotech a Decade Ago Is Now Worth $1 Million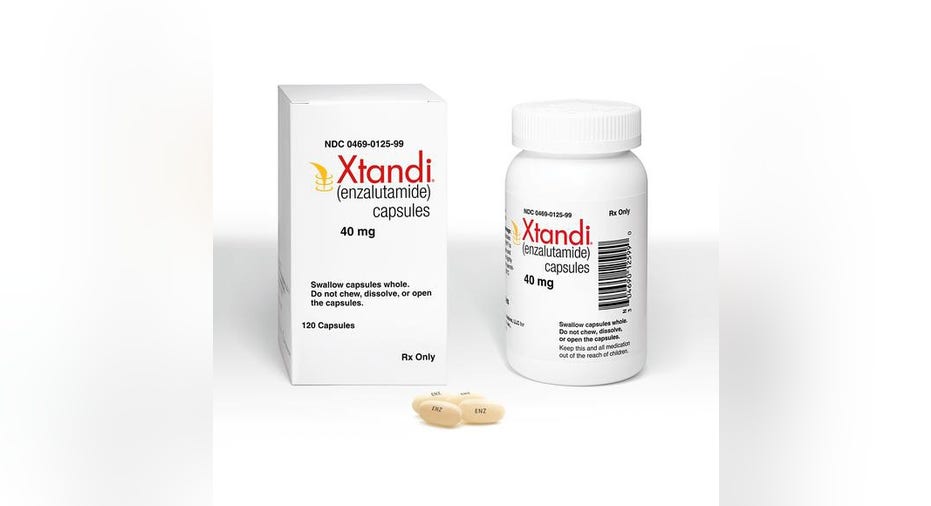 Image source: Getty Images.
Investing in a clinical-stage biotech stock is a tough way to make money in the markets. Companies like these face a huge number of regulatory, clinical, and financial hurdles that make the odds of success quite low. However, if a company can successfully survive the gauntlet and bring a blockbuster drug to market, then the profits can be extraordinary.
ConsiderMedivation, a biotech company primarily focused on cancer. A decade ago this company was an extremely speculative investment. At the time Medivation's lead product candidatewas still in early clinical trials, making its odds of success quite low. The markets recognized Medivation's extreme risk profile and valued the company accordingly. Medivation's market cap was around $100 million, and shares could be purchased on the open market for a split-adjusted price of about $1.10 per share.
Fast forward to today. Not only did Medivation's lead product candidate -- now called Xtandi -- manage to survive the clinical-trial and regulatory approval process, but it has become a blockbuster. Shares exploded, creating huge value for early shareholders. At last week's closing price of $59.33 per share, the stock has become a 54-bagger for investors over the past decade. That's a big enough return to turn an investment of $18,543 into a cool $1 million.
Xtandi's clinical edge
So why has Xtandi been such a smashing success? The drug first won FDA approval in 2012 as a treatment for metastatic prostate cancer in patients who had already received chemotherapy. Clinical data showed that Xtandi increased overall survival to 18.4 months, compared to only 13.6 months for the patients who received placebo.
In 2014, regulators granted Medivation and its marketing partner Astellas Pharma an important label expansion claim for Xtandi, allowing it to be used in patients who hadn't yet received chemotherapy. Clinical data showed that patients using Xtandi could delay starting chemotherapy 17 months longer than patients who only received placebo. In addition, only 14% of patients who used Xtandi died or saw their disease progress during the trial period, which compared favorably to the 40% in the placebo group.
That new label claim was a big deal, and it gave Xtandi a significant edge over its biggest competitor: Johnson & Johnson's Zytiga. In clinical trials Zytiga only delayed chemotherapy by 8.4 months versus prednisone, which is a far shorter time period than in Xtandi's results. Xtandi can also be used as a monotherapy, whereas Zytiga needs to be used in conjunction with prednisone, a steroid which many patients do not tolerate well. That has caused Xtandi to win significant market share from Zytiga.
Image source: Medivation.
Medivation believes Xtandi's clinical usefulness isn't limited to its current labeling, either. The company has numerous clinical trials running that could potentially expand Xtandi's use in treating prostate cancer, and the company also believes that it might be useful in treating breast cancer.
Medivation and Astellas are currently on pace to generate more than $2 billion in annualized sales of Xtandi this year, and if these label expansion trials go as expected, some analysts believe that peak sales could eclipse $5 billion. All in all, Xtandi seems to have a very bright future.
Big Pharma wants in
Xtandi's huge success has put Medivation on sound financial footing. Revenue continues to grow rapidly, and the company became profitable in 2014.
MDVN Revenue (TTM) data by YCharts.
That kind of market success hasn't gone unnoticed. A number of big pharma companies have taken an interest in the massive growth of Xtandi and want a piece of the action. That caused rumors to swirl earlier this year that Medivation was an acquisition target.
Those rumors turned out to be true. In late April, French pharma Sanofi SA made a $9.3 billion bid for Medivation, valuing the company's shares at $52.50 each.
Medivation, however, wasn't impressed with the offer and quickly rejected it. Medivation's board feels that there could be substantial upside to the company's shares if everything goes according to plan, and thus Sanofi hasn't offered enough of a premium to justify a sale.
Sanofi isn't giving up without a fight, though. Sanofi has filed a motion with the SEC forcing a shareholder vote that could replace Medivation's board. If that goes through, a new board would be elected, and Medivation's shareholders could be forced into accepting the deal.
Understandably, Medivation isn't taking this lying down. The company sent a letter to its shareholders accusing Sanofi of using coercive tactics to buy the company for a cheap price, and it even created a handy infographic that demonstrates its track record of creating value.
A waiting game
That brings us to where we are today, waiting for the results of the vote. I'm not a shareholder, but I'm inclined to agree with Medivation's board that the takeover premium is far too low for a high-quality growth company like this. Xtandi continues to look like it has a bright future, and there are a number of other big pharma companies that could step up to the plate if Sanofi's hostile takeover effort fails.
Given Medivation's amazing track record of success, shareholders might want to cross their fingers that this deal falls through.
The article $18,543 Invested in This Biotech a Decade Ago Is Now Worth $1 Million originally appeared on Fool.com.
Brian Feroldi has no position in any stocks mentioned. Like this article? Follow him onTwitter where he goes by the handle@Longtermmindsetor connect with him onLinkedInto see more articles like this.The Motley Fool owns shares of and recommends Johnson and Johnson. Try any of our Foolish newsletter services free for 30 days. We Fools may not all hold the same opinions, but we all believe that considering a diverse range of insights makes us better investors. The Motley Fool has a disclosure policy.
Copyright 1995 - 2016 The Motley Fool, LLC. All rights reserved. The Motley Fool has a disclosure policy.