185.7 Million Reasons to Bet on a Sirius XM Radio Short Squeeze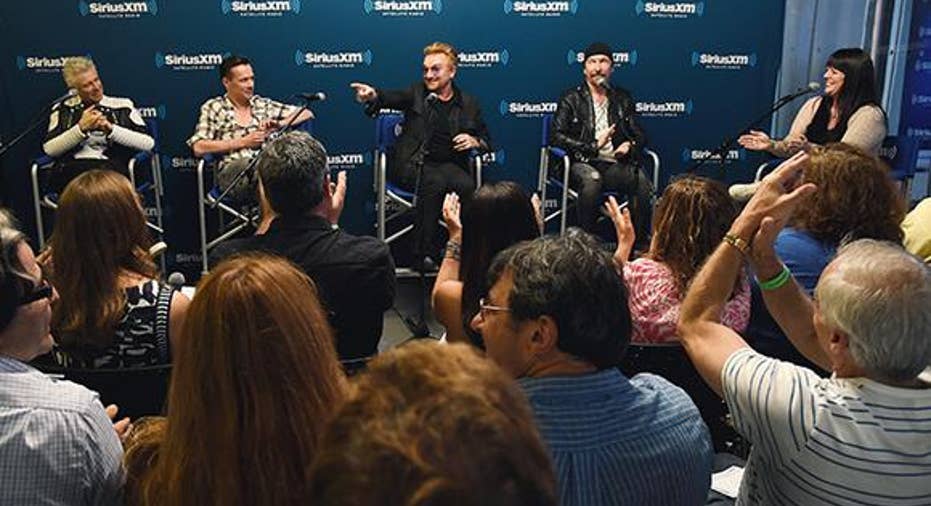 Image source: Sirius XM.
It's not just the subscriber base that's growing atSirius XM Radio . The number of bets being placed against the satellite radio monopoly is also growing, but that's not necessarily bad news for today's investors.
There were 185.7 million shares of Sirius XM sold short as of the end of April. That is the highest level of short interest on the stock in more than a year, a fair indication that bearishness about it is rising.
This would seem to be an odd time for the naysayer tally to be increasing. The stock is essentially where it was a year ago -- going from $3.91 to $3.90 in that time. That's not the kind of price action that may excite bulls, but it's more problematic for shorts who need volatility to justify the speculation.
In fact, Sirius XM has never been in better shape. It closed its latest quarter with a record $1.2 billion in revenue, and for the first time in three years, it experienced sequential improvement between the seasonally potent holiday quarter and sleepy first quarter, according toS&P Global Market Intelligencedata. The first quarter's rise represented Sirius XM's strongest year-over-year top-line growth in two years. Are you sure you want to be shorting this stock?
The top dog in premium radio also boosted its guidance last month. Armed with a record 30.1 million subscribers at the end of March, and with average revenue per user on the rise, it's hard to see how Sirius XM could be doing any better. Again, are you sure you want to be shorting this stock?
On the move
Sirius XM isn't standing still. Last week, it moved to help recapitalize its Canadian operations, a move that will in effect take Sirius XM Canada private. Sirius XM will have only a minority voting stake in Sirius XM Canada, but will own 70% of the private company.
It also announced plans to beef up its liquid ammo this morning. Sirius XM will offer $750 million in senior notes to qualified institutional buyers. It's going to get a good rate, one of the many benefits of Sirius XM's consistent growth and profitability. The notes won't mature until 2026, giving Sirius XM plenty of time to put the money it's raising to good use before it has to pay back the principal.
The surge in short interest at a time when things seem to be running smoothly at Sirius XM is surprising, and it plants the seed for a short squeeze when the boo birds inevitably cover their positions. If Sirius XM generates a positive development or two -- or just continues to raise the bar in its quarterly financials -- it wouldn't be a shock to see the bears scramble.
To be fair, trading volume in Sirius XM has also been on the rise. That holds back the potential impact of a short squeeze, as average trading volumes have grown at a headier clip than short interest over the past year. It's easier to cover a short without moving the stock when trading activity is brisk. However, a positive catalyst that would organically push the stock higher could result in the shares rising if worrywarts are scrambling for the exits.
Sirius XM seems to be doing everything right these days. One has to wonder why a growing number of speculators think that the stock is so wrong.
The article 185.7 Million Reasons to Bet on a Sirius XM Radio Short Squeeze originally appeared on Fool.com.
Rick Munarriz has no position in any stocks mentioned. The Motley Fool has no position in any of the stocks mentioned. Try any of our Foolish newsletter services free for 30 days. We Fools may not all hold the same opinions, but we all believe that considering a diverse range of insights makes us better investors. The Motley Fool has a disclosure policy.
Copyright 1995 - 2016 The Motley Fool, LLC. All rights reserved. The Motley Fool has a disclosure policy.