14 States That May Never Legalize Marijuana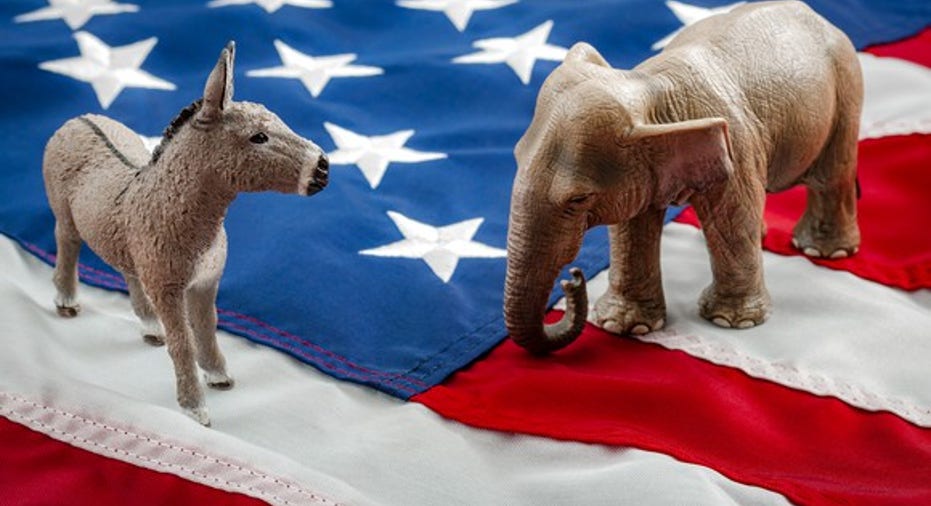 Image source: Cannabis Culture via Flickr.
Marijuana's expansion over the past two decades has been nothing short of phenomenal.
In the mid-1990s, Gallup's national poll showed that only a quarter of respondents favored legalizing cannabis nationwide, and not a single state had approved the drug for medical or recreational use. Today, 25 states have legalized the use of medical marijuana, and an additional four -- Washington, Colorado, Oregon, and Alaska -- along with Washington, D.C., have legalized recreational marijuana.
Gallup's 2015 poll shows that 58% of the American public now supports the nationwide legalization of marijuana. A separate CBS News poll the same year also found that 84% of the American public is in favor of legalizing cannabis for medical purposes.
Marijuana sales are growing like a weed
It's not just public support for marijuana that's budding -- sales are growing like a weed, too. According to a recently released report from investment firm Cowen & Co., the legal marijuana market is currently worth about $6 billion, with 8 million daily users and 32 million adults who've admitted to using cannabis before. By 2026, Cowen & Co. is predicting legal marijuana sales could grow to $50 billion, which works out to a compound annual growth rate of almost 24% over the next decade.
Marijuana's growth has businesses and investors seeing green, but it's also been a major boon to select states and local governments, with Colorado being the best example.
Colorado legalized medical marijuana in 2000, with voters choosing to allow for the sale of recreational marijuana in 2012. Over the trailing 12-month period in Colorado, more than $1 billion in legal marijuana has been sold. Furthermore, based on legal cannabis sales figures from 2015, Colorado reaped approximately $135 million in tax revenue and licensing fees that are being used to fund education, law enforcement, and drug abuse programs in the state. It's figures like these that have residents and legislatures in states such as California excited about the upcoming elections.
Speaking of elections, residents in nine states will be going to the polls next month to decide whether or not cannabis will become legal either recreationally or medically in their state.
Like I said, marijuana's growth has been phenomenal.
Image source: Getty Images.
These 14 states may never legalize marijuana
Yet, in spite of this rapid growth, some states look unlikely to participate. Of the 25 remaining states that don't have a medical marijuana law on their books, 14 may never wind up legalizing marijuana. These states are:
Alabama
Georgia
Indiana
Iowa
Kentucky
Kansas
Louisiana
North Carolina
South Carolina
Tennessee
Texas
Virginia
West Virginia
Wisconsin
Why these states, you ask? Two reasons.
Image source: Getty Images.
Politics could keep these states pot-free
The first reason is political. Generally speaking, states that lean toward the Democratic Party tend to be more likely to approve medical marijuana laws. The Democratic Party platform is usually more progressive, leading to more of a willingness of lawmakers in blue states to put forth medical and recreational cannabis ballot measures.
Conversely, the Republican Party tends to take a more conservative approach to the legalization of marijuana, meaning they're more likely to side with the federal government's stance of the drug being illegal. This isn't to say that red states don't legalize marijuana at all; but there tends to be a pretty clear dichotomy between legal states (which are mostly blue) and non-legal states (which are mostly red).
Of the 14 states listed above, Alabama, Kansas, South Carolina, and Tennessee all leaned strongly Republican in 2015 per Gallup. Also, Texas, Indiana, and West Virginia leaned modestly toward the Republican Party last year. The remaining seven states are considered competitive, with no clear preference for either party. States that lean toward the Republican Party, or have high-ranking leaders who are part of the Republican Party, may stymie attempts to legalize cannabis.
I&R laws could prevent progress
However, what could arguably be a bigger reason why the aforementioned states may never legalize marijuana is the lack of an initiative and referendum (I&R) process in all 14 states.
Image source: Getty Images.
The I&R process refers to the method of allowing residents within a state to vote on a piece of legislation to approve it or reject it. An initiative allows citizens within a state to propose or initiate a statute or constitutional amendment, whereas a referendum allows citizens to refer a statute passed by a state's legislature to the ballot so voters can enact or repeal the measure. Within the U.S., 26 states allow for the I&R process, while the remaining 24 states lack the right to I&R. Of the 24 states that lack the I&R right, 10 have approved medical marijuana, leaving the 14 states you see above to make up the remainder.
What this essentially means is that unless congressional lawmakers within these 14 states introduce medical and/or recreational cannabis legislation, there's little chance of legalizing marijuana in these states. Remember, half of these states have some degree of Republican bias, and the remainder are competitive, meaning getting a marijuana bill passed in the legislature could prove to be incredibly difficult. If residents in these states gather strong enough support for medical and/or recreational cannabis legalization lawmakers, it's possible lawmakers could have little choice but to pass legislation to keep their constituents happy -- but this is no guarantee.
As a final reminder, don't forget that the federal government once again passed on its chance to reschedule marijuana in August. Following two petitions, the U.S. Drug Enforcement Agency decided to keep cannabis as a schedule 1 drug, meaning it's still illegal and has no perceived medical benefits. As long the federal government maintains its schedule 1 stance on marijuana, these states may side with the view of the federal government, even with the federal government's hands-off approach to state-level cannabis regulation.
Though marijuana's growth has been impressive over the past two decades, investors may want to temper their intermediate-term expectations with these 14 states unlikely to legalize anytime soon, if ever.
A secret billion-dollar stock opportunity The world's biggest tech company forgot to show you something, but a few Wall Street analysts and the Fool didn't miss a beat: There's a small company that's powering their brand-new gadgets and the coming revolution in technology. And we think its stock price has nearly unlimited room to run for early in-the-know investors! To be one of them, just click here.
Sean Williamshas no material interest in any companies mentioned in this article. You can follow him on CAPS under the screen nameTMFUltraLong, and check him out on Twitter, where he goes by the handle@TMFUltraLong.
The Motley Fool has no position in any of the stocks mentioned. Try any of our Foolish newsletter servicesfree for 30 days. We Fools may not all hold the same opinions, but we all believe thatconsidering a diverse range of insightsmakes us better investors. The Motley Fool has adisclosure policy.