12 Jaw-Dropping Driverless Car Facts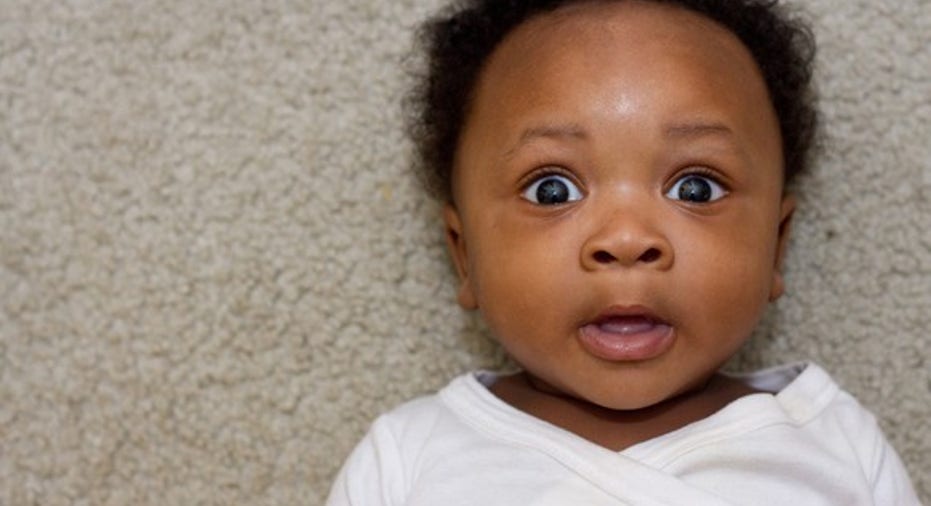 Image source: Getty Images.
Jim McBride, Ford's (NYSE: F) technical leader of autonomous vehicles,told ZDNet recently that the transition to self-driving cars will be a "paradigm shift" very similar to our transition from using horse-drawn carriages to automobiles.
Of course, lots of technology is overhyped these days. But there are plenty of reasons McBride's assessment is likely to be spot on.Here are 12 of them.
1. Driverless cars will save lots of lives. One of the most important reasons driverless car technology is gaining steam is because the cars could save about 33,000 lives every year in the U.S. alone. We could see up to a 90% reduction in traffic fatalities and save about 10 million lives worldwide every decade.
2. The amount of semi-autonomous and autonomous vehicles on the road will grow quickly.IHS Automotive estimates that by 2035, there will be 76 million vehicles on the road with some level of self-driving technology. By that same year, about 10% of the vehicles sold will be fully autonomous.
3. Technology costs are dropping fast. Driverless car technology added between $70,000 and $100,000 to the price of a car in 2014. It will add just $7,000 to $10,000 in 2025. And by 2035, the technology will add only $3,000 to the price of a vehicle. Semi-autonomous technology prices are falling fast, too. You can now buy aHonda (NYSE: HMC) Civic that's capable of driving itself on the highway for just $20,000.
4. The U.S. government is making big investments. The U.S. government has already seen the value in bringing self-driving cars to market, and it is investing $4 billion to fund driverless car research andinfrastructurechanges over the next 10 years.
5. Self-driving cars will open up new markets. Driverless cars will not only transform how we get around, but also car ownership. Many people will rent vehicles instead of buying them, and the people who do own will likely rent them out to the rest of us when they aren't using them. Morgan Stanley's Katy Huberty believes this will create a $2.6 trillion shared mobility market just 14 years from now.
6. Automakers and technology companies are already making plans for the shared mobility market.Tesla (NASDAQ: TSLA)co-founder and CEO Elon Musk said in his recent master plan update that in the near future, Tesla owners will be able to rent out their vehicles through a driverless ride-sharing fleet. And Apple's (NASDAQ: AAPL) Project Titan car is rumored to be a shared mobility play, with Apple estimated to take 16% of the market.
7. Self-driving cars could save taxpayers tons of money. The National Highway Traffic Safety Administration (NHTSA) says 7% of vehicle crash costs are paid for by public revenue. Driverless cars will save U.S. taxpayers $10 billion each year as a result of fewer accidents, according to the Brookings Institute.
8. Consumers are already on board with self-driving tech. If you're skeptical that users will want driverless cars, consider that a recent article article inTheWall Street Journalsaid consumers are already snatching up cars with semi-autonomous features faster than they're buying electrified ones. Automakers are taking note of this. This summer, BMW began revamping its electric car "i" division to focus more on self-driving cars.
9. Driverless cars can see in complete darkness.Ford's driverless cars can drive completely in the dark, without the need of headlights or street lamps. The company said recently that its autonomous cars went 60 mph around curved roads with absolutely no light.It's all part of Ford's plan to release fully autonomous vehicles with a Level 4 autonomy (no driver interaction) by 2021.
10. China will likely dominate the self-driving market. The U.S. is making big gains in driverless car technology, but China is the world's largest automotive market, and that will probably spill into self-driving cars as well. China will account for 30% of all self-driving car sales, according to Boston Consulting Group.
11. Self-driving shuttles could be in use in just two years.China-based tech giant Baidu(NASDAQ: BIDU) is already testing fully autonomous vehicles on public roadsin China right now, and the company aims to have driverless public transportation shuttles on the road by 2018.
12. A lucky few will soon be able to lease fully autonomous vehicles. Volvo will be the first automaker to offer fully autonomous cars to customers. The company plans on leasing 100 self-driving XC90 SUVs to customers next year. The vehicles will be used for commuters along a 31-mile pre-designated road in Gothenburg, Sweden, and they will engage in real-world traffic situations.
It's alright it you're still a bit skeptical about driverless cars. There will likely be some setbacks, and government regulations could hold up some advancements. But even with a few speed bumps along the way, it's clear driverless cars are well on their way.
Oh, and if you're interested in investing in companies that are making big bets on driverless cars, start with these five stocks.
A secret billion-dollar stock opportunity The world's biggest tech company forgot to show you something, but a few Wall Street analysts and the Fool didn't miss a beat: There's a small company that's powering their brand-new gadgets and the coming revolution in technology. And we think its stock price has nearly unlimited room to run for early, in-the-know investors! To be one of them, just click here.
Chris Neiger has no position in any stocks mentioned. The Motley Fool owns shares of and recommends Apple, Baidu, Ford, and Tesla Motors. The Motley Fool has the following options: long January 2018 $90 calls on Apple and short January 2018 $95 calls on Apple. The Motley Fool recommends BMW. Try any of our Foolish newsletter services free for 30 days. We Fools may not all hold the same opinions, but we all believe that considering a diverse range of insights makes us better investors. The Motley Fool has a disclosure policy.