11 Metrics Show Off Facebook, Inc.'s Impressive 2016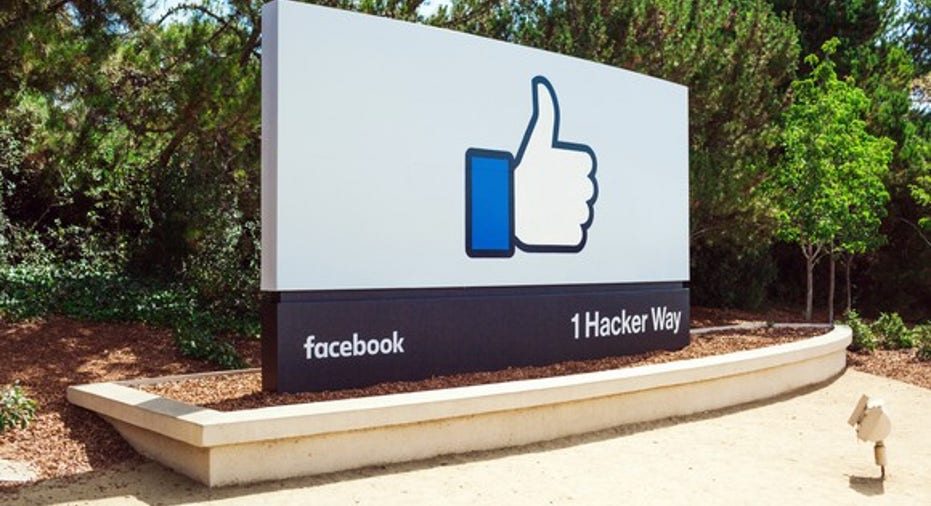 Facebook's (NASDAQ: FB) Feb. 1 earnings release for its fourth quarter of 2016 marks an excellent time for investors to look back on how the company performed during the year. Not only has the stock soared around 34% higher in the past twelve months, but the earnings release also took place on the social network's five-year anniversary as a publicly traded company.
As investors reflect on Facebook's performance, these 11 metrics from 2016 stand out.
Image source: Getty Images.
Facebook's full-year revenue increased 54%, from $17.9 billion in 2015 to $27.6 billion in 2016. The rise was driven by a 57% jump in advertising revenue, which accounted for about 97% of Facebook's total revenue.
Facebook generated $11.6 billion in free cash flow in 2016, silencing all doubts about the legitimacy of the social network's business model.
Facebook's operating margin jumped 1,000 basis points, from 35% in 2015 to a heady 45% in 2016.
Operating profits subsequently soared 100%, from $6.2 billion in 2015 to $12.4 billion in 2016.
Net income surged 177%, from $3.7 billion in 2015 to $10.2 billion in 2016. This drove earnings per share 171% higher, from $1.29 in 2015 to $3.49 in 2016.
The social network ended 2016 with $29.4 billion in cash and marketable securities.
Facebook announced a $6 billion stock repurchase program. Enabled by the company's strong cash position and its growing cash flow, this repurchase program aims to enable the company to make opportunistic repurchases of its stock, and help offset shareholder dilution associated with the company's fast-growing stock-based compensation.
Instagram hit 600 million monthly active users in December, up 100 million users in just six months. Not only does this highlight how significant the photo- and video-sharing app is becoming, but it shows how the service's growth has accelerated recently: It took Instagram nine months to grow from 400 million monthly active users to 500 million.
WhatsApp monthly active users have now reached 1.2 billion. This is up hugely from the approximately 450 million monthly active users the cross-platform messaging app had in 2014, when Facebook acquired it. Messenger has one billion monthly active users, and exploding growth in both messaging apps bodes well for the company's big bet on internet messaging as a future business opportunity.
400 million people use voice and video chat on Messenger every month, further supporting the opportunity Facebook has to turn its messaging services into meaningful businesses.
189 million more people use Facebook every day than when the company wrapped up 2015. This brings Facebook's daily active users to 1.23 billion.
Image source: Facebook.
The past four quarters for Facebook have arguably surpassed even the most bullish expectations for the company. Indeed, Facebook's revenue and EPS surged past consensus analyst estimates during every quarter in 2016.
For 2017, however, investors should check their expectations. Management has warned that Facebook's revenue growth will come down in the second half of the year as the company's year-over-year growth in ad load fades off. Further, management has repeatedly emphasized that this will be an aggressive investment year for the company, with full-year GAAP (generally accepted accounting principles) expenses forecast to increase between 40% and 50%, and non-GAAP expenses to grow by approximately 47% to 57%.
10 stocks we like better than FacebookWhen investing geniuses David and Tom Gardner have a stock tip, it can pay to listen. After all, the newsletter they have run for over a decade, Motley Fool Stock Advisor, has tripled the market.*
David and Tom just revealed what they believe are the 10 best stocks for investors to buy right now... and Facebook wasn't one of them! That's right -- they think these 10 stocks are even better buys.
Click here to learn about these picks!
*Stock Advisor returns as of February 6, 2017
Daniel Sparks owns shares of Facebook. The Motley Fool owns shares of and recommends Facebook. The Motley Fool has a disclosure policy.